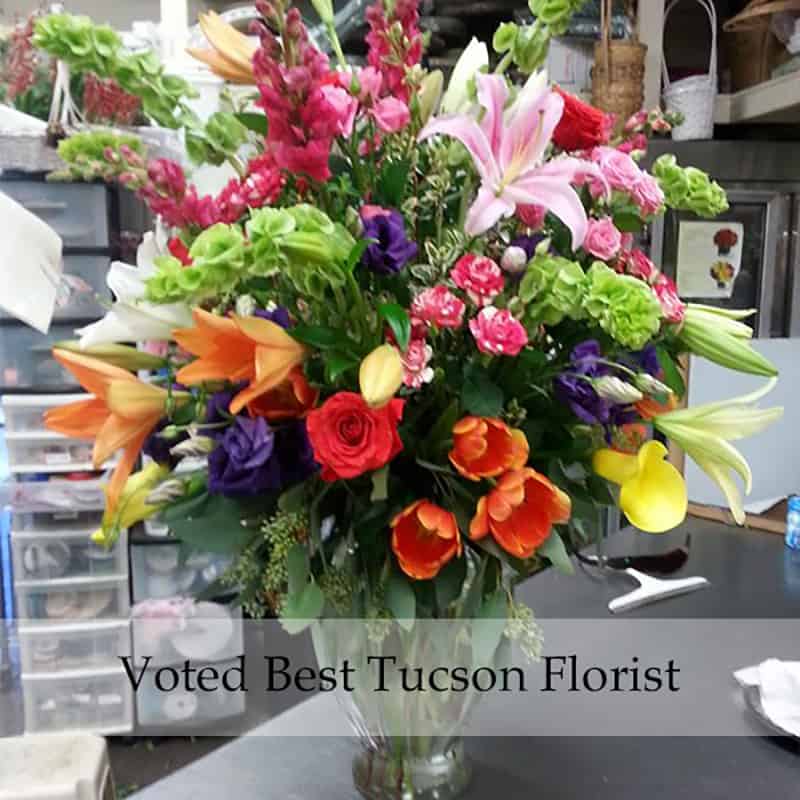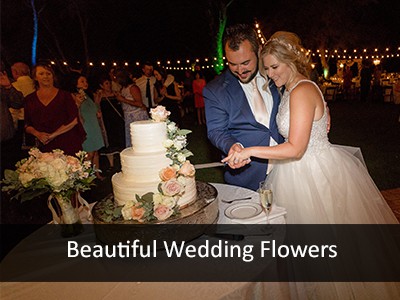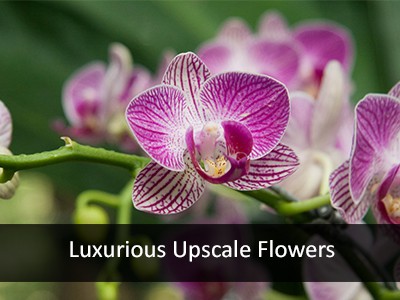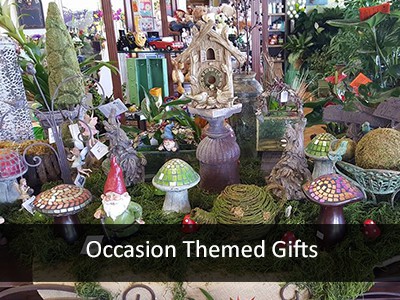 Most Recent Posts
Sunflowers are the perfect flower to represent the summer season plus they make the ideal flower choice for every occasion. They add color to a room and bring cheer wherever they are displayed. We are so thrilled to have Arizona grown sunflowers to share with you, our customers. These are gorgeous sunflowers that our floral design team loves to work with. This is why we have so many gorgeous floral designs that features sunflowers this summer. Sunflowers stick around into the fall season so we have many more months to enjoy them. We can't wait to share our fall floral designs that feature sunflowers! You can enjoy sunflowers many different ways. We feature them in a bowl arrangement on their own. Or, you can enjoy them with a wide range of other bright colors in various containers and floral design styles. One of our personal favorites is our Sunflower Topiary. It provides a beautiful and unique statement for everything from decor to a birthday gift to a centerpiece for a special event. We have [...]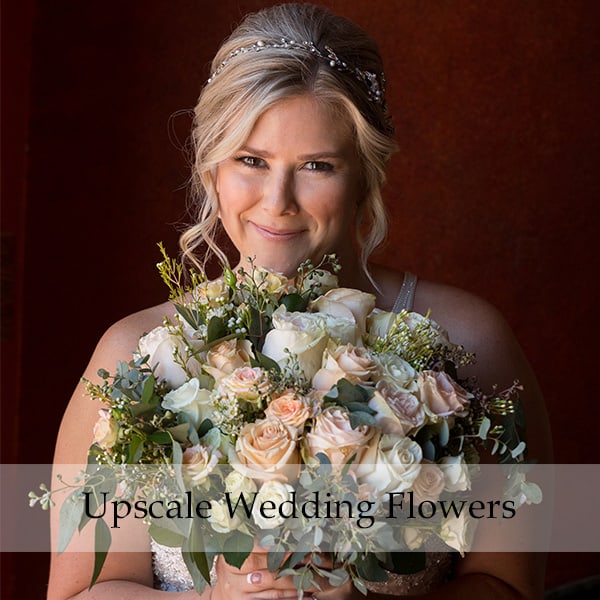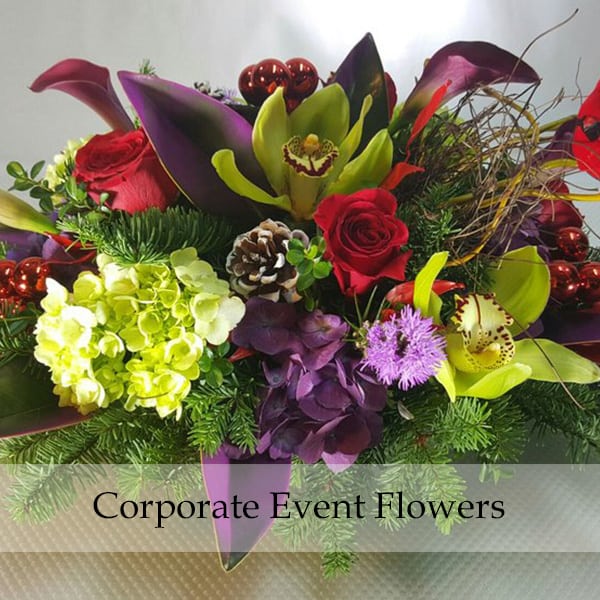 Browse Through All Blog Posts
Summer is here, and with it our summer floral trends that reflect the current preferences for certain flowers, colors, and styles. To offer everyone these latest trends, we've updated our summer flower collection. Here are some of the floral trends to watch for this summer. Sunflowers Oh how we love sunflowers at our Tucson flower shop! They are a store and customer favorite, and we are so glad to have them back to use in flower designs for the season. You can also opt to get an arrangement of just sunflowers as they brighten a room all on their own. A Touch of Whimsy It's important to smile and laugh, so many of our floral designs are intended to do just that. From a pitcher full of cut lemons and bright yellow flowers to bouquets wrapped with a polka-dot ribbon, the trend is toward the whimsical and fun. We want to keep it as light-hearted as possible.  Rustic With a little touch of country, combined with casual elegance, this year's summer trend is toward rustic baskets filled with wildflowers and loosely arranged flowers. Think of it as that "just picked from the field" design. Other rustic style floral designs can be arranged in wooden or bamboo boxes. Bright and Bold With all the seeming doom and gloom around us, it's important to focus on the positive. And, what better way to do so than with colorful and brightly hued summer flowers? The trend is toward mixing many bright colors together for a rainbow effect or even a pave style of color flower arrangement. Place Your Summer Flower Order! We continue to take flower orders by phone and through our online ordering system found on our website. You can opt for curbside pick up or contactless delivery in the local Tucson only.
Summer time is here, which means more outdoor fun, special celebrations, and backyard barbecues. While these may feel like uncertain times, we can still count on hot weather, barbecues, and our country's Independence Day celebration on July 4th. Our summer flowers are here and we are ready to help you recognize birthdays, anniversaries, graduations and more. We also have a selection of Independence Day flowers that offer a patriotic message of freedom. Many of these bouquets offer red, white, and blue flowers, making them a spirited way to decorate your front porch, balcony or yard. Numerous other flower arrangements provide bold color statements and unique floral designs to reflect the cheerful season of summer. Choose from summer flower arrangements in all sizes, colors, and styles, many of which combine favorite flowers like roses, sunflowers, tulips, and more. One of our personal favorites here in our Tucson flower shop is "Just Make Lemonade." As if the mix of yellow flowers wasn't stunning enough, there is also a large glass vase filled with cut lemons for a unique (and refreshing) look. It also reminds us that if we or your recipient feels like they're having "lemon" days, we are here to help them turn that into lemonade.  Other favorites include our line of modern summer bouquets displayed in bamboo boxes. These colorful displays are perfect for smaller spaces. Don't forget that we can also make you a custom flower arrangement, bouquet, or centerpiece for a special occasion or gift. We can also design a custom patriotic flower arrangement for your 4th of July festivities. Be sure to call us or use our website order form to place your local Tucson order today. We still offer curbside pickup or no-contact delivery to ensure your safety while giving you a convenient way to send or receive flowers this summer.
Dads are pretty special, and while we love them the whole year round, they do get one day where we make even a bigger deal over them. That's Father's Day. This year, Father's Day lands on Sunday, June 21st. This Father's Day may not be the same as those in the past but there are many ways to gift Dad with something that shows your love and appreciation for what he has done for you. Our Father's Day collection is filled with delightful and thoughtful gifts for every Dad. From plants and flowers to gift baskets and balloons, we've got the gifts covered for your father, father-in-law, or stepfather. Keepsake Containers Let's start with some unique keepsake containers. If your Dad is a car or truck nut, then he'll love one of our ceramic containers shaped like a classic truck or muscle car. Of course, for the Dad that rules the barbecue, we also have a keepsake Weber barbecue container. Each of these is filled with either flowers or succulents. This gives you a choice to pick the gift of Nature he prefers.  Plants and Flowering Plants There are many green plant options as well as flowering plants like orchids or bromeliads to choose from that can last for months and years with very little maintenance. These would look perfect in Dad's office or maybe even his man cave. They will remind him of how much you love him. Gift Baskets Dad loves goodies and snacks, so treat him to one of our overflowing gift baskets. Each one offers gourmet treats -- savory and sweet. Many also include fresh seasonal fruit to ensure Dad stays healthy. Father's Day Delivery Options Place your order by phone or through our website with our Tucson flower shop. You can choose in-store or curbside pickup. Or, we can do no-contact delivery to a Tucson residence. Order today to ensure you get Dad what he deserves for Father's Day this year!
Here is Tucson, we are celebrating National Rose Month during June like the rest of the country. It's good to have something cheerful and full of hope to focus on as we reopen and start to return to seeing our customers in-person! We are working quickly to restock and be ready to help you celebrate all those special June occasions with some beautiful roses. From graduation and weddings to birthdays and anniversaries, roses are a perfect way to express your feelings. Our rose collection offers fresh, premium roses from Ecuador, renowned as the best place in the world to grow roses. These long-stem roses are some of the largest, long-lasting roses available. And, we are proud to share them with you. These roses come in a rainbow of colors. Choose from traditional colors like red, yellow, and pink or enjoy something a little different like rust, orange, lavender, or white. We can arrange your roses using one color or create a multi-color effect for more punches of color. You can also choose the quantity -- from one rose in a bud vase to a half dozen to a dozen or more. We can even put 100 roses together in one bouquet if that's what you want!  Our incredible floral design team also offers unique floral designs -- from modern to garden-style. We also combine roses with other stunning premium flowers to add to your sentiment. If you would like to create something custom, just give us a call and you can work with one of our floral designers on an exclusive floral gift. There are still two weeks left in June to celebrate the rose even if is to get a just-because arrangement for a special friend or to add to the decor of your own home. Call or order online!
The class of 2020 is unlike any other. They've been hit with unique challenges but have remained resilient and finished strong. Despite the odds, they are ready to move on to the next stage of their lives, and they deserve a big celebration even if it's not exactly like you had planned. There are many ways you can celebrate the class of 2020 so they feel appreciated: Celebrate online and offline with virtual congratulations on social media and in your front yard with a lawn sign and decorations. Host a graduation parade with others in your neighborhood. Get pictures in their cap and gown to capture the occasion. Have an online party through a video conferencing platform or do a small in-person party, based on local guidelines. Order some food from your graduate's favorite restaurant. Maybe you can even go to the restaurant now! Create a scrapbook of school memories and accomplishments. You can make a physical or digital version for your grad to keep. Virtual scrapbooks allow you and your grad to both have one so this may be the best choice. Graduation Flowers and More! Let's not forget flowers, balloons, and grad-themed gifts. These are wonderful ways to show how much you care and support your grad. From flower leis and bouquets to balloon bouquets and graduation stuffed animals, there are so many ways to gift your graduate with something special. We offer beautiful seasonal arrangements in baskets, wraps, and glass containers. There are bright celebratory colors and elegant displays. Since June is National Rose Month, what better way to celebraet that and graduation with one big, beautiful floral display?! Accepting Online and Phone Orders The Mayfield team offers local same day delivery service in Pima county. Our floral delivery team uses safe, no-contact delivery service. Also, don't forget to thank any teachers or administrators who provided support for your grad. If you know how to reach out to them, be sure to show that appreciation. They also had a challenging time figuring out how to prepare to finish the school year virtually. They are an integral part of your grad's success.
The loss of a loved one is never easy. Grief stays with us for a long time. However, in the recent past, we could get together at a funeral and memorial service to comfort each other in-person. In the near future, we may be able to do this again, but during COVID-19, it hasn't been possible. We have had to grieve from afar and support each other through virtual memorials, calls, and messages of hope. Many have also contributed to special charities and campaigns in the name of the lost loved one to also show support. Even going to a cemetery has been prohibited, leaving many to feel lost without a place to go show their grief or visit a lost loved one. Through all situations, one gift has always provided comfort and hope without the need to find the right words. And, that gift has been flowers. Their beauty, color, and appearance say it all with love and support for the recipient. They offer cheerful messages and brighten the gloomiest of days. Our sympathy flower collection gives you many ways to show your love and support during these difficult times. We have flower arrangements, baskets, and bouquets as well as blooming plants like orchids to send safely to your Tucson-area recipient through no-contact delivery. Our sympathy flowers come in all sizes, colors, shapes, and themes. From religious sympathy baskets to patriotic flowers for Memorial Day, we can help you show your love and support. Call us if you would like to create a custom sympathy flower arrangement that sends a more personalized message of sympathy. Also, our sympathy collection includes gift baskets of fresh fruit and food, which can be helpful for someone who is grieving and struggling to find the energy to put a meal together. We also include a greeting card so you can briefly share a loving message along with your sympathy gift. For our sympathy collection, please call or order online today through our Tucson flower shop. We're here to help during these difficult times.
Orchids are a stunning tropical blooming plant that can live a long life in your home or office. They regularly bloom with just minimal care. Here are some tips on how to take care of orchids and recommendations on the best place to keep them when displaying them indoors. Main Care Requirements for Orchids There are some basic orchid care tips. First, most orchids only require water once a week. Don't over water because this can cause root rot. Second, put your orchid in a bright windowsill, facing east or west. Third, orchids do well when fed weekly with an orchid fertilizer. Finally, it's best to repot the orchid once it stops blooming. Now, let's look at some more detailed tips on orchid care. Orchids are Diverse and Have Unique Care Needs It may be difficult to believe, but the orchid family has over 880 different types and more than 22,000 species. These tropical plants are known as "air plants" because they hang on to trees for support while others are "rock plants" and grow on or among rocks. Still other orchids are terrestrials and grow on the jungle floor. With so many home environments, it's easy to see why orchids also require diverse care. However, all orchids require the right light, food, humidity, water, air movement and temperature to thrive.  Orchid Containers Orchids do not grow in pots in the wild so it makes sense to think a lot about how putting them in containers may impact their comfort. Make sure to use a pot that can provide room for the roots to breath and move as well as provides an ample environment for moisture. Good options include plastic pots and ceramic pots. Making an Orchid Feel at Home Since orchids like humid environments due to their origins in the tropics, consider using a humidity tray to recreate that environment for the orchid. This also can help improve air flow. The temperature an orchid requires also depends on the type of orchid. Phalaenopsis orchids thrive in a daytime temperature anywhere in the mid seventies to mid eighties while dendrobiums like their temperature to be around 10 degrees cooler. Order Today! Call us to order your very own orchid plant or send one as a special gift. We offer no-contact delivery and curbside pickup at our Tucson flower shop.
We are so happy to be working with our customers throughout Tucson. Mother's Day was a wonderful week of giving and spreading joy among all those Moms who are so deserving of gifts galore. As we move forward, there are many more celebrations on the horizon, so we want to make these as affordable as possible. These celebrations may include birthdays, get-well wishes, and graduations. How it Works That's why we offer a special promotion called Deal Of The Day - Best Blooms. When you place an order online or by phone, our award-winning designers in our Tucson flower shop will put together  a selection of fresh flowers from over 50 varieties to create a custom arrangement just for you and/or your recipient. There are many sizes available to fit your budget. The traditional size is 59.95; the fancy size is $79.95; and the premium is $124.95. Each one includes flowers that would typically cost 10%-20% more when purchased separately from the Deal of the Day promotion. This means we are tasing on an extraordinary value to you. When you order, be sure to tell us what flowers and colors you or your recipient loves so we can find ways to incorporate these and further personalize the floral design you order. Bestsellers Be sure to also check out our selection of floral designs online, which offer more beautiful ways to let others know you are thinking of them or celebrating with them from afar. The bestsellers collection includes all of our most popular flower arrangements that are the most-ordered bouquets from our Tucson flower shop. Delivery Options We offer no-contact delivery options for the local Tucson area. With a limited amount of staff and focus on more health and safety processes, our delivery hours are limited. We recommend that you place your order for the Deal of the Day or anything else you order from us well in advance of the intended date. That way, we can get your order on our schedule. We appreciate your patience during these unusual times and are thrilled to be able to offer our floral services in such uncertain times.
This Mother's Day, which falls on Sunday, May 10th, we are encouraging everyone to order early. We are fortunate to report that we are doing well thanks in large part to the support of our local Tucson community. However, our supply chain could experience some issues due to the pandemic. We are so proud of our Mother's Day floral collection this year. It's really beautiful and reflects the creative spirit of our incredible floral design team that has shown resilience in the face of so much uncertainty. They truly went above and beyond, with the idea that they could bring cheer, love, and positivity to more people during such a difficult time period. Here are some ways to brighten Mom's week before, during, and after Mother's Day: Select your Mom's favorite type of flower and buy them in bulk so you can arrange these in various containers around the house. That way, she'll see those tulips or roses in each room she enters. You can even deliver bright and bold sunflowers. That's sure to keep her smiling because there is a little bit of sunshine in every room. Take advantage of our Deal of the Day. Not only does this option for Mother's Day offer significant value, it also gives our floral designers the chance to make something unique for your Mom. She can feel like the VIP she is when she realizes the floral design was made just for her.  Opt for something different and unusual this year to really surprise Mom. For example, our Azalea tree is a stunning flowering plant that is shaped in a topiary style. It's an eye-catcher. Help Mom brighten her porch, balcony, or patio with a colorful planter filled with flowers, blooming plants, and greenery or a selection of succulents. Pick a beautiful floral design from our Mother's Day collection that gives Mom a mix of flowers and colors along with many keepsake containers, offering two gifts in one and something to enjoy for years to come.  Order and Delivery Please think about scheduling your delivery earlier than normal as well. Please don't wait until the last minute to order or to send your Mother's Day gift. We have limited delivery slots because of the no-contact delivery and need to ensure that we follow strict guidelines for everyone's health and safety. When you send flowers during this upcoming week your Mom will have the chance to enjoy them during the days leading up to Mother's Day.
Mayfield Florist Voted Best Florist In Tucson Arizona For florist all across America, Mother's Day historically generates more sales volume than any other single holiday. Mother's Day will be here soon. If you are checking your calendar, it falls on Sunday, May 10th. If you are like most of us, you haven't been able to see your mom in quite some time. Some of our Mom's live in different states. Others live just down the road, but with the stay at home mandates and social distancing requirements, we just have not been able to spend any quality time with them. Whatever your circumstance, now would be a great time to send a beautiful floral arrangement to her. The Benefits Of Fresh Flowers Flowers are always a great Mother's Day gift idea. There is nothing better than receiving a beautiful, farm fresh flower arrangement. The fresh flower designs in our Mother's Day floral collection include some stunning designs. A bouquet of flowers is the perfect way to brighten your Mom's day. Studies over the years point to the fact that fresh flower bouquets are in fact one of the most preferred gifts at Mother's Day. Not only are the beautiful, a fresh floral design will literally fill any room with a wonderful aroma. Delivery Options Available We offer a number of different delivery options. Traditionally, we provide nationwide same day delivery, or local same day or express flower delivery service. Nationwide same day flower delivery is the perfect solution if you need to send flowers to your mom and she lives in another state or a city that is not close to where you are. During Mother's Day, nationwide delivery is one of the most heavily utilized delivery requests we receive. The shelter in place and non-essential business closure mandates have made nationwide delivery a bit more problematic for this Mother's Day. We are still going to be able to provide you with nationwide same day service this year, in most cases. Still, with everything going on right now with the pandemic, there may be a handful of situations where we cannot guarantee service. In the greater Tucson area, we are able to provide local same day delivery. In many cases, we can also still offer express delivery service. Currently, all of our retail locations closed. All orders must be placed either through our website ( https://mayfieldflorist.com ) or by phone. Our primary phone number is (520) 886-4443. When you order for local same day or express service, our delivery team will contact you when they are in the process of delivering your arrangement. We are following social distancing mandates by utilizing what we are referring to as no contact delivery. Meaning, we will alert you to the arrival of your arrangement, then leave the fresh flower bouquet on your doorstep. Red Ecuadorian Roses, Stunning Oriental Lilies The Best Flowers In Tucson Arizona The award winning floral design team at Mayfield Florist created this stunning floral arrangement. [...]