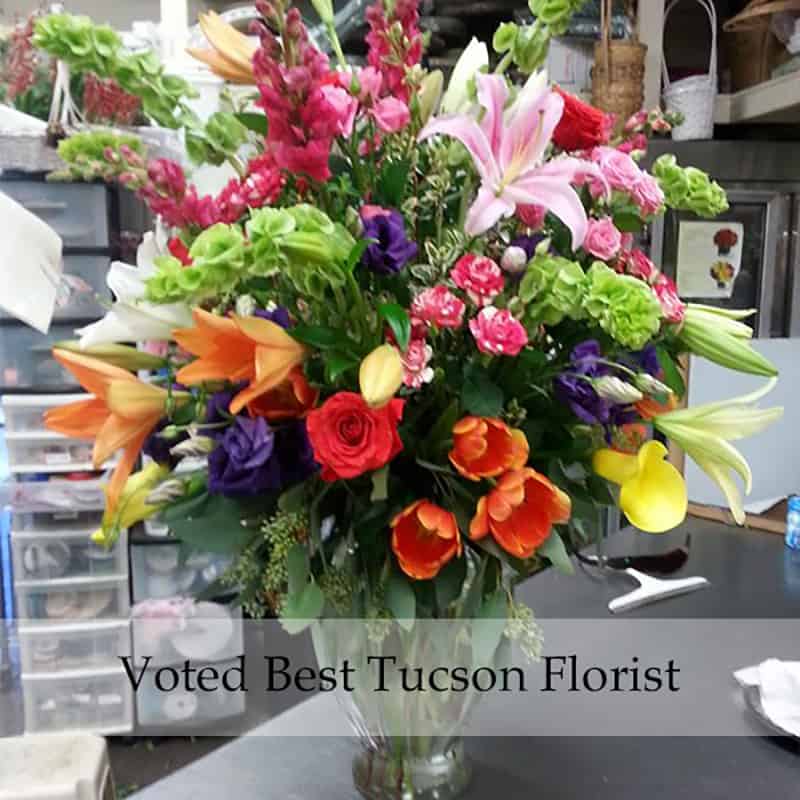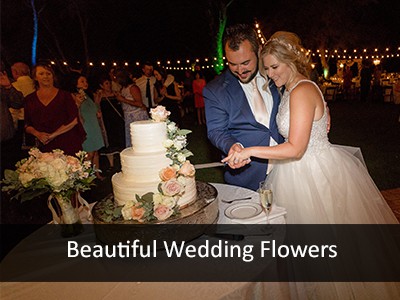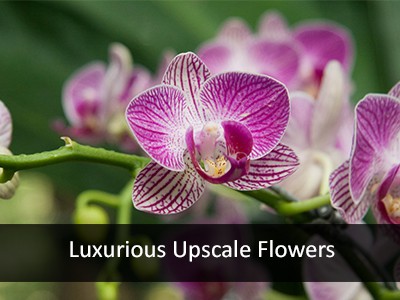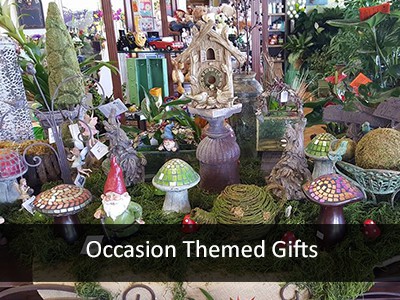 Most Recent Posts
October 24th is Make a Difference Day. This national special occasion day that was created to bring awareness to the value of actively doing things that can make even a small difference in someone's lives, a group of people, or an entire society -- maybe even the world! With the recent world events, there have been so many people that have become more aware and active about what they might be able to do to make a real difference for you, your kids, your community, and more. All of us at your favorite Tucson flower shop appreciate what others do to make a difference. We've certainly experienced ourselves over the year -- from fundraiser contributions to store support during the COVID-19 crisis. For that, we appreciate what you are all doing and are also here to help you celebrate those in your own lives making a difference. Here are some gift ideas for Make a Difference Day here in Tucson: Roses Send a bouquet of beautiful roses, such as multicolor roses or fall-hued roses. It's [...]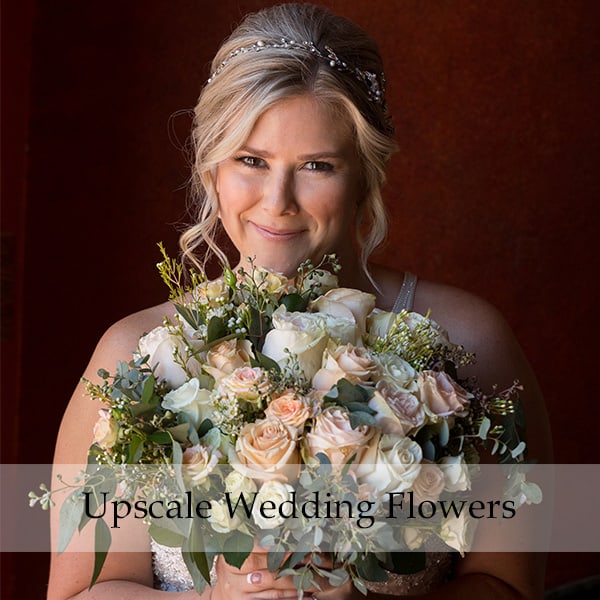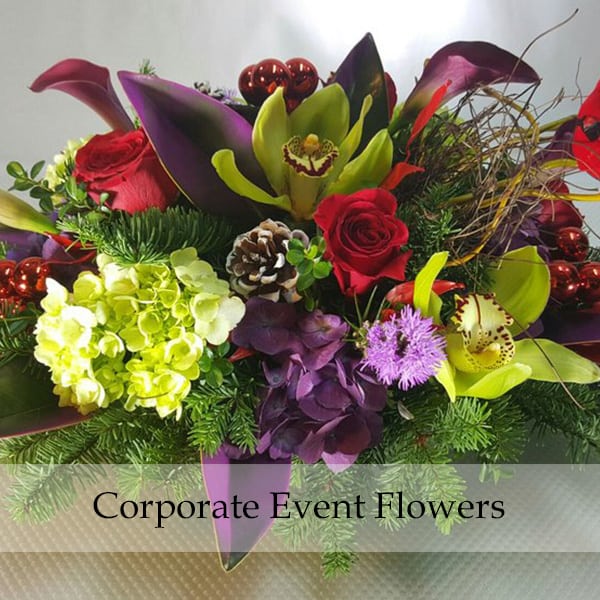 Browse Through All Blog Posts
It's been a tough few months for many people, which is why it's even more important to support each other and keep our connections strong. What we can do for our friends and family can help stop loneliness and make people loved. It's one of the best things we can do because it also feels good to know that we are helping others. As August closes, there are still some special days to celebrate, including Senior Citizen's Day on August 21st, Kiss and Make Up Day on August 25th, and Just Because Day on August 27th. Our Tucson flower shop is here to help you make someone's day on one of these special days! We have so many floral options designed to put a smile on your recipient's face -- from friends and family to neighbors to colleagues and clients. Not only do the flowers transmit emotions and cheerful messages, but your recipient is happy that you were thoughtful enough to send something special to them. Here are some floral gift ideas from our Tucson flower shop and website: Send fresh roses in a range of colors that express your love and gratitude for your recipient. Go with a romantic gift of red roses to kiss and make up. Summer flowers like sunflowers bring huge smiles. Our cube vase arrangements are petite and make it easy to send out a few floral gifts to commemorate these special days in August. Go bold with a large flower arrangement that offers multiple premium flowers. Consider a blooming plant basket or orchid, which can last for a long time. You can pick up your floral gift in our Tucson flower shop or curbside. We also offer contactless delivery for the health and safety of everyone, including your recipient. Order today!
Nothing should stand in the way of romance, but often our busy lives and schedules do. Even worse this year, some of the romantic things we might have planned for Romance Awareness Month may not be possible due to the restrictions on travel and activities. That doesn't mean romance is in quarantine. Here are some ideas to add romance throughout the month of August and beyond: Have a picnic in your back yard or nearby park. Do breakfast in bed or dinner in bed with a movie. Create your own gourmet, candle-lit dinner at home by cooking or ordering delivery from your favorite restaurant. Send a loving and romantic text to your partner each day of the month. Make a card that says what you love about your significant other. Go for a walk or bike ride together. Write a poem for your loved one.  Put your technology devices away each afternoon and look for other things to do together like board games. Of course, our favorite idea is to send flowers. You could send a gift of flowers once or pick many days throughout the month of August to send different flower arrangements. You can order from our Tucson flower shop or website, including romantic floral designs in our Anniversary collection. Or, you can or visit our floral designers and request a custom bouquet or custom flower arrangement for your special someone. Choose from an array of romantic flowers, including roses, orchids, hydrangea, lilies, and more. Send petite cube arrangements or go big with an over-the-top floral display with 100+ roses. Also,  consider sending a plant gift if your loved one enjoys gardening. We've also got balloon bouquets, greeting cards, and special gifts like fruit baskets and gourmet food baskets, which would be perfect for that picnic you might be planning. Place your order today in-person, by phone, or on our website for curbside pickup or contactless delivery throughout the Tucson area.
Sunflowers are the perfect flower to represent the summer season plus they make the ideal flower choice for every occasion. They add color to a room and bring cheer wherever they are displayed. We are so thrilled to have Arizona grown sunflowers to share with you, our customers. These are gorgeous sunflowers that our floral design team loves to work with. This is why we have so many gorgeous floral designs that features sunflowers this summer. Sunflowers stick around into the fall season so we have many more months to enjoy them. We can't wait to share our fall floral designs that feature sunflowers! You can enjoy sunflowers many different ways. We feature them in a bowl arrangement on their own. Or, you can enjoy them with a wide range of other bright colors in various containers and floral design styles. One of our personal favorites is our Sunflower Topiary. It provides a beautiful and unique statement for everything from decor to a birthday gift to a centerpiece for a special event. We have many examples of our stunning sunflower designs, so be sure to check them out on our website where you can place your order. Call us if you would like a custom sunflower arrangement or if you need to schedule curbside pickup. Otherwise, we offer no-contact delivery for the entire Arizona area. Beyond our gorgeous Arizona sunflower designs, be sure to check out our summer flower collection and seasonal plants. We have something for every preference, occasion, and budget. Order today!
Friends are one of our most valuable assets. In fact, their support and guidance make them priceless. We often don't get an opportunity to let our friends know how much we appreciate them because of being caught up in our hectic lives. Now, that we've been separated by physical distance requirements, it's become even more apparent just how important are friends are to help our mental and emotional health. This week, we have a special day coming up that presents the perfect opportunity to show our friends what they mean for us. July 30th is International Day of Friendship, a day to celebrate friendship. Our Tucson flower shop is here to help you celebrate your friends with a wide range of gift ideas. Here is what we offer: Yellow Roses The yellow rose is the ultimate symbol of friendship. We offer a wide range of floral designs that include yellow roses -- from basket arrangements to elegant glass vase floral displays. There are many styles to choose from, such as garden style and modern options. Summer Flowers Since International Friendship Day is in July, it's the perfect opportunity to share some summer flowers that provide a bright display. We offer many choices, including sunflowers, hydrangea, and more. Plants and Gifts For friends who may not be flower lovers, we also have many types of plants, dish gardens, container gardens, and succulent arrangements. Other fun gifts for friends include a money tree or send an elegant gift of an orchid arrangement. We also have delicious gift baskets, including fresh seasonal fruit as well as gourmet food baskets with sweet and savory items. There are numerous sizes and types to choose from.  Ordering and Delivery Options Our ordering is easy through our website, by phone, or in our Tucson flower shop. We offer no-contact delivery to your friends throughout the Tucson area. This ensures a safe delivery process so everyone can feel good about it. Order today for delivery this week!
Now is an ideal time of year to add more greenery to your life, whether it is inside your home with green plants and succulents or garden baskets for the porch or balcony. At our Tucson flower shop, we also offer an extensive plant center that offers a wide range of plant types. This includes succulents, green plants, orchids, and more. We are excited to share our floral designers love of creating beautiful plant displays almost as much as floral designs. To enhance the beautiful look of everything from succulents to European-style gardens, we also use a diverse choice of containers. Many are keepsake containers that are good for future flowers or plants as the plants outgrow the containers. They also make good decor items. This includes containers that look like vintage automobiles as well as Weber charcoal grills and more. All of our plants come from flower and plant partner farms that share our values of high quality and long-lasting options. Our customers love that they can enjoy their plants for months and even years, transplanting them to larger containers or moving them into their gardens. We've added numerous succulent and garden arrangements to our plant selection, including numerous sizes and shapes. We also have put together plant trios, including a succulent trio of small containers. They look nice together or the three planters can be displayed separately. You can also order these in various sizes. Come see our plant selection at our Tucson flower shop or shop through our website. We offer curbside pickup and no-contact delivery to ensure ongoing safety for everyone.
July is a special month for the many special days dedicated to specific members of our families. Beyond birthdays and anniversaries, there are other days that call for celebration. In July, there are quite a few: Cousin's Day on July 24th, Aunt and Uncle Day and Parent's Day both on July 26th, and Father-in-Law Day on July 30th. If you've got a big family, this means there is a lot of celebrating to do. Whether you can see each other in-person or are separated physically, there are still ways to send your thoughts and love to all these special members of your family. Our Tucson flower shop is here to help with many gift ideas! Flowers Of course, flowers are our specialty. However, our floral design team likes to come up with unique floral designs that help our bouquets and arrangements stand out from all the rest. We use unique containers like keepsake ceramic vintage cars, trailers, and trucks as well as homemade baskets, bamboo boxes, and more. Other ways we stand out is our custom floral design service and displays like our topiaries.  Plants Not everyone may enjoy flowers so plants are a great alternative gift. We offer outdoor and indoor plants, tropical plants, and blooming plants like orchids. As part of the desert landscape, we have many types of cacti and succulents to choose from, which are an excellent long-lasting, low-maintenance gift your family members are sure to appreciate. These plants fit well in homes and offices, adding color and depth. Unique Gifts Let's not forget that our team in your favorite Tucson flower shop also offers curated gifts, including fresh seasonal fruit baskets, gourmet food baskets, and local-themed gift baskets. Orders and Delivery When y0u place your order by phone, you can also ask us what else is available. Of course, you can also order through the catalog found on our Internet. Deliveries include curbside pickup and no-contact local Tucson delivery. Start planning now for all those special family days!
Summer is here, and with it our summer floral trends that reflect the current preferences for certain flowers, colors, and styles. To offer everyone these latest trends, we've updated our summer flower collection. Here are some of the floral trends to watch for this summer. Sunflowers Oh how we love sunflowers at our Tucson flower shop! They are a store and customer favorite, and we are so glad to have them back to use in flower designs for the season. You can also opt to get an arrangement of just sunflowers as they brighten a room all on their own. A Touch of Whimsy It's important to smile and laugh, so many of our floral designs are intended to do just that. From a pitcher full of cut lemons and bright yellow flowers to bouquets wrapped with a polka-dot ribbon, the trend is toward the whimsical and fun. We want to keep it as light-hearted as possible.  Rustic With a little touch of country, combined with casual elegance, this year's summer trend is toward rustic baskets filled with wildflowers and loosely arranged flowers. Think of it as that "just picked from the field" design. Other rustic style floral designs can be arranged in wooden or bamboo boxes. Bright and Bold With all the seeming doom and gloom around us, it's important to focus on the positive. And, what better way to do so than with colorful and brightly hued summer flowers? The trend is toward mixing many bright colors together for a rainbow effect or even a pave style of color flower arrangement. Place Your Summer Flower Order! We continue to take flower orders by phone and through our online ordering system found on our website. You can opt for curbside pick up or contactless delivery in the local Tucson only.
Summer time is here, which means more outdoor fun, special celebrations, and backyard barbecues. While these may feel like uncertain times, we can still count on hot weather, barbecues, and our country's Independence Day celebration on July 4th. Our summer flowers are here and we are ready to help you recognize birthdays, anniversaries, graduations and more. We also have a selection of Independence Day flowers that offer a patriotic message of freedom. Many of these bouquets offer red, white, and blue flowers, making them a spirited way to decorate your front porch, balcony or yard. Numerous other flower arrangements provide bold color statements and unique floral designs to reflect the cheerful season of summer. Choose from summer flower arrangements in all sizes, colors, and styles, many of which combine favorite flowers like roses, sunflowers, tulips, and more. One of our personal favorites here in our Tucson flower shop is "Just Make Lemonade." As if the mix of yellow flowers wasn't stunning enough, there is also a large glass vase filled with cut lemons for a unique (and refreshing) look. It also reminds us that if we or your recipient feels like they're having "lemon" days, we are here to help them turn that into lemonade.  Other favorites include our line of modern summer bouquets displayed in bamboo boxes. These colorful displays are perfect for smaller spaces. Don't forget that we can also make you a custom flower arrangement, bouquet, or centerpiece for a special occasion or gift. We can also design a custom patriotic flower arrangement for your 4th of July festivities. Be sure to call us or use our website order form to place your local Tucson order today. We still offer curbside pickup or no-contact delivery to ensure your safety while giving you a convenient way to send or receive flowers this summer.
Dads are pretty special, and while we love them the whole year round, they do get one day where we make even a bigger deal over them. That's Father's Day. This year, Father's Day lands on Sunday, June 21st. This Father's Day may not be the same as those in the past but there are many ways to gift Dad with something that shows your love and appreciation for what he has done for you. Our Father's Day collection is filled with delightful and thoughtful gifts for every Dad. From plants and flowers to gift baskets and balloons, we've got the gifts covered for your father, father-in-law, or stepfather. Keepsake Containers Let's start with some unique keepsake containers. If your Dad is a car or truck nut, then he'll love one of our ceramic containers shaped like a classic truck or muscle car. Of course, for the Dad that rules the barbecue, we also have a keepsake Weber barbecue container. Each of these is filled with either flowers or succulents. This gives you a choice to pick the gift of Nature he prefers.  Plants and Flowering Plants There are many green plant options as well as flowering plants like orchids or bromeliads to choose from that can last for months and years with very little maintenance. These would look perfect in Dad's office or maybe even his man cave. They will remind him of how much you love him. Gift Baskets Dad loves goodies and snacks, so treat him to one of our overflowing gift baskets. Each one offers gourmet treats -- savory and sweet. Many also include fresh seasonal fruit to ensure Dad stays healthy. Father's Day Delivery Options Place your order by phone or through our website with our Tucson flower shop. You can choose in-store or curbside pickup. Or, we can do no-contact delivery to a Tucson residence. Order today to ensure you get Dad what he deserves for Father's Day this year!
Here is Tucson, we are celebrating National Rose Month during June like the rest of the country. It's good to have something cheerful and full of hope to focus on as we reopen and start to return to seeing our customers in-person! We are working quickly to restock and be ready to help you celebrate all those special June occasions with some beautiful roses. From graduation and weddings to birthdays and anniversaries, roses are a perfect way to express your feelings. Our rose collection offers fresh, premium roses from Ecuador, renowned as the best place in the world to grow roses. These long-stem roses are some of the largest, long-lasting roses available. And, we are proud to share them with you. These roses come in a rainbow of colors. Choose from traditional colors like red, yellow, and pink or enjoy something a little different like rust, orange, lavender, or white. We can arrange your roses using one color or create a multi-color effect for more punches of color. You can also choose the quantity -- from one rose in a bud vase to a half dozen to a dozen or more. We can even put 100 roses together in one bouquet if that's what you want!  Our incredible floral design team also offers unique floral designs -- from modern to garden-style. We also combine roses with other stunning premium flowers to add to your sentiment. If you would like to create something custom, just give us a call and you can work with one of our floral designers on an exclusive floral gift. There are still two weeks left in June to celebrate the rose even if is to get a just-because arrangement for a special friend or to add to the decor of your own home. Call or order online!