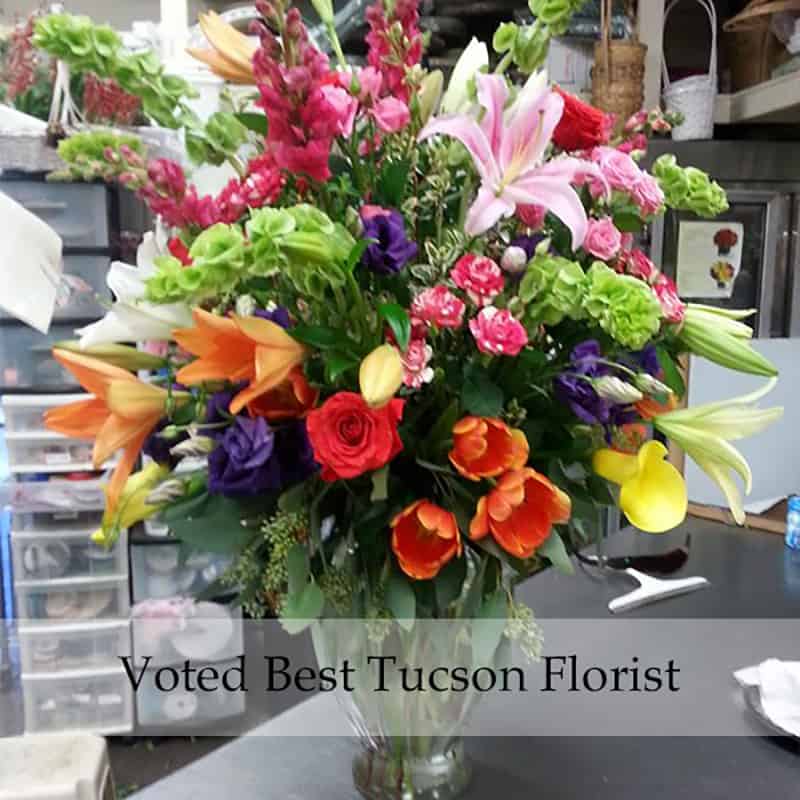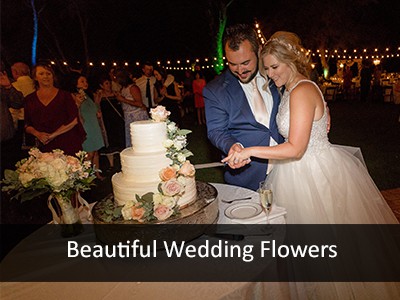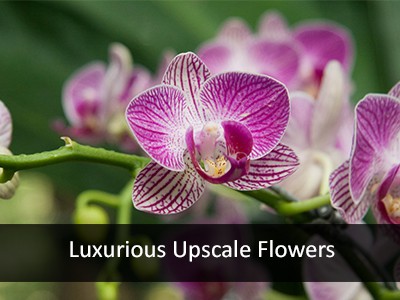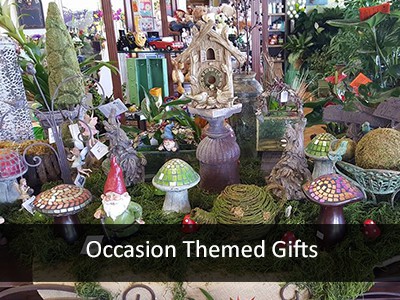 Most Recent Posts
March is here, which means it is a new month of celebrations. You most likely know one, two, or more special people in your social circle, family, or work life that have a birthday this month. Whether you can get together to celebrate or you are remaining socially distanced, you can let them know how happy you are that they were born and became part of your life. Our Tucson flower shop offers a beautiful array of sensational floral designs for all types of preferences -- elegant and modern to garden and botanical to traditional and rustic to whimsical and cute. We have some new floral designs that we are also excited to share with you that are perfect for celebrating birthdays. There are all types of flowers, including many spring varieties like tulips ready to shine and celebrate a special birthday. You can also enjoy a rainbow of flower colors, sizes, and price ranges all designed with you and your recipient in mind.  The birthday collection also includes plants and flowering plants if you [...]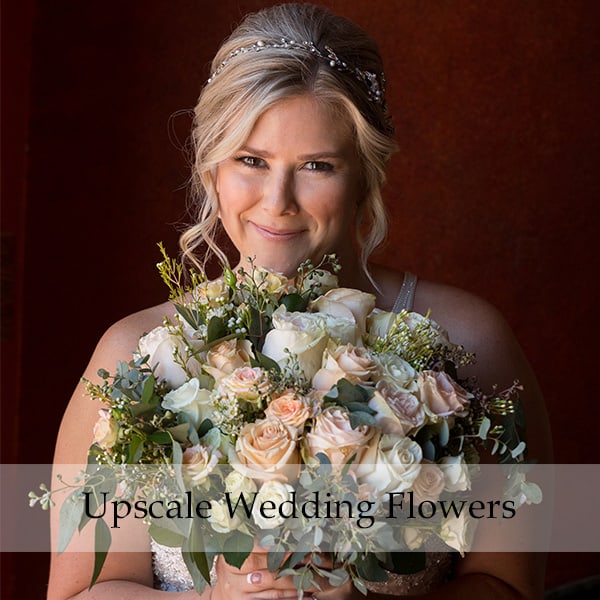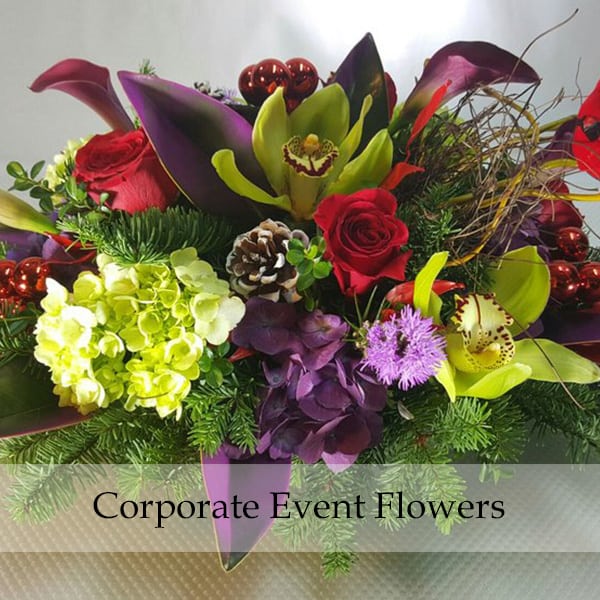 Browse Through All Blog Posts
March is here, which means it is a new month of celebrations. You most likely know one, two, or more special people in your social circle, family, or work life that have a birthday this month. Whether you can get together to celebrate or you are remaining socially distanced, you can let them know how happy you are that they were born and became part of your life. Our Tucson flower shop offers a beautiful array of sensational floral designs for all types of preferences -- elegant and modern to garden and botanical to traditional and rustic to whimsical and cute. We have some new floral designs that we are also excited to share with you that are perfect for celebrating birthdays. There are all types of flowers, including many spring varieties like tulips ready to shine and celebrate a special birthday. You can also enjoy a rainbow of flower colors, sizes, and price ranges all designed with you and your recipient in mind.  The birthday collection also includes plants and flowering plants if you have a green thumb who has a March birthday. There are succulent gardens and garden baskets full of green and blooming plants. We also have gourmet and fruit gift baskets, birthday-themed balloons, and cards as well as locally curated seasonal gift items. Ask us what we have when you call in your order for birthdays or check out our website. Our birthday collection on our flower shop website also has separate sections for birthday ideas for her and birthday gifts for him. This also makes shopping for birthday presents easier when you have some specific ideas on what might work best for each recipient in your life. You can also call us about custom birthday bouquets and flower arrangements if you want to gift your recipient with an exclusive floral design that no one else has received. It's a special and personal way to celebrate a special birthday for a loved one. We continue to offer contactless deliveries throughout the Tucson area. Our delivery services include express and same day delivery options for Tucson. Our Tucson flower shop also works within a floral network to help you with those nationwide birthday deliveries. We've got you covered!
Floral Design Day was created decades ago and made official as a national special occasion and awareness day in 1995. The intent has always been to showcase the artistry of floral designers in arranging flowers, greenery, and accents for gifts, decor, and events. Every year, it's celebrated on February 28th and is an opportunity to thank your floral designer, buy and give flowers, and try your hand at arranging flowers. The artistry and expression that goes into floral design creates a positive message and makes the designer and the recipient feel great. We truly believe we have the best floral designers in Tucson and it shows in all of our flower collections, including our fresh flowers and bestsellers. These floral designs are our most requested and offer something for every occasion, budget, and recipient. You can also work directly with our floral designers and experience the artistic process they go through to create a custom floral design for you or a loved one. Doing so not only creates something exclusive for you or your recipient, but you also can gain new appreciation for what goes into creating a floral design and floral placement. Besides buying flowers and sending your appreciation to our floral designers, there are other ways to celebrate Floral Design Day here in Tucson. The first is to try an in-person or virtual floral design workshop. You'll be able to see what it takes to get creative with flowers and greenery. You can also plant flowers in your own garden or add hanging baskets to your porch or balcony. There's also an opportunity to work in a community garden and give back to nature for what they so generously give us. Another idea for Floral Design Day is to do something else artistic with floral motifs. You can use flowers in crafts like stained glass, knitting, needlework, coloring, and painting. These are other opportunities to show the beauty of flowers and how much you appreciate their symbolism and messages. Our Tucson flower shop is here to help with all your flower needs, and we do appreciate the ongoing support all of you have shown us throughout the years, especially last year and into this year. Look for more new floral designs to come for Spring, Easter, weddings, and the holiday season.
February is full of love and romance. Beyond Valentine's Day, it's also National Wedding Month as so many people also get engaged on Valentine's Day or start planning as the new year starts for their spring, summer, or fall wedding. Your favorite Tucson flower shop is also here to help you! If you are in the planning stages of your wedding, you can reach out to our wedding consultants for a free wedding consultation. Our Tucson flower shop wedding team has connections with local Tucson venues and understands how flowers can be displayed in these wedding ceremony and reception venues. They can do large and intimate weddings and are adept at helping create your vision for the big day. If you are ready to take the next step, we recommend that you visit our Tucson wedding flowers website. Here, you can start by checking out other weddings we have done with our expansive gallery selection that shows a diverse range of floral designs and styles that highlight each bride and groom's individual styles. You can get ideas about what you like and may not like for your own Tucson wedding, including views of wedding ceremony flowers, reception flowers, bridal bouquets, bridesmaids' bouquets, boutonnieres, cake flowers, and more. From there, you can book your free wedding consultation through this form or by calling us. We recommend bringing fabric swatches of your dresses and wedding reception linens. You can also bring pictures or show us your Pinterest boards of your wedding plans. During your free wedding consultation, we want to listen to you and find out what you would like to do, your color and style preferences, and budget. We can then share ideas and wedding flower packages available to customize for your wedding needs. Throughout the time leading up to your wedding, you can work with the same consultant on changes or decisions so you feel confident about this part of your wedding planning.  We look forward to working with you whether it is for a spring wedding, summer wedding, or fall wedding. We are adept at working on short and long-term schedules so don't think your wedding is too soon or far away for us to help you plan a memorable event!
It's Valentine's Day week! Are you ready to send the very best to your sweetheart? Whether you decide to send flowers, plants, or gifts early or wait until Valentine's Day to have them delivered, consider our Tucson flower shop your Valentine's Day partner. Shop our breathtaking Valentine's Day roses, floral designs, plants, specialty gifts, and more. We are focused on making sure all of you can access the most gift options at the best value here in Tucson. Our goal is to make Valentine's Day a memorable experience for your recipient. This year's Valentine's Day is different as we are still faced with COVID-19 and social distance rules. That doesn't mean Valentine's Day can't be fun and special. There are options to access all types of special presents and enjoy romantic experiences that you create at home or outdoors. Not sure what's possible? Here are some gift ideas from our Valentine's Day collection: If your loved one has a green thumb, consider a unique plant gift, such as an anthurium plant that has red leaves, a stunning orchid display, regal purple violets, or even a succulent. Go big with a luxury Valentine's Day bouquet that overflows with dozens of premium flowers and offers a keepsake container. That includes our offer of a 50 or 100 red roses that is breathtaking! Keep it traditional with Ecuadorian long-stemmed roses in red, pink, or even one of our carnival rose displays that give you multiple colors that represent the depth of your feelings and relationship for your Valentine.  Be the first to enjoy this year's crop of tulips in a rainbow of colors. This is one of our customers' favorite types of flowers after roses. We are so happy to announce that our Tucson flower shop now has tulips available! Consider gifting your loved one with a custom floral display for Valentine's Day by ordering a Designer's Choice arrangement, which comes in many price points and enables you to personalize your floral gift. Add some balloons, a stuffed animal, and/or a greeting card to your gift to create a Valentine's Day package for your loved one. We recommend placing your Valentine's Day order as soon as possible and even consider having it delivered early as a special surprise!
Valentine's Day is less than two weeks away, and while it still seems a way's off, we'd like to recommend that you start shopping now and order early. With COVID-19 guidelines still in place, we will continue to do contactless delivery. This ensures health and safety, but it also limits the number of deliveries that can be made here in Tucson on a daily basis. With such a busy holiday coming up, our deliveries will be rapidly increasing. It's important to us that we make sure that everyone gets their Valentine's Day flowers, plants, and gifts. When you order early, it is easier to get on our Valentine's Day delivery schedule not to mention ensure that you get the flowers you want for your Valentine. To make it easy to place your Valentine's Day order now, be sure to check out our online Valentine's Day collection, which includes all types of gift ideas and price points to match your needs and the preferences of your loved one. You can also use our florist website to order our Designer's Choice options, which provides you with a custom floral design for Valentine's Day. These range from $75 to $150 and give you a way to offer a floral exclusive as a special treat.  We have traditional rose arrangements as well as stunning luxury orchid displays. Our floral designs also include many tropical-themed Valentine's Day designs with bright colors to show just how vivid your love is for that special someone.  You can also start accessing some of our spring flowers, like tulips that are a Tucson favorite. A wide range of our floral displays also includes keepsake containers and vases, which instantly doubles your gift. Some offer a message of love while others provide an exceptional display of art glass. If your loved one doesn't necessarily like flowers, we have other options like green plants, including succulents, as well as blooming plants. Our Valentine's collection also includes stuffed animals, greeting cards, balloons, and gift baskets that sweeten your Valentine's Day surprises. All of these items are currently available for Valentine's Day, but we do recommend that you check with us on the day you place your order to double-check what we have and what replacements that we might be able to offer should anything be unavailable.  Thank you for considering your partner for this Valentine's Day!
Valentine's Day is just weeks away on Sunday, February 14th so this is the ideal time to start planning and shopping for that special Valentine in your life. You'll need to make plans for the day or weekend as well as select some thoughtful gifts. When it comes to Valentine's Day gifts, your favorite Tucson florist has you covered. From roses to luxury bouquets to plants, our Tucson flower shop and florist website have something for everyone. Let's start with Valentine's Day roses, which are a traditional favorite when it comes to romantic gifts. Our fresh, long-stemmed roses come from the best rose farms in the world in Ecuador and offer a rainbow of color choices (based on your time of order). There are red, pink, lavender, cream, and more. Just be sure to check with us when you place your Valentine's order as these are the most popular gifts we offer for Valentine's Day and we often sell out quickly. You can also order roses in any quantity -- from one to hundreds! Or, you can enjoy a stunning floral display for Valentine's Day that combines many beautiful flowers, such as lilies, daisies, and more. Then, we have other thoughtful Valentine's Day floral gifts, including tulips, orchids, green plants, succulents, and more that may be more appealing to your special someone. If you want to go big this Valentine's Day, we also feature a luxury floral line that includes large bouquets filled with premium flowers and arranged in a designer vase. This includes stunners like a bouquet of 100 red roses or a large display with florals, greenery accents, and succulents. Also, ask about our Designer's Choice options, which provide a custom floral look for your Valentine's Day gift-giving. Doing so provides your Valentine with a custom floral arrangement that matches their preferences and fits your budget.  Besides the numerous floral gifts, we also have other options for Valentine's Day here in Tucson, including gifts, balloons, cards, and more. Be sure to check our website for what's now available. Please call or use our website to place your Valentine's Day gift order as soon as possible. We offer contactless local delivery throughout the Tucson area. This is a busy time of year and we are already seeing so many Valentine's orders. We want to be able to help you, too!
Although Valentine's Day is still a few weeks away on Sunday, February 14th, the doesn't mean you can't start planning and shopping today! Getting your Valentine's Day shopping done early means you can cross another task off your list plus get the first choice on flowers and delivery times. While we have a wide selection of Valentine's Day gifts that we will share over the next few weeks, we wanted to start with a customer favorite and traditional Valentine's Day gift: roses. Your favorite Tucson flower shop can help you wow a loved one with fresh, high-quality roses. We work with premiere rose farms to get the longest lasting roses just for you! Our Valentine's Day roses come in many colors: red, pastel pink, bright pink, lavender, white, yellow, and more. Remember that rose color represent different sentiments. For example, yellow is for friendship while red is for romance. Ask us what is available when you place your order by phone or through our website. We can combine colors so you tell your loved one that they are a friend and a romantic partner all in one Valentine's Day bouquet. We also offer roses in any number you would like -- from one in a bud vase to multiple dozens. Our collection even has a bouquet with 100 red roses! Imagine the look on your loved one's face if they got something that over the top! We can also combine these roses with other flowers into a stunning look. This could include lilies, carnations, hydrangea, and more. Then, there is the greenery and accents that add color and texture. Finally, we have many types of containers that finish off the roses. There are baskets, glass vases, and artistic vases that are all sure to enhance the look of your Valentine's Day roses. Also ask about these if you have something particular in mind. You may also want to add on balloons, a card, or gift basket to your Valentine's Day order to create something spectacular for your favorite Valentine. Doing so provides a way to get all your Valentine's Day shopping done! Place your order for local Tucson contactless delivery service for your Valentine's Day rose order! This year, Valentine's Day falcon a Sunday so you will want to get your ordering done early so you can get early delivery service. Our roses go fast so place your order today!
Houseplant Appreciation Day is Saturday, January 10th. This is a special day dedicated to the beauty and benefits that nature so generously gives to us. Thanks to plants, our air is cleaner and there is more oxygen. We also have more visual interest with different textures, colors, shapes, and sizes. Some plants even offer us flowers for more stunning impact. Since we all seem to be stuck in our houses for a longer period of time, we could all use some more of the outdoors surrounding us in our living rooms, home offices, and more. Whether we celebrate Houseplant Appreciation Day for ourselves or we include others by gifting them with a plant, Mayfield has you covered with a wide selection of plants to enjoy. We are proud to say that our Tucson flower shop has the best selection of plants in the surrounding area. It's one of the many reasons we have been voted Best Tucson Florist. We feature a wide range of plants, including flowering plants, green plants, tropical and exotic plants, and high desert succulent plants. Our climate makes it possible to offer a diverse range of plants that you and your recipients can showcase in your home or office for months and years to come. Just to give you a sample of what our Tucson flower shop and florist website have available, we have succulent gardens, ficus bushes, decorative ferns, money trees, and other green options. Among our flowering plants, there are bromeliads, azaleas, and orchids.  Many of these are also combined into dish or basket gardens. Our always-changing selection means it is a good idea to call and check on what's available. Our focus is offering seasonal plants to provide the freshest options possible. Along with our plants, we feature many types of containers to complement your decor. This includes baskets, concrete-style containers, tubs, and more. When you are ready to order plants for Houseplant Appreciation Day or any other day, you can call or visit our website. We offer same-day delivery throughout Tucson for special occasions like birthdays and anniversaries. Plants also are a thoughtful gesture in sympathy or as a just-because gift. All deliveries are contactless to ensure your health and safety as well as that of any recipient you have gifted with one of our plants.
2021 has arrived and with it is the hope that things can turn a corner for the better -- from our health to the economy. A new year always provides an opportunity to make some changes and improvements. Even though it may not seem like the ability to create change is possible due to the present circumstances, there is always something that you can do. This is the time to make some resolutions about what you would like to accomplish this year. Maybe it's about improving your health and lifestyle choices, learning something new, adding a hobby, or spending more time enjoying life. All of these resolutions and more are possible whether you are stuck at home or can go out. At your favorite Tucson flower shop, we also think it's a good time to add more flowers to your life and others. First, a new year is also a good time to freshen up your decor, especially since all the holiday decorations have come down and the house most likely looks so bare! Now, you can add in some crisp winter white florals or bright and bold flowers, including the appearance of spring flowers like tulips and more. Second, it's a good time of year to also start out being more thoughtful by remembering all those January birthdays, anniversaries, and other special occasions, helping those around you feel more loved. We have many sizes of bouquets and flower arrangements to celebrate each one of these important occasions. Our Tucson flower shop and website is ready to offer you many ways to enjoy flowers: Our Signature Collection includes some of our most popular floral designs, including those that set us apart from other floral retailers in Tucson. We have a luxury flower line that offers you premium bouquets and arrangements with numerous flowers and high-end, luxury containers. Our floral options also include various collections for special occasions like birthdays and love and romance. Our floral designers can also custom create bouquets and arrangements just for you. Call us to find out how to set up a time to speak to our floral design team. We are already getting ready for Valentine's Day, so be ready to see even more special ways you can use and send flowers to express emotions and lift spirits. Thank you for your continued support! As a Tucson small business, we treasure all of our customers and appreciate that you choose us for your floral decor and gift needs.
Hosting a holiday party this year looks a lot different than in past years. There won't be any large events. Instead, we know this year is about keeping it small and within our direct families. However, that does not mean you can't make it a festive event during the holidays and, instead, create a low-key party with direct family and close friends. Turn these festivities into a holiday party with decor, appetizers, music, and games. To enhance the holiday ambiance, consider adding some custom floral designs from our Tucson flower shop, including floral displays for Christmas and New Year's. Our floral design team can create a custom holiday centerpiece for either holiday or develop one that works across both celebrations. We offer numerous price ranges for these custom centerpiece designs for Christmas and New Year's, including $75, $150, $200, and $250. When we create a custom centerpiece for a holiday party, we work with you directly on what you want. Please call and schedule a time to work with our floral design team. We can work over the phone or a video conference to keep everyone safe but help you stay involved in the floral vision for your holiday party. Plus, our floral design team can make other custom floral designs for you, including bouquets, flower arrangements, wreaths, garlands, and more. You will have a say in the style, color and flower choice, size, and container so we make sure your floral design matches your personal holiday party style.  No matter what format, theme, or size you want, we focus on using the freshest seasonal flowers, greenery, and accents. To offer the best value and pass that on to you, we purchase flowers and vases based on seasonal availability. This provides many options for you, but it also means that we sometimes run out of a certain flower or container! However, we are sure to find you something that works, or you can also consider dropping off specific containers you would like to use. There's still time to work with us on custom holiday floral designs! Contact us today and we can schedule a time to work with you to enhance your low-key holiday party experience.