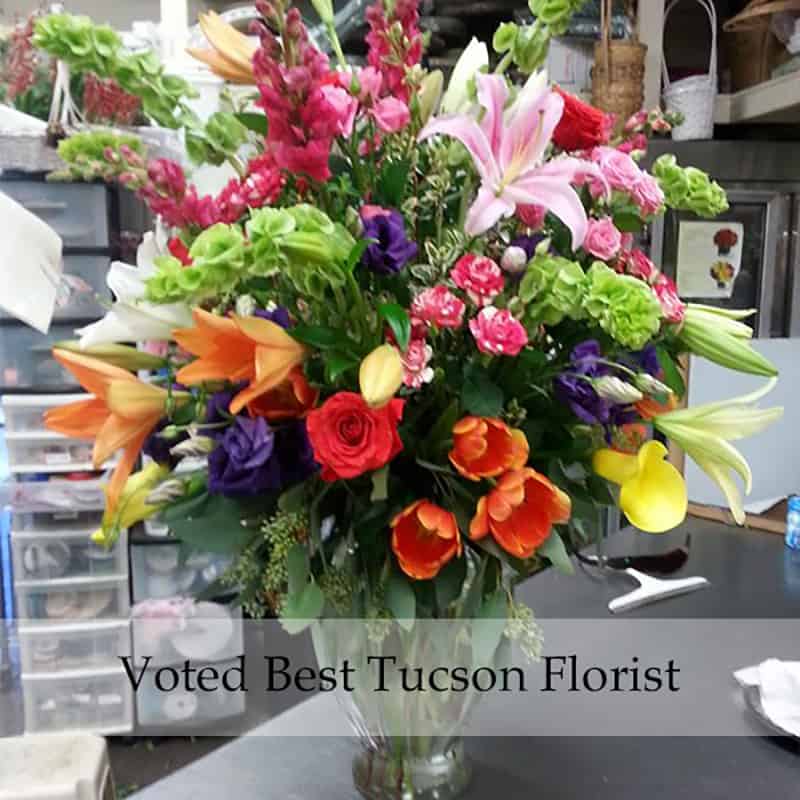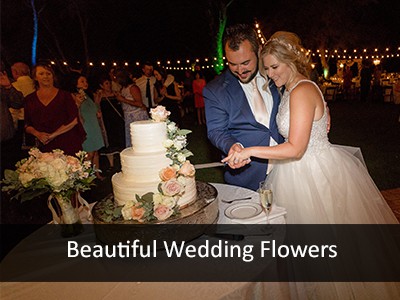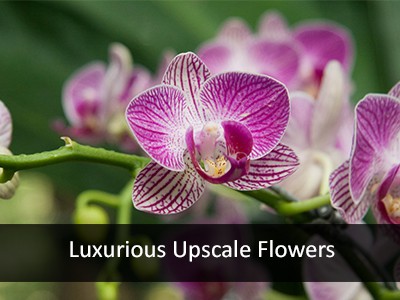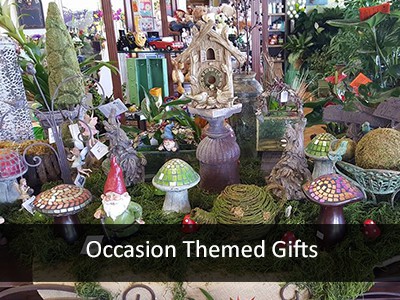 Most Recent Posts
Although Valentine's Day is still a few weeks away on Sunday, February 14th, the doesn't mean you can't start planning and shopping today! Getting your Valentine's Day shopping done early means you can cross another task off your list plus get the first choice on flowers and delivery times. While we have a wide selection of Valentine's Day gifts that we will share over the next few weeks, we wanted to start with a customer favorite and traditional Valentine's Day gift: roses. Your favorite Tucson flower shop can help you wow a loved one with fresh, high-quality roses. We work with premiere rose farms to get the longest lasting roses just for you! Our Valentine's Day roses come in many colors: red, pastel pink, bright pink, lavender, white, yellow, and more. Remember that rose color represent different sentiments. For example, yellow is for friendship while red is for romance. Ask us what is available when you place your order by phone or through our website. We can combine colors so you tell your loved one [...]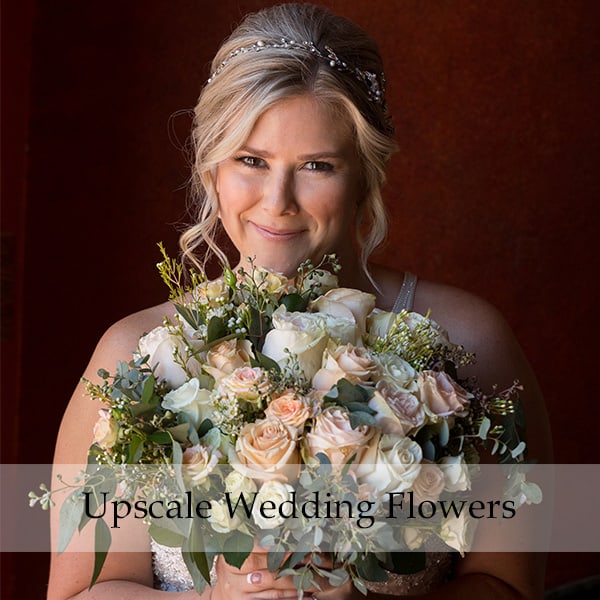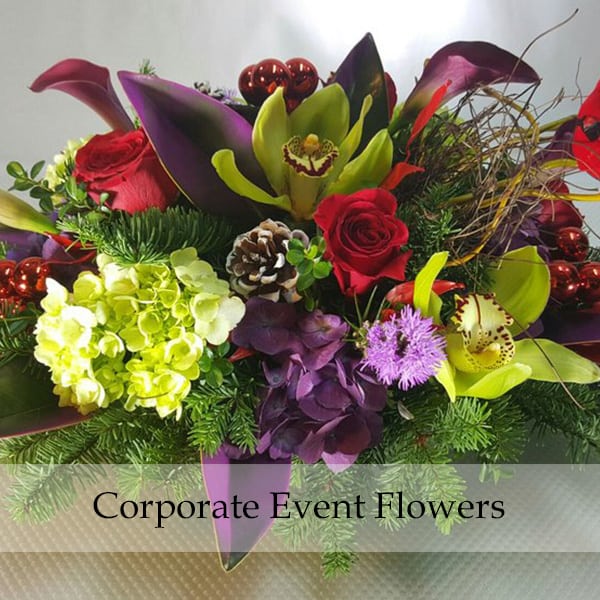 Browse Through All Blog Posts
Although Valentine's Day is still a few weeks away on Sunday, February 14th, the doesn't mean you can't start planning and shopping today! Getting your Valentine's Day shopping done early means you can cross another task off your list plus get the first choice on flowers and delivery times. While we have a wide selection of Valentine's Day gifts that we will share over the next few weeks, we wanted to start with a customer favorite and traditional Valentine's Day gift: roses. Your favorite Tucson flower shop can help you wow a loved one with fresh, high-quality roses. We work with premiere rose farms to get the longest lasting roses just for you! Our Valentine's Day roses come in many colors: red, pastel pink, bright pink, lavender, white, yellow, and more. Remember that rose color represent different sentiments. For example, yellow is for friendship while red is for romance. Ask us what is available when you place your order by phone or through our website. We can combine colors so you tell your loved one that they are a friend and a romantic partner all in one Valentine's Day bouquet. We also offer roses in any number you would like -- from one in a bud vase to multiple dozens. Our collection even has a bouquet with 100 red roses! Imagine the look on your loved one's face if they got something that over the top! We can also combine these roses with other flowers into a stunning look. This could include lilies, carnations, hydrangea, and more. Then, there is the greenery and accents that add color and texture. Finally, we have many types of containers that finish off the roses. There are baskets, glass vases, and artistic vases that are all sure to enhance the look of your Valentine's Day roses. Also ask about these if you have something particular in mind. You may also want to add on balloons, a card, or gift basket to your Valentine's Day order to create something spectacular for your favorite Valentine. Doing so provides a way to get all your Valentine's Day shopping done! Place your order for local Tucson contactless delivery service for your Valentine's Day rose order! This year, Valentine's Day falcon a Sunday so you will want to get your ordering done early so you can get early delivery service. Our roses go fast so place your order today!
Houseplant Appreciation Day is Saturday, January 10th. This is a special day dedicated to the beauty and benefits that nature so generously gives to us. Thanks to plants, our air is cleaner and there is more oxygen. We also have more visual interest with different textures, colors, shapes, and sizes. Some plants even offer us flowers for more stunning impact. Since we all seem to be stuck in our houses for a longer period of time, we could all use some more of the outdoors surrounding us in our living rooms, home offices, and more. Whether we celebrate Houseplant Appreciation Day for ourselves or we include others by gifting them with a plant, Mayfield has you covered with a wide selection of plants to enjoy. We are proud to say that our Tucson flower shop has the best selection of plants in the surrounding area. It's one of the many reasons we have been voted Best Tucson Florist. We feature a wide range of plants, including flowering plants, green plants, tropical and exotic plants, and high desert succulent plants. Our climate makes it possible to offer a diverse range of plants that you and your recipients can showcase in your home or office for months and years to come. Just to give you a sample of what our Tucson flower shop and florist website have available, we have succulent gardens, ficus bushes, decorative ferns, money trees, and other green options. Among our flowering plants, there are bromeliads, azaleas, and orchids.  Many of these are also combined into dish or basket gardens. Our always-changing selection means it is a good idea to call and check on what's available. Our focus is offering seasonal plants to provide the freshest options possible. Along with our plants, we feature many types of containers to complement your decor. This includes baskets, concrete-style containers, tubs, and more. When you are ready to order plants for Houseplant Appreciation Day or any other day, you can call or visit our website. We offer same-day delivery throughout Tucson for special occasions like birthdays and anniversaries. Plants also are a thoughtful gesture in sympathy or as a just-because gift. All deliveries are contactless to ensure your health and safety as well as that of any recipient you have gifted with one of our plants.
2021 has arrived and with it is the hope that things can turn a corner for the better -- from our health to the economy. A new year always provides an opportunity to make some changes and improvements. Even though it may not seem like the ability to create change is possible due to the present circumstances, there is always something that you can do. This is the time to make some resolutions about what you would like to accomplish this year. Maybe it's about improving your health and lifestyle choices, learning something new, adding a hobby, or spending more time enjoying life. All of these resolutions and more are possible whether you are stuck at home or can go out. At your favorite Tucson flower shop, we also think it's a good time to add more flowers to your life and others. First, a new year is also a good time to freshen up your decor, especially since all the holiday decorations have come down and the house most likely looks so bare! Now, you can add in some crisp winter white florals or bright and bold flowers, including the appearance of spring flowers like tulips and more. Second, it's a good time of year to also start out being more thoughtful by remembering all those January birthdays, anniversaries, and other special occasions, helping those around you feel more loved. We have many sizes of bouquets and flower arrangements to celebrate each one of these important occasions. Our Tucson flower shop and website is ready to offer you many ways to enjoy flowers: Our Signature Collection includes some of our most popular floral designs, including those that set us apart from other floral retailers in Tucson. We have a luxury flower line that offers you premium bouquets and arrangements with numerous flowers and high-end, luxury containers. Our floral options also include various collections for special occasions like birthdays and love and romance. Our floral designers can also custom create bouquets and arrangements just for you. Call us to find out how to set up a time to speak to our floral design team. We are already getting ready for Valentine's Day, so be ready to see even more special ways you can use and send flowers to express emotions and lift spirits. Thank you for your continued support! As a Tucson small business, we treasure all of our customers and appreciate that you choose us for your floral decor and gift needs.
Hosting a holiday party this year looks a lot different than in past years. There won't be any large events. Instead, we know this year is about keeping it small and within our direct families. However, that does not mean you can't make it a festive event during the holidays and, instead, create a low-key party with direct family and close friends. Turn these festivities into a holiday party with decor, appetizers, music, and games. To enhance the holiday ambiance, consider adding some custom floral designs from our Tucson flower shop, including floral displays for Christmas and New Year's. Our floral design team can create a custom holiday centerpiece for either holiday or develop one that works across both celebrations. We offer numerous price ranges for these custom centerpiece designs for Christmas and New Year's, including $75, $150, $200, and $250. When we create a custom centerpiece for a holiday party, we work with you directly on what you want. Please call and schedule a time to work with our floral design team. We can work over the phone or a video conference to keep everyone safe but help you stay involved in the floral vision for your holiday party. Plus, our floral design team can make other custom floral designs for you, including bouquets, flower arrangements, wreaths, garlands, and more. You will have a say in the style, color and flower choice, size, and container so we make sure your floral design matches your personal holiday party style.  No matter what format, theme, or size you want, we focus on using the freshest seasonal flowers, greenery, and accents. To offer the best value and pass that on to you, we purchase flowers and vases based on seasonal availability. This provides many options for you, but it also means that we sometimes run out of a certain flower or container! However, we are sure to find you something that works, or you can also consider dropping off specific containers you would like to use. There's still time to work with us on custom holiday floral designs! Contact us today and we can schedule a time to work with you to enhance your low-key holiday party experience.
You are probably still working on crossing off those items on your holiday gift list. It's been a tough year, and you are thinking of ways to make the gifts extra special this year. Depending on who is on your list, you have many options to choose from and safely order and deliver thanks to your favorite Tucson flower shop and website. We've got something for every recipient on your holiday list who will be impressed with the selection of festive flowers, plants, decor, and more. Here are some holiday gift ideas: Wreaths and Garlands From fresh evergreen options to silk and artificial versions, you can choose from a wide range of wreaths and garlands. These make great holiday gifts because they help your recipient decorate their own homes with festive accents. Wreaths and garlands are also versatile that many of those on your list will appreciate -- from friends and family to clients and service personnel. There are also many styles to choose from, including rustic versions with burlap and pinecones as well as those traditional looks with red ribbons and shiny baubles. Tabletop Trees Another beautiful gift option is a fully-decorated tabletop tree, again with many styles and designs for the holidays. These breathtaking miniature Christmas trees are perfect for loved ones and special clients on your list. Holiday Centerpieces, Bouquets, and Poinsettias Everyone on your holiday gift list will be impressed when they receive a fresh or silk holiday centerpiece to grace the Christmas dinner table. If you don't opt for a larger floral design like a centerpiece, you can also send fresh seasonal bouquet or a poinsettia plant to show your appreciation of these recipients. There are different floral designs to match your recipients' personal preferences. Even custom holiday floral services are available to get something unique for each recipient. Also, poinsettias are a beautiful symbol of Christmas that makes an ideal gift for so many. This long-lasting plant can provide months of smiles for your recipients, even blooming again with very little maintenance.  Gift Baskets We also offer numerous gourmet and fresh fruit gift baskets that are ideal for giving during the holidays, providing lots of delicious treats your recipient can enjoy throughout the season. Choose from different sizes and themes to match these scrumptious gifts to your recipients. Order Today! We offer local Tucson delivery, using contactless service to keep everyone safe and secure! Order by phone or online.
Poinsettia Day is just days away on Saturday, December 12th. Each year, this special day is held on December 12th as a way to recognize the incredible beauty in nature. In 2002, Poinsettia Day become a nationally recognized special day that offers another way to celebrate the holiday season.  Every year, it also provides a good reason to get into the giving spirit of the season and gift those around you with a beautiful poinsettia plant in red, white, or one of the other many varieties that are available. You may not realize that there are actually more than 100 different varieties of the poinsettia plant. However, the red poinsettia became popular in its association with Christmas and its use for producing a natural red dye. The white poinsettia is another variety that we have in our Tucson flower shop and one that is often requested by our customers during the holiday season. Of course, you can also enjoy poinsettias as part of a garden basket arrangement that offers other Christmas plants and seasonal green plants that enhance the seasonal celebrations.  If you would like to order poinsettias from our Tucson flower shop, please call or use our website. We offer contactless delivery throughout the Tucson area. Besides decorating your home with poinsettia plants and gifting them to friends, neighbors, colleagues, teachers, and service personnel, there are other ways to celebrate Poinsettia Day. Some of our local botanical gardens may be offering a way to enjoy seasonal plants and the season as well as drive through Christmas events that the entire family can enjoy. Other options include getting crafty on your own or getting your kids to join in on creating some poinsettia artwork. You can use different materials or order some materials from a local craft store. Whether you make poinsettia ornaments or wall art or create poinsettia pillow covers with fabric paint, any craft project is a perfect way to celebrate Poinsettia Day while also enhancing your Christmas decor. You might even make some items to give as gifts. Don't forget that you can even create some beverages or food inspired by the poinsettia. Think Poinsettia Punch with cranberry juice and whatever add-ins that make it an adult drink or a fun drink for everyone. You can also decorate sugar cookies to look like poinsettia plants. There are so many fun ways to get involved with Poinsettia Day. Now that more of us are at home, there's time to focus on these types of activities to make the most of the holiday season!
The answer to that question is when you decorate with the assistance of your favorite Tucson florist, Mayfield Florist, of course! If you haven't started your holiday decorating, now is the time, and we are here to help!  Our Christmas collection, available in our Tucson flower shop and through our website, offers something for everyone, with many styles -- from traditional and elegant to rustic and whimsical -- to fit your decorating style for the holidays. Not sure where to start to transform your home into a holiday wonderland. Here are some Christmas decorating ideas. Let's start on the outside. Whether you are welcoming a few family members or adding to the festive mood of the neighborhood, you could add a fresh evergreen wreath to the front door and some garlands on any outside railings. Of course, you could also carry both of these inside your home, too! Poinsettia plants in red, white, or a combination of colors are also good for the porch or front entry way.  As you enter the home, your foyer can become another festive welcoming point with more poinsettias or a Christmas bouquet in red, white, and green. Another option is to add a smaller centerpiece like our Thomas Kincade centerpiece with a keepsake holiday building to re-us during future holidays. It even has window that light up so evening visitors will be enthralled by the cozy Christmas scene it offers. Think about other socially focused rooms that could benefit from holiday florals and Christmas plants, such as the family room, gathering room, and kitchen. If you are expecting guests, add some Christmas roses or a cube vase display to their guest room to carry the spirit of Christmas throughout your home. You might even consider giving your guests a flower arrangement that features a keepsake container like our whimsical snowman vase. Then, there is the all-important Christmas centerpiece. We have formal centerpieces in footed bowls as well as traditional holiday centerpieces with taper or pillar candles. There are also rustic centerpieces in wooden boxes or baskets that fit a more casual decorating style. Remember, your holiday decor doesn't have to match all the way through your home, inside and out. This type of decorating gives you the opportunity to theme each room for added visual enjoyment for your family and visitors. We offer curbside pickup and contactless delivery for your convenience. Let us know when you place your holiday order. Thank you for shopping with a local Tucson small business! We appreciate each one of you!
Small businesses are the heart of our economy here in Tucson and across the country. As a small business, we started because we liked the idea of providing unique items, personal service, and a special shopping experience. We are so grateful that so many people here in Tucson shop with us throughout the year and continued to do so after the pandemic started. Although we have not reopened to customers to come into our Tucson location, we are still selling flowers, plants, and curated gifts. Even if our stores are closed, you can still order online for local Tucson delivery with contactless service. There are many ways to support small businesses like ours this holiday season. You can enjoy special holiday deals, starting with Black Friday on November 27th, Small Business Saturday on November 28th, and Cyber Monday on November 30th. Although we will miss hosting holiday open houses this year, you will be able to see all of our holiday deals on our website. We will be showcasing our holiday collection after the Thanksgiving celebration. We want everyone to first enjoy this special time with family and make important memories. When it has passed, then we will be here to offer you great value.  Our website has easy navigation and many ways to shop for holiday decor and holiday gifts for everyone on your list. There will be a holiday collection. You can also search under categories for plants and gifts as well as by price range and delivery area. It's a quick and secure ordering service that will help us expedite your holiday orders and gift deliveries (same day and express delivery options are available). Our floral design team has had a lot of time to put together a beautiful collection of holiday items, including wreaths, garlands, table top Christmas trees, centerpieces, bouquets, and flower arrangements. There are also seasonal plants, succulents, and other gifts like bountiful gift baskets and fresh fruit baskets. Enjoy your Thanksgiving! We are so grateful for all of you!
Thanksgiving arrives on Thursday, November 26th. Are you ready to host a family event or attend another event? Do you want to send out special floral gifts to clients, customers, teachers, service personnel, and others? If you aren't, we're here to help you whether it's from our Tucson flower shop or through our website. We offer safe in-store shopping and pickup or contactless local delivery throughout Tucson. Our Tucson flower website offers a Thanksgiving collection that features bouquets, cube vase arrangements, centerpieces, and flower arrangements. These floral displays include a wide range of colors, styles, sizes, and prices. You can also custom order Thanksgiving flowers. Thanksgiving centerpieces make great gifts for the host as well as work as a quick and effective way to decorate the dining table or the buffet table. We offer centerpieces that include fall accents like wheat, twigs, and leaves. Some showcase a certain look like rustic, casual, modern, traditional, and more. You can add candles or order a centerpiece with a pillar candle and hurricane vase as a focal point. Other floral choices include arrangements for the foyer, family room, den, and guest rooms. You can also add a fall wreath and garland for your front door and fireplace. Even for your Thanksgiving table, you could consider smaller vase arrangements to accompany each place card that guests can enjoy as a special take-home gift.  All of these floral options also make great gifts to send if you can't make the celebration this year or that you can send to those you want to show your thanks to for their support this year. We, too, at Mayfield Florist are so grateful for all of you. Your support throughout 2020 is so appreciated. It's been a tough year for everyone, but we've stuck together and worked as a community to keep each other going. Enjoy your Thanksgiving here in Tucson. We look forward to seeing you in-person during the holidays or helping you do all your gift shopping. We're excited to share our holiday collection with you in the coming days! While we will be closed during Thanksgiving and after, you can still order online and get all your floral and plant gifts from us!
Thanksgiving is just a few weeks away, so it's time to start planning the feast or how you can show gratitude to the Thanksgiving host who invited you over for this special celebration that kicks off the holiday season. Here, in Tucson, Thanksgiving may look different than previous years due to health concerns. Gatherings for Turkey Day may be smaller and there may not be parades and some of the public events we typically enjoy. But, we can still get together with close family and friends to reflect on what we are most grateful for during this challenging year. It is the time to appreciate our health, those around us, and what we do have. After all, Thanksgiving was a holiday that began when the pilgrims were struggling to survive and were helped by those native to the country. There was a bountiful harvest that showed there was enough for all. We can focus on that same idea this Thanksgiving, knowing that we have more than enough to eat while also enjoying the company of our loved ones. Our Tucson flower and gift shop is ready to serve you with special gifts for Thanksgiving that reflect that bountiful offering. This includes some sumptuous gift baskets filled with gourmet food, snack and junk food, fresh fruit, or a combination of different delicious treats. These gift baskets make a thoughtful gift for the Thanksgiving host for all their hard work and efforts to make a beautiful Thanksgiving meal. We have different sizes of fruit baskets filled with seasonal items as well as many other sweet and savory products. The various gift basket sizes make it easy to find one that fits the size of your Thanksgiving celebration as well as your budget. You can also let us know what you have in mind in case you are looking for something specific. We may be able to accommodate your special requests, depending on what's available when you place your Thanksgiving gift basket order. Of course, we also have floral centerpieces and fall bouquets to decorate for Thanksgiving! Order today by phone, at our Tucson flower shop, or through our floral website. Please place your order for Thanksgiving as soon as possible during this very busy season. We also offer local pickup at our flower shop as well as local contactless delivery throughout the Tucson area.