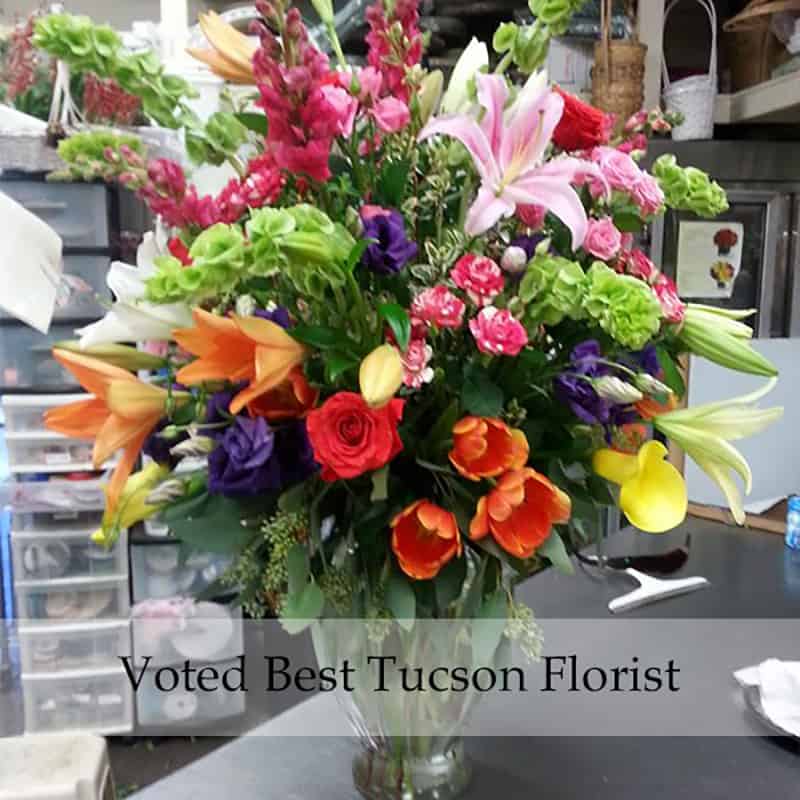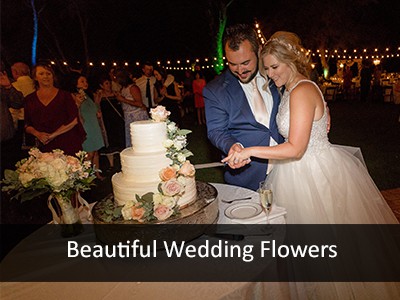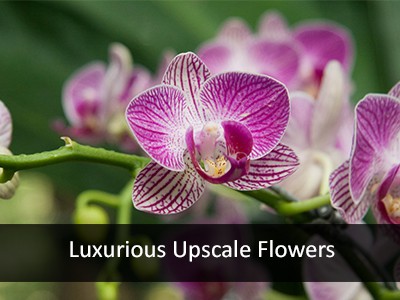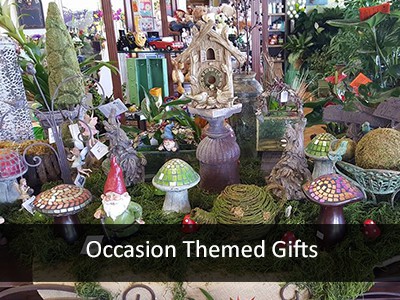 Most Recent Posts
October 24th is Make a Difference Day. This national special occasion day that was created to bring awareness to the value of actively doing things that can make even a small difference in someone's lives, a group of people, or an entire society -- maybe even the world! With the recent world events, there have been so many people that have become more aware and active about what they might be able to do to make a real difference for you, your kids, your community, and more. All of us at your favorite Tucson flower shop appreciate what others do to make a difference. We've certainly experienced ourselves over the year -- from fundraiser contributions to store support during the COVID-19 crisis. For that, we appreciate what you are all doing and are also here to help you celebrate those in your own lives making a difference. Here are some gift ideas for Make a Difference Day here in Tucson: Roses Send a bouquet of beautiful roses, such as multicolor roses or fall-hued roses. It's [...]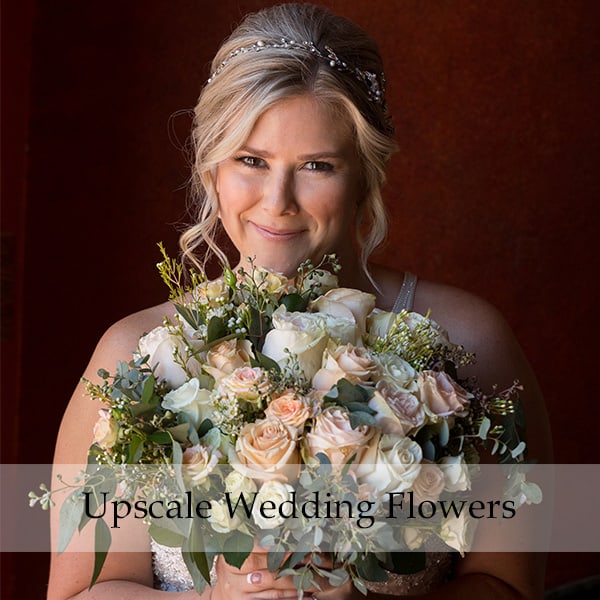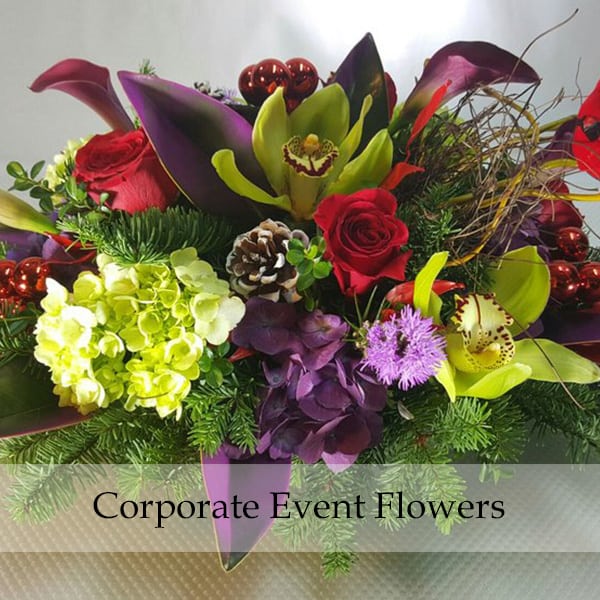 Browse Through All Blog Posts
October 24th is Make a Difference Day. This national special occasion day that was created to bring awareness to the value of actively doing things that can make even a small difference in someone's lives, a group of people, or an entire society -- maybe even the world! With the recent world events, there have been so many people that have become more aware and active about what they might be able to do to make a real difference for you, your kids, your community, and more. All of us at your favorite Tucson flower shop appreciate what others do to make a difference. We've certainly experienced ourselves over the year -- from fundraiser contributions to store support during the COVID-19 crisis. For that, we appreciate what you are all doing and are also here to help you celebrate those in your own lives making a difference. Here are some gift ideas for Make a Difference Day here in Tucson: Roses Send a bouquet of beautiful roses, such as multicolor roses or fall-hued roses. It's a beautiful way to express your thanks and appreciation for everything done by others.  Fall Flowers Beyond roses, there are numerous other fall floral selections to choose from that offer a bright and cheerful way to show your appreciation. We have a wide range of floral design styles, sizes, and prices to choose from. You can also order a custom flower arrangement by working with our floral design team. Call us now and schedule your in-store or phone appointment with our Tucson flower shop. Plants and Orchids Whether it is a plant garden or succulent garden or it's a stunning orchid in a brilliant color, this is a long-lasting way to show your thanks to someone who has made a difference. We have a wide selection of green plants, blooming plants, and more so you can pick something out that matches your recipient's preferences. Gift Baskets We offer sweet treats, healthy alternatives, and gourmet goodies as part of our range of gift baskets. These are delicious and large ways to send praise to those you admire. Let us know what you are looking for and we can see if it's possible to customize it for you.
Everyone appreciates receiving a gift due to the thoughtful nature that someone would want to buy you something. However, that appreciation is elevated when that gift shows that the giver understands your likes and preferences. They care about those details and want to show you that they know you and appreciate those things unique to you. You can do that for someone over the course of the next week or so because there are some special occasion days coming up here in Tucson and across the country. Now, more than ever, those special days deserve attention because it can help cheer someone up and provide a positive message during a year that has been anything but. First, there is Boss's Week from October 12th through October 16th, with Boss's Day on October 16th. There is also the Sweetest Day on October 17th, which is a day to do something sweet and thoughtful for anyone and everyone in your life. Your favorite Tucson flower and gift shop is here with great gift ideas to treat your boss and loved ones with gifts that match their preferences. Flowers For All We have flowers in every color under the sun as well as can address flower preferences and even floral design styles that you know will match your recipient's home or office. You can choose from compact cube vase arrangements to oversized fall floral designs replete with fall leaves and accents. There are pastel designs, modern floral arrangements in sleek boxes, and even garden style and rustic options. If you want to take your floral gift to the next level, arrange to work with our floral design team on a custom floral display. Don't assume this is out of your price range. We price our custom service according to your budget. Tell us what you want to spend and provide some details around color and flowers, and our amazing floral designers will do the rest. Fresh Green and Blooming Plants We realize not everyone may want flowers. That's why we have an extensive collection of indoor green plants, blooming plants, exotic plants like orchids, and succulents and cacti. These come in a range of containers designed to suit any decor. Plus, these are long-lasting gifts that keep you top of mind with your recipient. Gift Baskets Our favorite gifts are the scrumptious gift baskets filled with fresh fruit and curated goodies like savory and sweet treats. Choose from many sizes to wow your boss and please your loved ones. Order today by phone, in our Tucson flower shop, or through our website for local contactless delivery throughout the Tucson area.
All of us have most likely been touched in some way by breast cancer whether it be a friend, family member, colleague, neighbor or acquaintance. It's a cause that feels personal and one each of us can get involved in to provide support and create awareness so that more research can be done to beat this disease. We can also help ensure more people get treated earlier and have our emotional and physical support as they fight breast cancer. While we should do so all year long, October has been set aside as a month to bring awareness to breast cancer rand do more to make a real difference. In the past, we have held many walks, runs, and other events in October here in Tucson for Breast Cancer Awareness Month. However, 2020 has caused us to change our plans, with many events cancelled while others have gone virtual. There are still ways to make the most of this cause: Use your social media profiles as a platform to raise awareness and lend support. Volunteer or donate to an organization that supports breast cancer patients and/or research. Get a mammogram and take care of yourself. Remind the other women in your life to do the same. Do something that helps a loved one who may be battling breast cancer by driving them to chemo or something else that provides assistance while they fight this disease. It's also an opportune time to send some flowers to someone you know who is battling or won the fig ht against breast cancer. Your favorite Tucson flower shop has numerous pink-themed bouquets, flower arrangements, and blooming plants to choose from. There are pink floral designs with ross, carnations, lilies, orchids, hydrangea, and more combined in different styles, such as traditional, rustic, formal, and modern. You can also choose from different sizes and containers like baskets, vases, crates, and ceramic holders. Other options include a custom floral design in pink from our floral design team. Don't forget that there are also pink blooming plants, balloons, and more all of which are thoughtful ways to show you are thinking pink. You can order by phone, in our Tucson flower shop, or through our website for local Tucson contactless delivery or pickup at our Tucson florist location. Order today to make the most out of Breast Cancer Awareness Month!
Now that Fall officially arrived on September 22nd, there is so much to be excited about. We can't wait to visit the pumpkin patches and enjoy fall festivities with friends and family. And, we are so happy to welcome you into our Tucson flower shop to get all of your fall decor and fall gifts. Here are some of the fall trends we are incorporating in this year's fall collection. New Colors We all love the rich colors of fall, including burgundy, burnt orange, brown, and more. However, a fall trend this year is to consider mixing it up by adding a punch of color like pink or purple that you would see more during other seasons. For example, our Fall Brights Bouquet showcases how well these colors blend with traditional autumn hues. Or, our Tucson Petite Sunset gives you a glamorous sequined container filled with bright and bold colors that offer something a little bit unexpected for your fall decor. Sunflowers and Pumpkins Even with some new fall trends, traditional fall motifs are still popular here in Tucson. This includes pumpkin accents and keepsake pumpkin containers. Sunflowers also continue to be in-demand as a beautiful way to transition from the summer to fall season.  Choose from a bowl full of sunflowers or go for something truly unique like our Sunflower Topiary. Fall Plants And, it's not just fall flowers that we get excited about. There are many fall plants that also offer a beautiful way to decorate your home for the season or that serve as thoughtful gifts for all types of occasions and celebrations. For example, a bright yellow chrysanthemum plant with wheat and birch accents looks great on a patio, balcony, porch, or foyer table.  Place your fall order today in our Tucson flower shop, by phone, or through our website. We have more fall flowers, plants, and gifts available as well so come check them out! You can pick up your order at our Tucson florist location or at the curb. We also offer contactless delivery if you prefer that delivery method.
The third week of September has been designated as National Indoor Plant Week. Each year, we recognize and create awareness about the benefits of green plants, including their ability to purify the air and provide a healthier environment. At our Tucson flower shop and garden center, we are celebrating National Indoor Plant Week by providing the best quality and selection of plants available. Our plant collection has something for everyone and for every occasion, including decor for your home, office, and/or home office. You can also consider sending a plant as a gift to celebrate the week or because it's a loved one's birthday. Plants also make great gifts for client or colleague thank you gifts, anniversary gifts, teacher gifts, and even new neighbor gifts. Here are some of the green indoor plants we have available: Cactus and succulents  Peace lily plant Dieffenbachia Split leaf philodendron Jade plant Lemon leaf dracanea Sago palm Be sure to stop by our Tucson flower shop or call us to see what's available when you place your order. We are always getting in new plants and are happy to tell you what's in stock or what may be coming in shortly. Also, we have flowering plants as well as orchid and exotic plants, dish gardens, and dish baskets to choose from. All of our plants are of the highest quality so that you or your recipient can enjoy them for weeks and months to come. We are also proud of our large variety of interesting containers that add to the ambiance your green or blooming plant provides in a home or office setting.  Order online, by phone, or in our Tucson flower shop. You are welcome to pick-up your plant order here in our store or at the curb. We also continue to offer contactless delivery for the Tucson area, too, to keep everyone safe during these uncertain times.
Whether your son or daughter is leaving home for college for the first time or for their second, third, or fourth year, it's important to let them know you are thinking of them. Although this year has been somewhat different with many starting college in an online format, many others are starting to check into dorms and campus life again. Here are some ways to make your college student feel like home is always there: Care Box At one time, you couldn't get your teenager to go get the mail. But, now, they most likely check each day for something from home. Send them a care box with some items they love, including some sweet treats and munchies for their dorm room. Flowers and Plants Flowers and plants make a nice gift that will brighten their dorm room or apartment. Your favorite Tucson flower shop can help with petite-sized options that fit smaller quarters like a dorm desk or bookcase. A plant is also nice to send because it lasts a long time with little maintenance and makes the dorm room a little bit healthier!  FaceTime Schedule regular calls or check-in with your college student via FaceTime or video conference service like Zoom. Of course, you can also send them a text, too, but seeing each other on camera sometimes helps with the home sickness. Weekend Visit Plan a weekend at your student's university. Many feature Parent Weekends. Or, you can plan your own to spend time with your student and let them know they are missed. Bring some homemade food that they can reheat or some other goodies. Order Today! Your Tucson flower shop is here to help. We can deliver flowers, plants, balloons, and gift baskets to your student so they know you are always thinking about them. You can order in-person, by phone, or through our website today!
Your grandparents love attention, but it's been challenging the last six months to be able to show them that attention due to the shelter in place mandate and the delicate condition that may put them at risk during the pandemic. While many grandparents are learning to FaceTime and use Zoom, others may feel lonely and miss seeing you. One way to let them know you are thinking of them is coming up on September 13th. This is Grandparents Day, which is the perfect excuse to send flowers and gifts from your favorite Tucson flower shop. Here are some gift ideas to consider for Grandparents Day that can be delivered through our contactless local delivery service or you can do curbside pickup at our Tucson flower shop if you plan on delivering the gift yourself: Our Fresh Flower collection has some amazing floral design options in various sizes, colors, styles, and price points. There is every color under the sun available to choose from. We especially love all the sunflowers that are still available If you can't find what you want, you can also work with our floral design team on a custom flower arrangement.  If your grandparents love to work in the garden, they will be sure to love the gift of a green plant, dish or basket garden, hanging basket, orchid or even a succulent garden. We also have some delicious gift baskets full of goodies and gourmet food. You can also choose from our fresh fruit baskets that offer a mix of seasonal fruit that has the good health of your grandparents in mind! Ask us about our other gift options, including greeting and gift cards as well as balloons. We also have seasonal gift items available in our Tucson flower shop. Order today in our flower shop here in Tucson. Or, you can call us or use our online order form found on our website.
COVID-19 has changed many parts of our lives, including weddings. Now that weddings are starting to happen again, it's time to start planning for these lifetime memory moments. According to the Centers for Disease Control (CDC) and Prevention, group gatherings are restricted to less than 50 persons. Federal guidelines suggest that these gatherings should include no more than 10. That means a wedding in Tucson may look quite different than how they had been hosted. Now, there are more intimate wedding settings in churches, backyards, and outdoor settings. Others can participate virtually by watching a livestream or recorded version later on. There are so many things to now think about that may not have been part of weddings previously. This includes taking extra precautions like adding contactless faucets, sanitation stations, and cleaning and sanitizing everything related to what a vendor offers for the wedding. Vendors are now adding gloves and masks as well as preparing any employee to adhere to these standards while on-site at the wedding venues.  There are also changes to catering and wedding menu options. Everything has to consider these new safety precautions. The movement is now away from buffet and family-style options to entree options and served food versus anything passed or offered on a table. Wedding formats for the ceremony and reception also must consider the social distancing rules. This will also change how wedding flowers are designed and arranged. As favorite florists in Tucson, we are wedding flower specialists experienced with all types of weddings, including these small and intimate outdoor weddings. Some of the examples we've seen and help with include creating a circular or half-moon format for the wedding ceremony that accommodates the need to spread guests out more. For these wedding ceremonies, we are prepared to help showcase wedding flowers in a way that continues to enhance the overall wedding experience.  What we see with our wedding planning assistance is more personalized wedding experiences that are even more about the bride and groom on their special day. We are here to help you navigate these new wedding formats. Check out our wedding flower website and contact us today and start planning your wedding today. We help with all wedding flowers and floral designs. Volume 0%
It's been a tough few months for many people, which is why it's even more important to support each other and keep our connections strong. What we can do for our friends and family can help stop loneliness and make people loved. It's one of the best things we can do because it also feels good to know that we are helping others. As August closes, there are still some special days to celebrate, including Senior Citizen's Day on August 21st, Kiss and Make Up Day on August 25th, and Just Because Day on August 27th. Our Tucson flower shop is here to help you make someone's day on one of these special days! We have so many floral options designed to put a smile on your recipient's face -- from friends and family to neighbors to colleagues and clients. Not only do the flowers transmit emotions and cheerful messages, but your recipient is happy that you were thoughtful enough to send something special to them. Here are some floral gift ideas from our Tucson flower shop and website: Send fresh roses in a range of colors that express your love and gratitude for your recipient. Go with a romantic gift of red roses to kiss and make up. Summer flowers like sunflowers bring huge smiles. Our cube vase arrangements are petite and make it easy to send out a few floral gifts to commemorate these special days in August. Go bold with a large flower arrangement that offers multiple premium flowers. Consider a blooming plant basket or orchid, which can last for a long time. You can pick up your floral gift in our Tucson flower shop or curbside. We also offer contactless delivery for the health and safety of everyone, including your recipient. Order today!
Nothing should stand in the way of romance, but often our busy lives and schedules do. Even worse this year, some of the romantic things we might have planned for Romance Awareness Month may not be possible due to the restrictions on travel and activities. That doesn't mean romance is in quarantine. Here are some ideas to add romance throughout the month of August and beyond: Have a picnic in your back yard or nearby park. Do breakfast in bed or dinner in bed with a movie. Create your own gourmet, candle-lit dinner at home by cooking or ordering delivery from your favorite restaurant. Send a loving and romantic text to your partner each day of the month. Make a card that says what you love about your significant other. Go for a walk or bike ride together. Write a poem for your loved one.  Put your technology devices away each afternoon and look for other things to do together like board games. Of course, our favorite idea is to send flowers. You could send a gift of flowers once or pick many days throughout the month of August to send different flower arrangements. You can order from our Tucson flower shop or website, including romantic floral designs in our Anniversary collection. Or, you can or visit our floral designers and request a custom bouquet or custom flower arrangement for your special someone. Choose from an array of romantic flowers, including roses, orchids, hydrangea, lilies, and more. Send petite cube arrangements or go big with an over-the-top floral display with 100+ roses. Also,  consider sending a plant gift if your loved one enjoys gardening. We've also got balloon bouquets, greeting cards, and special gifts like fruit baskets and gourmet food baskets, which would be perfect for that picnic you might be planning. Place your order today in-person, by phone, or on our website for curbside pickup or contactless delivery throughout the Tucson area.