Mayfield Florist
Tucson's Flower Shop For Gifts to Treat Your Boss
Our flower shop in Tucson, Mayfield Florist focuses on service, value, quality, and variety. We have two flower shops in the greater Tucson, Arizona area that offer you unique floral designs for gifts, decor, events, and weddings. Our flower shops and online flower shop also provide a wide range of gifts for all types of special events and occasions to send throughout Tucson or across the country.
One of these upcoming gift occasions is Boss's Day on October 16th. This is a time to show your appreciation to your employer or client who has given you the opportunity to work for — and learn from — them.  While you may feel under pressure to deliver an exceptional gift, your boss is most likely going to be pleased just by the thoughtful gesture. Plus, our Boss's Day collection of gifts also makes it easy to find something to send a special thanks to your boss.
Here are some gift ideas for your boss to get you started:
Sunflowers
Not every boss may be a flower person. However, it's hard to find anyone that wouldn't smile when they were handed a bouquet full of sunflowers. These large yellow flowers are bright and are like sunshine in a glass.  Our "Madera Canyon Magic"  and "Mayfield's Chevy Pickup Bouquet" both offer a way to send these sunflowers to your boss. Plus, the Chevy Pickup bouquet is two gifts in one with its keepsake ceramic Chevy Pickup.
Plants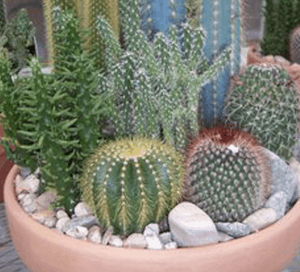 Plants and dish or basket gardens are another good gift for your boss. They are long-lasting and easy to care for, so they can be displayed in your boss's office for months. That way, your boss will always think of you every time they look at this plant or dish garden. We have all types of plants, blooming plants, succulents, and cactus available to customize your Boss's Day gift.
Gift Baskets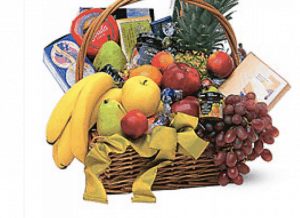 One of the best ways to treat a boss is to give them a gift basket full of delicious treats. We offer a wide range of gift baskets in different sizes with an array of product choices. You can go healthy with seasonal, fresh fruit; go tempting with snacks and junk food; or go gourmet with an elegant selection of chocolates, artisanal cheeses, and more. There is always the hope that the boss might even share a few goodies with you, too!