Mayfield Florist
Local Same Day & Express Flower Delivery
Ever feel like your world has been turned upside down? The past 3 weeks have really felt that way to many of us in the Tucson, Arizona area. Just a few weeks ago, our 4 floral design centers were open to the public for in-store shopping. Now they are temporarily closed to the public, while we do our part to help protect the health of our employees and Tucson area families. At this point, we are still able to accept orders via phone and through our Mayfield Florist Website. Our delivery staff can still provide local same day delivery. We also offer a great no touch delivery option as well. Meaning, customers who prefer that we leave the arrangement on the doorstep can be accommodated. It has been interesting to see that many customers have actually opted for the no touch service. In the event a customer does opt for no touch delivery, we do make an concerted effort to notify them by phone when the delivery has been accomplished.
We have spoken with quite a few customers over the past few weeks. They really seem to long for the day when they could come in and shop at one of our beautiful flower shops. We offer a wide array of occasion themed gifts that have always been very popular. Many enjoyed the opportunity to shop, while they waited for one of our expert designers to custom design a gorgeous fresh flower arrangement for them. We want you to know this. The team at Mayfield Flowers really misses you too! We can't wait for the day when we can welcome you back into our flower shops and greet you with a warm smile and a hug. Ok, so maybe a social distancing knuckle bump, if you are more comfortable with that.
As the cabin fever builds, we encourage you to stay the course. This too shall pass. To help pass the time, we will do our part to provide you with some gorgeous floral design photos to help brighten your day. This week, we want to share some of the beautiful Easter and Spring themed floral designs that would normally be flying off the shelf.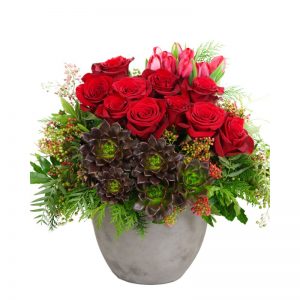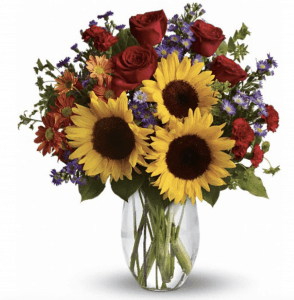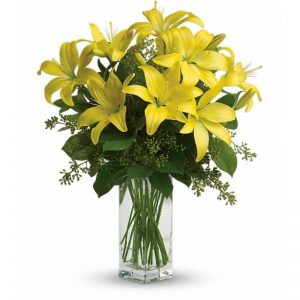 Local Same Day and Express Delivery
Mayfield Florist offers local same day and express flower delivery service. Our local delivery zone is one of the largest of any of the flower shop operating in the Tucson Arizona area. Customers who live and operate within our local delivery zone may choose between same day or express flower delivery service. Our express service is really great. Especially when you need to have flowers delivered by a very specific time of day. Using express delivery, you can get flowers to the intended recipient, generally within four hours of the time you place the order.
Nationwide Same Day Delivery
In addition to local delivery, Mayfield Florist also offers nationwide same day flower delivery. No matter where you need to have flowers delivered, we can get them designed and delivered for you, on the exact date you need them there. Nationwide deliver does come with a small additional fee that covers expenses related to the out of area shipment. Regardless of whether your flower order is for local delivery, express delivery or nationwide same day delivery, every flower arrangement we create is backed by our full 100% customer satisfaction guarantee.