Mayfield Florist
Voted Best Florist In Tucson Arizona
Mayfield Florist has been serving Tucson AZ for nearly 40 years. We operate multiple flower shops in Tucson, Arizona. Our firm was started by Patsy Coleman and is now run by sons Don and Greg. The Mayfield design firm employs an expert team of floral designers. These floral artisans create luxurious, upscale flower arrangements. We use the finest, freshest, highest quality floral products available. Our customers have come to enjoy the fact that they are able to choose from all top favorite flower varieties. Here are some of the wonderful flower varieties we have in-stock this month; Alstromeria, Asiatic Lilies, Dahlia, Daffodils, Ecuadorian Roses, Gerbera Daisies, Holland Tulips and exotic Cymbidium and Dendrobium Orchids.
We try to create really unique floral arrangements and we have arrangements themed after the cities and customers we serve. Check out the arrangements in our luxury and exclusive lines. Our goal is to have a signature floral design for each city that falls within our normal scope of local business. Check out the signature design we have for Tucson. It is pictured in the upper left of this page. We call this one, "Epic Day in Tucson." This arrangement is full of gorgeous seasonal flower varieties. Primary from our Summer collection. We used some beautiful sunflowers, gorgeous flowering hydrangea, roses and other assorted stems as needed to make an artful arrangement. This type of arrangement is perfect as an anniversary gift, for a birthday celebration or send it as a get well gift. We find that people of all ages just love this floral arrangement. It is historically been one of the top selling arrangements for us for a number of years. If you are looking to make a lasting impression, Epic Day in Tucson will accomplish that goal. We guarantee the recipient is going to love it.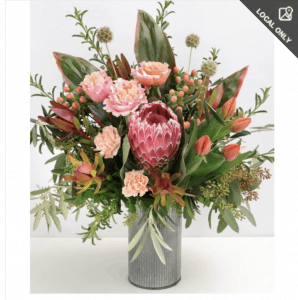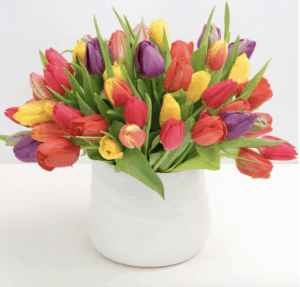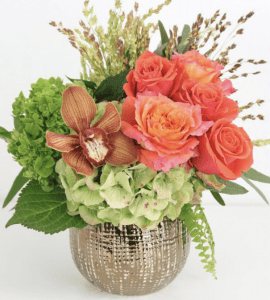 Ecuadorian Rose Collection
We purchase many of the flowers we sell farm-direct. Our Ecuadorian Rose Collection is one great example of that. We buy our roses direct from the farms in Ecuador because those roses are grown in near perfect conditions for rose plants. The roses we buy come from the more mountainous area, where the rose plants enjoy the perfect blend of sunlight, moisture and soil conditions. Buy direct from the growers offers all kinds of advantages for us and for our customers. Farm-direct roses means our customers receive the finest, freshest, highest quality roses available in Tucson.
Ecuadorian roses are simply stunning and known for being some of the most beautiful anywhere in the world. An Ecuadorian rose will generally have a longer stem than most of the domestically grown roses many other flower shop owners purchase. In addition to the longer stems, Ecuadorian roses are known to have larger and generally superior blooms. Because our roses are shipped straight to us from the flower farms, we can guarantee freshness. Fresher roses translate directly to longer vase life for the flower recipient. Every single Ecuadorian rose arrangement we sell is backed by our 100% customer satisfaction guarantee. If for any reason you don't love the rose arrangement we have created for you, we will create and deliver a new arrangement, of equal or greater value, at absolutely no additional charge to you. Your complete satisfaction is our mission.