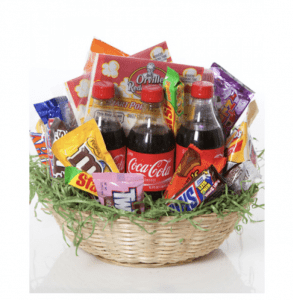 Thanksgiving is just a few weeks away, so it's time to start planning the feast or how you can show gratitude to the Thanksgiving host who invited you over for this special celebration that kicks off the holiday season.
Here, in Tucson, Thanksgiving may look different than previous years due to health concerns. Gatherings for Turkey Day may be smaller and there may not be parades and some of the public events we typically enjoy.
But, we can still get together with close family and friends to reflect on what we are most grateful for during this challenging year. It is the time to appreciate our health, those around us, and what we do have.
After all, Thanksgiving was a holiday that began when the pilgrims were struggling to survive and were helped by those native to the country. There was a bountiful harvest that showed there was enough for all.
We can focus on that same idea this Thanksgiving, knowing that we have more than enough to eat while also enjoying the company of our loved ones.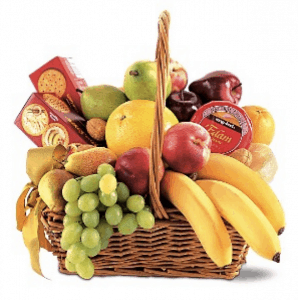 Our Tucson flower and gift shop is ready to serve you with special gifts for Thanksgiving that reflect that bountiful offering. This includes some sumptuous gift baskets filled with gourmet food, snack and junk food, fresh fruit, or a combination of different delicious treats.
These gift baskets make a thoughtful gift for the Thanksgiving host for all their hard work and efforts to make a beautiful Thanksgiving meal. We have different sizes of fruit baskets filled with seasonal items as well as many other sweet and savory products. The various gift basket sizes make it easy to find one that fits the size of your Thanksgiving celebration as well as your budget.
You can also let us know what you have in mind in case you are looking for something specific. We may be able to accommodate your special requests, depending on what's available when you place your Thanksgiving gift basket order.
Of course, we also have floral centerpieces and fall bouquets to decorate for Thanksgiving! Order today by phone, at our Tucson flower shop, or through our floral website. Please place your order for Thanksgiving as soon as possible during this very busy season. We also offer local pickup at our flower shop as well as local contactless delivery throughout the Tucson area.