Although Valentine's Day is still a few weeks away on Sunday, February 14th, the doesn't mean you can't start planning and shopping today! Getting your Valentine's Day shopping done early means you can cross another task off your list plus get the first choice on flowers and delivery times.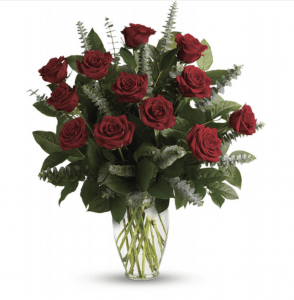 While we have a wide selection of Valentine's Day gifts that we will share over the next few weeks, we wanted to start with a customer favorite and traditional Valentine's Day gift: roses. Your favorite Tucson flower shop can help you wow a loved one with fresh, high-quality roses. We work with premiere rose farms to get the longest lasting roses just for you!
Our Valentine's Day roses come in many colors: red, pastel pink, bright pink, lavender, white, yellow, and more. Remember that rose color represent different sentiments. For example, yellow is for friendship while red is for romance.
Ask us what is available when you place your order by phone or through our website. We can combine colors so you tell your loved one that they are a friend and a romantic partner all in one Valentine's Day bouquet.
We also offer roses in any number you would like — from one in a bud vase to multiple dozens. Our collection even has a bouquet with 100 red roses! Imagine the look on your loved one's face if they got something that over the top!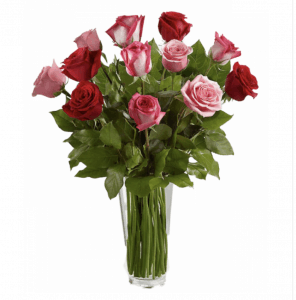 We can also combine these roses with other flowers into a stunning look. This could include lilies, carnations, hydrangea, and more. Then, there is the greenery and accents that add color and texture.
Finally, we have many types of containers that finish off the roses. There are baskets, glass vases, and artistic vases that are all sure to enhance the look of your Valentine's Day roses. Also ask about these if you have something particular in mind.
You may also want to add on balloons, a card, or gift basket to your Valentine's Day order to create something spectacular for your favorite Valentine. Doing so provides a way to get all your Valentine's Day shopping done!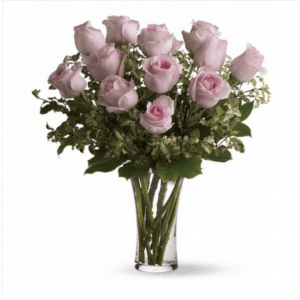 Place your order for local Tucson contactless delivery service for your Valentine's Day rose order! This year, Valentine's Day falcon a Sunday so you will want to get your ordering done early so you can get early delivery service. Our roses go fast so place your order today!