Your admin takes care of you by handling appointments, emails, errands, and more. Now, it's time to show them appreciation and celebrate their hard work and commitment through the ups and downs of the past year.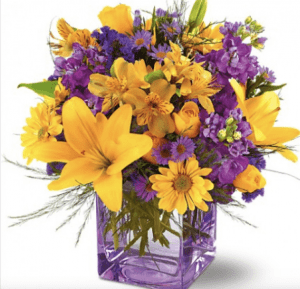 This week is Administrative Professionals Week with Administrative Professionals Day on April 21st. This gives you an opportunity to spotlight and reward them for a job well done throughout an entire week.
You might want to host a luncheon, have a spa day, or provide some paid time off. Gift cards for groceries, meals, and other essentials are also greatly appreciated during these ongoing hard times.
Your favorite Tucson flower shop is also here to help you get the best admin gifts or accompaniments for your other plans for Admin Day or Week. Our Administrative Professionals collection provides floral and plant gifts that add beauty and share messages of appreciation.
These gifts from our Tucson flower shop and website include many cube vase options in different color options, including bold and pastel as well as modern, botanical, or monochromatic. These petite floral arrangements are the perfect add-on gift for your admin and fit so nicely on their desk or within their office space.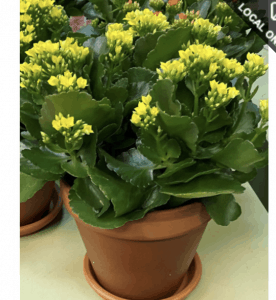 We also have larger flower arrangements, including bold sunflowers as well as those that offer many colorful, seasonal flowers. You can also ask about our custom floral design services. Make an appointment to work with our floral designers on something exclusive for your admin.
Our plant collection includes succulent gardens and logs as well as orchids and orchid gardens, green plants, and more.  These are long-lasting gifts where you can continue to show your appreciation for months to come with just minimal maintenance.
Also, ask us about our balloons, greeting cards, gift baskets, and other gift items when you stop by or call us to place your order.
We offer local same day and express contactless delivery to reach your admin if they continue to work remotely. Or, you can pick up your order at our Tucson flower shop. Just let us know what you would like to do for your admin.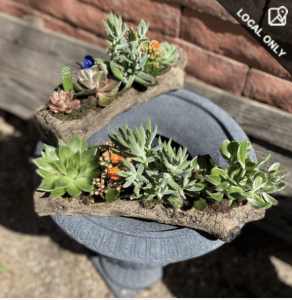 To save precious time, you can place your admin order by phone to our Tucson flower shop or use our easy online ordering form found on our website. Both let you order quickly so you can treat your admin and get back to your business.