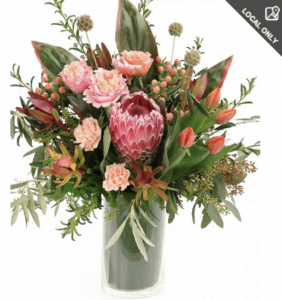 There are many places you can pick up a bouquet of flowers for a last-minute gift or because you think the supermarket will provide a lower price.
In reality, it's still the best idea to visit your local flower shop like ours in Tucson. Instead of flowers that are thrown together into plastic wrap or a vase, you get fresh, seasonal flowers that have been thoughtfully arranged for you.
This provides you with the best value because you get something that is more beautiful and lasts longer. Whether it is for yourself or someone else, you will get more joy out of what we can do for you at our Tucson flower shop than anywhere else.
One of the ways our Tucson florist business stands out is through our
signature floral designs
. These beautiful floral designs have been created by our incredible floral design team. They have been extra busy working on new floral designs many of which we will be sharing throughout the rest of 2021.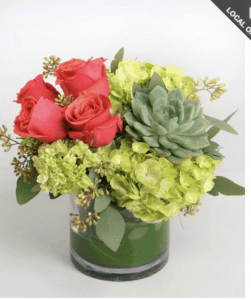 The current collection of signature floral designs includes seasonal flowers from spring and summer, including roses, lilies, hydrangea, and many unique accents and greenery. There are many styles to choose from to match your personal preference or that of your recipient. The collection offers a wide range of sizes, colors, flower choices, and prices.
This collection of signature floral designs includes our "Designer's Choice" bouquets. These semi-custom bouquet options include the latest in floral trends, textures, and colors that our floral designers stay on top of. These bouquets are always unique and designed especially with your loved one in mind, making them a truly special gift for an upcoming occasion.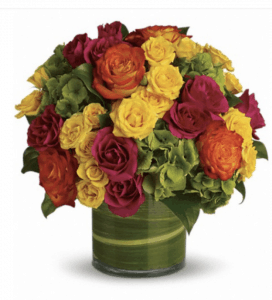 The
Designer Choice option
is considered a premium luxury floral design choice. It is only available in the local Tucson area. Choose from $125, $150, or $175. Our award-winning floral design team creates a luxurious floral arrangement just for you or your recipient based on what you tell them. They then go to work to make that idea come to life with the available fresh flowers we have on hand. That means each signature Designer Choice design will be different and exclusive to you!
Order our signature designs through our website, by phone, or in-person. Be sure to call or visit us for a Designer Choice option so you can be involved in the creation of it! Orders can be delivered through contactless service or you can pick them up at our Tucson flower shop.