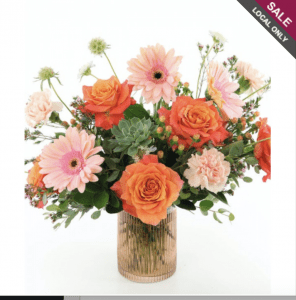 In a couple of weeks, it will be Labor Day again. This year, it falls on September 6th, which is the first Monday of September. While many will view it as the close of summer and time to make the most of a three-day weekend, others are focused on its true meaning.
Labor Day was created to honor the American worker who does so much to contribute to our country's economy and build a better place to live. This includes business owners, freelancers, and workers across all industries. Although it's a day off for many, not every worker gets the day off.  That's why it's important to find other ways to honor these hard-working Americans.
Our Tucson flower shop is here to help you do just that with fresh flowers. There is still time to get a summer floral bouquet from our collection. Gift a bouquet of flowers to each of your workers if you are a business owner along with something personalized like a gift card, balloon, or greeting card.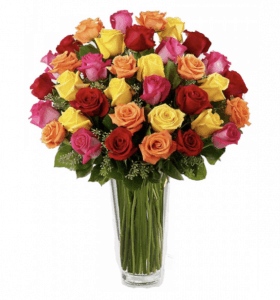 Beyond gifts of flowers, consider adding to your Labor Day event with flowers that tie your theme together and add a special touch to your indoor or outdoor event. Our talented floral designers in our Tucson flower shop can create unique centerpieces or other floral displays to make this Labor Day even more special. Select from our flower collection or make an appointment with our events team for custom event flower arrangements.
Along with flowers, we also have balloons, cards, and other special add-on items that you may want to gift this Labor Day. Ask us what is available or be sure to stop into our Tucson florist location so we can show you what we have for those special people in your life.
Whatever you choose to do, make sure to focus on the meaning behind Labor Day and the importance of working hard to achieve success for everyone. That includes you! This is the time to treat yourself to a bouquet that brightens your home or office.
Our Tucson flower shop accepts in-person and phone orders for flowers as well as order through our website's online order form. Order now to ensure the best selection and optimum contactless delivery time.
From all of use at Mayfield Florist, thank you to all our Tucson friends, family, colleagues, neighbors, and service personnel that work so hard. We appreciate everything you do!