Mayfield Florist
Mayfield Florist provides same day hospital flower, plant and gift delivery to Carondelet Saint Mary's Hospital. If you need your get-well gift to arrive at a specific time, we highly recommend that you use our guaranteed 4-hour express delivery service. Express delivery is really a popular option for customers sending gifts to Carondelet Saint Mary's Hospital. Our get-well floral collection is the best in Tucson. Looking for a plant? We have beautiful flowering baskets, traditional dish gardens, succulent plant gardens, cactus gardens and many different varieties of green plants.
The Carondelet St. Mary's Hospital is one of the premier medical facilities in Tucson Arizona. It is believed that Carondelet St. Mary's Hospital may be the longest operating hospital in Tucson. They were formed around 1880. Impressive that they are still providing great service for Tucson residents 137 years later.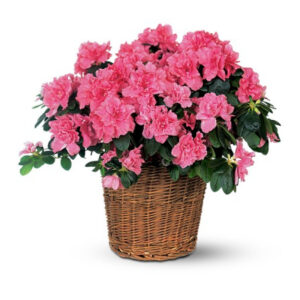 The incredible folks at Carondelet St. Mary's provide a wide array of medical services and are one of the preferred hospitals for many folks living in and around the greater Tucson area. They have one of the best cardiac departments in the city and also provide excellent treatment options for people suffering from cancer and other diseases.
Mayfield Florist offers same day and express flower delivery service to Carondelet St. Mary's Hospital. Our delivery staff generally make several runs per day, to the medical center. We have years of experience in delivering to the hospital and known all the special requirements necessary to successfully accomplish our mission to deliver your get-well flowers, plant or gift. One of the most popular delivery options for folks using our get-well flower delivery service is our express delivery feature. We can normally get your flowers, plant or gift delivered in 4 hours of less. Express service works well when you have a specific date and time requirement, for the delivery.
Mayfield Florist offers a great get-well plant collection. We offer live green and blooming plants. Choose from Dieffenbachia, Crotons, Spathipyllum and more. We have gorgeous cactus and dish gardens. They are extremely popular here in the Tucson area. Another really popular plant variety is our high desert succulent collection. These succulents, if properly cared for, retain the beauty for a long period of time. All of our plants are available for same day or express delivery to Tucson area hospitals. In addition to all the gorgeous flower and plant options we offer, we also carry get well gifts. These gifts are themed for the occasion. They are available for delivery to the home or to the hospital room. We sell delicious gourmet gift baskets, teddy bears, get well balloons and more.
Mayfield's Azalea Plant
With clusters of flowers and lovely evergreen leaves, this blooming plant really blossoms. The perfect bit of cheer for home or office. Comes in Pink, Red, and White. Colors are subject to availability.
Mayfield Florist Offers Plants and Flowers to Honor Grandparents Day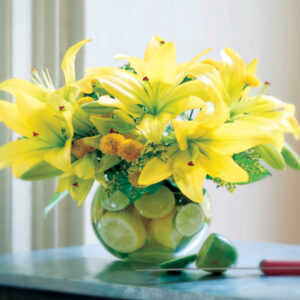 The Grandparents Day theme originated as far back as 1956. Then in 1973, West Virginia became the first state to officially observe the day. It is now a national holiday and is observed on the first Sunday after Labor Day. This is a great time to celebrate grandparents and all of the special things they do to. The official holiday as described in the creation documents is "to honor grandparents, to give grandparents an opportunity to show love for their children's children, and to help children become aware of the strength, information, and guidance older people can offer."
There are numerous activities that are fun and meaningful to do on Grandparents Day. One great way to celebrate is to send beautiful and fresh flowers or plants from Mayfield Florist. These are always a welcomed gift and convey such a caring and thoughtful message. Visiting Grandparents in their home, retirement home or nursing home can make them feel special and mean so much. Many families host gatherings where the grandparents can be honored, and children can embrace the importance of their grandparents. Having a family meal will please most grandparents. Then playing board games, card games, and puzzles are always fun.
Grandparents Day is also a great time to share memories and stories. Bringing out the photo albums is an enjoyable activity. However, in today's world many families have a great distance between them due to job opportunities or retirement etc. Social Media has made it so easy to get in touch in those situations with such platforms as FaceTime, Skype, Zoom and Texting.
Just Make Lemonade
When life gives you lemons, sometimes you just have to make lemonade. This gorgeous bouquet of yellow lilies and lemons in bubble bowl vase is the perfect gift. The aroma of lemons and beauty of flowers are quite the combination.
Mayfield Florist
Eastside-Foothills Flower Shop
(520) 202-9410