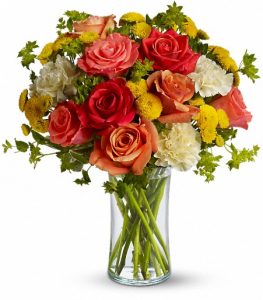 Make a Difference Day happens once a year on the fourth Saturday in October. That means that this month it arrives on October 28th. There is still time to get involved and do something that creates active change for an individual, family, or group. Check out the Make a Difference Day website where you can enter your zip code in Tucson and find nearby projects to join in for this day of service.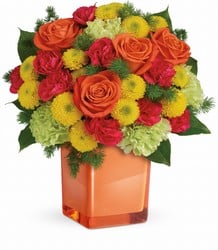 Be sure to get involved in your local Tucson community and include your kids. This is the time to start teaching them about social causes and the benefits of helping others. It feels good knowing that you are providing assistance for others.
It's also a great time to let others know how much you appreciate their own efforts to make a difference by sending them a special gift of flowers and a note that shares your pride in what they are doing. Of course, you may also make a difference in someone's life by sending them flowers, especially anyone you know that is having a difficult time right now. Remember that it's still Breast Cancer Awareness month so this is the time to show others you are thinking about their good fight and raising awareness.
Here are some gift ideas for Make a Difference Day:
Sunflower Topiary
This is a unique way to send your appreciation. It features locally grown Arizona sunflowers in a topiary arrangement.
You're Golden Sunflower Bouquet
How Sweet It Is
This flower arrangement bursts with color and features a variety of fall flower favorites.
Sending Joy
This flower arrangement is literally a basketful of joy. It offers many fall flowers and colors that will brighten someone's day.
Days of Sunshine Bouquet
This flower arrangement contains red roses and alstroemeria as well as orange gladioli in a sparkling Ming urn.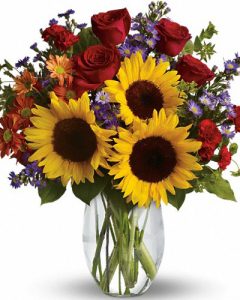 Designers Choice Fall