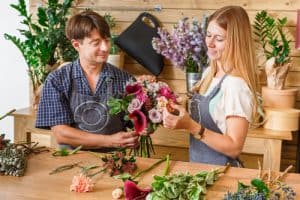 March has been a very busy month in terms of celebrations and events. And, this will continue throughout the rest of March leading up to Easter on Sunday, April 1st.
While we've been offering spring flowers from our spring flower and gift collection since the start of the month from our Tucson flower shop and online flower website, spring officially kicks off on March 20th.
Also on March 20th is Proposal Day. This is a day dedicated to celebrating the idea of marriage and commitment to another person. Whether you have been proposed to or this is the day you are planning to propose, we're here to help with special romantic flowers as well as our wedding flower service and wedding flower website.
March 20th is also International Earth Day. It's an awareness and social cause day that focuses on the environment,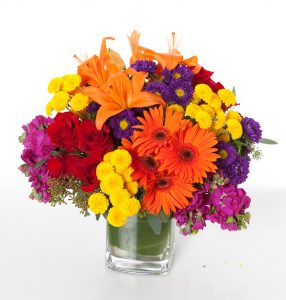 sustainability, and natural resources. Throughout Tucson, there are many clean-up and recycling events as well as community gardens and environmental awareness programs. You can also do your part by planting, participating in a cleanup, or just sending or buying flowers or plants to remind you we must take care of Nature.
To remind you of this beauty, here are some of the gorgeous choices from our spring flower collection:
So Enchanting Bouquet
Pink is the color that sums up this spring bouquet, including lilies. There are also red roses and greenery accents in this beauty.
Make a Wish
Just Make Lemonade
Although the weather is just starting to warm up, it's never too early to start thinking about refreshing lemonade. As a centerpiece for a bridal or baby shower or a special gift, this flower arrangement is sure to brighten the day with yellow lilies and fresh lemon slices in a bubble bowl vase.
Love and Laughter
Spring is a time of renewal and offers a cheerful season. This bouquet is filled with sun-kissed flowers and greenery accents that is sure to make your recipient smile.
In Love With Lime
Shades of lime green are the floral design focal point here along with pink roses and lilies. The flowers are arranged in a leaf green cube vase.
Enchanted Blooms
This is a magical floral bouquet that is ideal as a birthday gift or special decor item for a celebration like a baby shower, bridal shower, or anniversary party.
Mayfield's Blooming Spring Bouquet
Enjoy this luxurious flower arrangement roses, lilies, and stock. These flowers come in shades of lavender, white, and pink arranged in a ceramic vase that has pearlized glaze and embossed flower details.