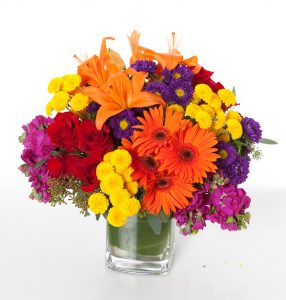 Help your neighbors out or just give them a small gift to show them how much you appreciate them on September 28th. That's National Good Neighbor Day.
Think about how you can tell them thanks for being a caring neighbor. Here are some ways we can help you do that from our Tucson flower shop:
Sunshine
Your neighbor will love the combination of colors and textures in this vase arrangement, including red, yellow, and purple hues.
Sunbright Bouquet
This sunflower arrangement delivers rays of sunshine to your neighbor, offering a cheerful message.
Santa Rita Sunset
Named after the Santa Rita Mountains, this bouquet has vivid colors amongst the seasonal flowers and greenery displayed in a vase.
Vivid
Vivid colors abound with red, yellow and purple flowers in this garden style design.
Yavapai Twilight
Radiant colors are displayed in this floral bouquet in a stunning glass vase.
Sublime Orchid
Another gift option for your neighbor is a purple Phalaenopsis Orchid, which is arranged in a brown bamboo cube. Colors are subject to availability. It's long-lasting and easy to care for.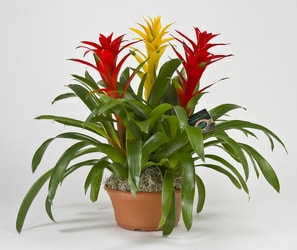 Bromeliad Beauty
This is another easy to care for blooming plant. It's actually related to the pineapple plant and offers a colorful display in a choice of available containers.
Classic Fruit Basket
Then, there are some delicious gift baskets to consider as gifts for National Good Neighbor Day. This one offers a wicker basket with a handle that's been filled with fresh apples, grapes, bananas, oranges, pears, and other seasonal fruit as well as cheese and crackers.
Delicious Delights Basket
This gourmet food basket offers a combination of fruit, cheese, crackers, and other savory items that make a great gift to hand out at a block party or to a special neighbor.
It's time to order from our Tucson flower shop for National Good Neighbor Day!