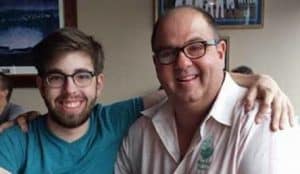 Our Tucson flower shop has always been about giving back to our community and helping others. This year is no different as we once again are partnering to host the blood drive for Sean Coleman.
It will be held on Saturday, November 24th from 9am to 2pm. The blood drive will be located at 7181 E. Tanque Verde Rd.
Each year, Mayfield Florist and The American Red Cross work together to host this important event.
It's a way that you can also get involved and help your community.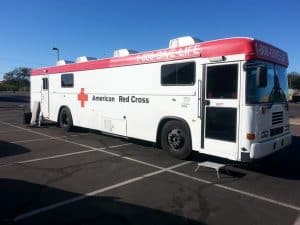 Co-Owner, Dan Colman, has been doing this blood drive since 2003 as a way honor his son Sean Coleman whose life was saved by a blood transfusion after he had a heart transplant when he was just four months old.
Sean's older brother, Patrick, had the same condition at 13 months. However, doctors were not able to save him. At the time, Sean was placed on a transplant waiting list in hopes of surviving.
Fortunately, a heart was located and he became the youngest heart transplant patient at University Medical Center. Today, Sean is an active young man who is living life to the fullest.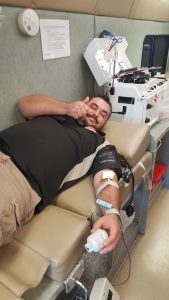 Don and his wife, Danielle, hand out a free dozen roses to each person who donates blood during this annual blood drive to show their thanks.
Each customer can choose to keep the roses or donate them to Peppi's House (TMC Hospice) or the Diamond Children's Medical Center.
Please contact Don Coleman at 520-885-6987 or American Red Cross at 520-230-7295 to schedule your appointment to help save lives as well as ask any questions before coming out. 
If you do plan to come out and donate, we suggest eating a small meal first and drinking plenty of water.
Bring your photo ID, wear a short-sleeved shirt, and don't exercise or lift heavy items after donating.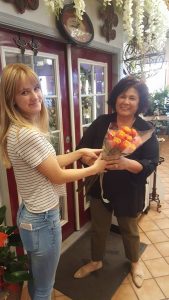 See you on November 24th! Thank you so much for your support!