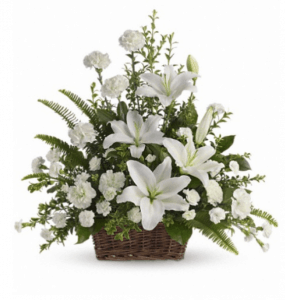 The loss of a loved one is never easy. Grief stays with us for a long time. However, in the recent past, we could get together at a funeral and memorial service to comfort each other in-person.
In the near future, we may be able to do this again, but during COVID-19, it hasn't been possible.
We have had to grieve from afar and support each other through virtual memorials, calls, and messages of hope. Many have also contributed to special charities and campaigns in the name of the lost loved one to also show support.
Even going to a cemetery has been prohibited, leaving many to feel lost without a place to go show their grief or visit a lost loved one.
Through all situations, one gift has always provided comfort and hope without the need to find the right words. And, that gift has been flowers. Their beauty, color, and appearance say it all with love and support for the recipient. They offer cheerful messages and brighten the gloomiest of days.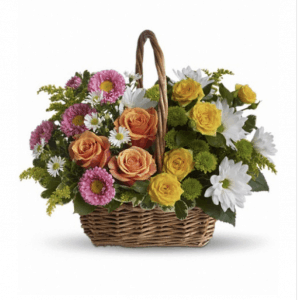 Our sympathy flower collection gives you many ways to show your love and support during these difficult times. We have flower arrangements, baskets, and bouquets as well as blooming plants like orchids to send safely to your Tucson-area recipient through no-contact delivery.
Our sympathy flowers come in all sizes, colors, shapes, and themes. From religious sympathy baskets to patriotic flowers for Memorial Day, we can help you show your love and support.
Call us if you would like to create a custom sympathy flower arrangement that sends a more personalized message of sympathy.
Also, our sympathy collection includes gift baskets of fresh fruit and food, which can be helpful for someone who is grieving and struggling to find the energy to put a meal together. We also include a greeting card so you can briefly share a loving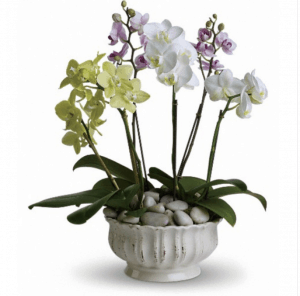 message along with your sympathy gift.
For our sympathy collection, please call or order online today through our Tucson flower shop. We're here to help during these difficult times.