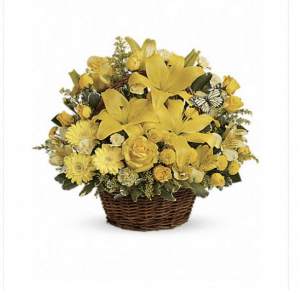 The class of 2020 is unlike any other. They've been hit with unique challenges but have remained resilient and finished strong. Despite the odds, they are ready to move on to the next stage of their lives, and they deserve a big celebration even if it's not exactly like you had planned.
There are many ways you can celebrate the class of 2020 so they feel appreciated:
Celebrate online and offline with virtual congratulations on social media and in your front yard with a lawn sign and decorations.
Host a graduation parade with others in your neighborhood.
Get pictures in their cap and gown to capture the occasion.
Have an online party through a video conferencing platform or do a small in-person party, based on local guidelines.
Order some food from your graduate's favorite restaurant. Maybe you can even go to the restaurant now!
Create a scrapbook of school memories and accomplishments. You can make a physical or digital version for your grad to keep. Virtual scrapbooks allow you and your grad to both have one so this may be the best choice.
Graduation Flowers and More!
Let's not forget flowers, balloons, and grad-themed gifts. These are wonderful ways to show how much you care and support your grad. From flower leis and bouquets to balloon bouquets and graduation stuffed animals, there are so many ways to gift your graduate with something special.
We offer beautiful seasonal arrangements in baskets, wraps, and glass containers. There are bright celebratory colors and elegant displays. Since June is National Rose Month, what better way to celebraet that and graduation with one big, beautiful floral display?!
Accepting Online and Phone Orders
The Mayfield team offers local same day delivery service in Pima county. Our floral delivery team uses safe, no-contact delivery service.
Also, don't forget to thank any teachers or administrators who provided support for your grad. If you know how to reach out to them, be sure to show that appreciation. They also had a challenging time figuring out how to prepare to finish the school year virtually. They are an integral part of your grad's success.