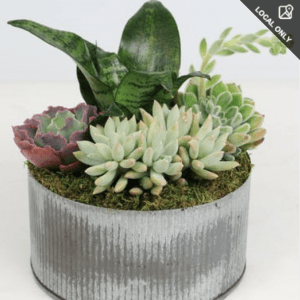 Congratulations, Class of 2021! You did it! And, you accomplished it in the face of many challenges and a unique year of virtual learning and social distancing. You had limited extracurricular activities and time with friends, but you made it!
From grade school and high school to college and trade school, now is the time to start the next chapter in your life!
To celebrate the graduate, our Tucson flower shop is here to help! We can also provide teacher gifts, counselor gifts, and administrator gifts. This includes hand-wrapped bouquets, petite flower arrangements, plants, balloon bouquets, cards, and gift baskets.
Our summer flower collection is a good place to start. It's filled with festive and bold floral designs to enjoy and celebrate such an important occasion.
There are so many ways you can celebrate your grad. Get them a floral lei or a hand-tied bouquet with flowers that represent their school colors. This is a festive way to make graduation a memorable day. Some grads even add fresh flowers to their caps to decorate them and further personalize how they stand out in a large graduating class.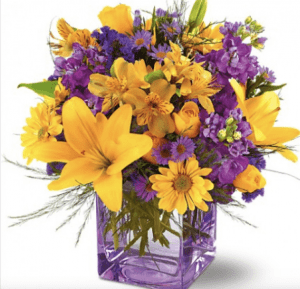 Flowers are also good for graduation parties. Whether you hold a party indoors or outdoors, flowers on each table in school colors also add to the celebratory feel. Flowers work for every type of graduation theme and party decor. If you are holding a larger event, be sure to contact us and speak to our event coordinators who can handle larger orders.
Don't forget that balloon bouquets and gift baskets are also good for a crowd at a graduation party. They may also be good gifts for teachers and others. Also, consider our plants, blooming plants, dish and basket gardens, and succulent displays for someone who helped your grad along the way achieve their goals.
Contact our Tucson flower shop today to get everything for your graduation celebration. You can stop by our florist location, call us, or use our flower shop website. We offer pickup and contactless delivery for all graduation events.
We are so honored to be part of your celebration this year and understand just how great it is to be back to hosting graduation in-person and celebrating with friends and family once again! Congratulations, again, all Tucson graduates!