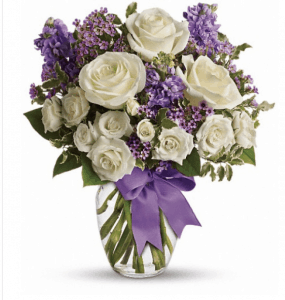 Roses are one of the most treasured flowers in the world for their beauty, variety, and ability to express so many types of emotions for us when we can't find the words. Because of the varying clients around the globe, we are fortunate to have roses with us throughout the year.
However, roses are at their prime during the late spring and summer months, peaking in June. It's also a month that is known for weddings, graduations, and other special events.
It makes sense then that June has been designated as National Rose Month throughout the United States. The month also has a day dedicated to roses known as Red Rose Day on June 12th. This provides another day to gift someone with the beauty of roses to let them know you care deeply for them.
At our Tucson flower shop, we love roses and we know our customers do, too. So think of us when you want to celebrate these special rose occasions or you want to incorporate roses in your gift, decor, or event.
Our rose collection is filled with all types of sizes, colors, and floral designs so you are sure to find something you love. Or, you can request our custom floral designs and create something exclusive with roses.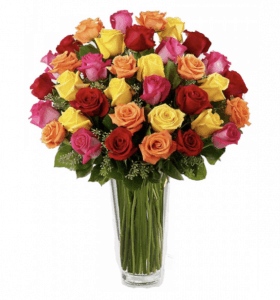 During the summer, we are also pleased to bring you our summer rose sale.  This sale is an opportune time to celebrate National Rose Month and enjoy our Ecuadorian long-stem roses.
You can get 50% OFF when you buy two dozen roses or more. This applies to all available colors as well as to our mixed-colored roses. You will get 2 DOZEN ($139.95 VALUE) roses for the price of one dozen. This special on roses is only good for Tucson metro delivery.
We also have our Designer's Choice Deal of the Day specifically for roses. This is also an exclusive deal just for those in the Tucson metro area.
You or your recipient will be able to enjoy luxurious roses displayed in an upscale creative rose design thanks to our incredible team of expert floral designers. Our designers will select the freshest roses and create something spectacular for you.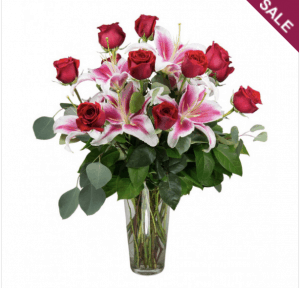 Many of our other rose arrangements are also on sale! Place your rose order today to get the most out of National Rose Month! You can pick up your roses at our Tucson flower shop or request local contactless delivery.