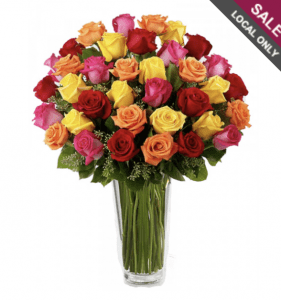 Here is Tucson, we are celebrating National Rose Month during June like the rest of the country. It's good to have something cheerful and full of hope to focus on as we reopen and start to return to seeing our customers in-person!
We are working quickly to restock and be ready to help you celebrate all those special June occasions with some beautiful roses. From graduation and weddings to birthdays and anniversaries, roses are a perfect way to express your feelings.
Our rose collection offers fresh, premium roses from Ecuador, renowned as the best place in the world to grow roses. These long-stem roses are some of the largest, long-lasting roses available. And, we are proud to share them with you.
These roses come in a rainbow of colors. Choose from traditional colors like red, yellow, and pink or enjoy something a little different like rust, orange, lavender, or white. We can arrange your roses using one color or create a multi-color effect for more punches of color.
You can also choose the quantity — from one rose in a bud vase to a half dozen to a dozen or more. We can even put 100 roses together in one bouquet if that's what you want!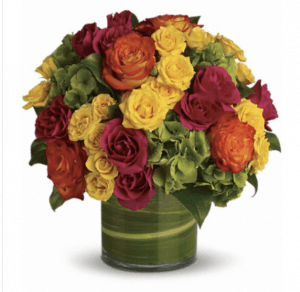 Our incredible floral design team also offers unique floral designs — from modern to garden-style. We also combine roses with other stunning premium flowers to add to your sentiment. If you would like to create something custom, just give us a call and you can work with one of our floral designers on an exclusive floral gift.
There are still two weeks left in June to celebrate the rose even if is to get a just-because arrangement for a special friend or to add to the decor of your own home. Call or order online!