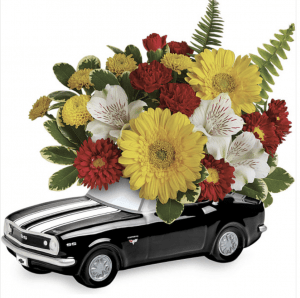 Dads are pretty special, and while we love them the whole year round, they do get one day where we make even a bigger deal over them. That's Father's Day.
This year, Father's Day lands on Sunday, June 21st. This Father's Day may not be the same as those in the past but there are many ways to gift Dad with something that shows your love and appreciation for what he has done for you.
Our Father's Day collection is filled with delightful and thoughtful gifts for every Dad. From plants and flowers to gift baskets and balloons, we've got the gifts covered for your father, father-in-law, or stepfather.
Keepsake Containers
Let's start with some unique keepsake containers. If your Dad is a car or truck nut, then he'll love one of our ceramic containers shaped like a classic truck or muscle car.
Of course, for the Dad that rules the barbecue, we also have a keepsake Weber barbecue container. Each of these is filled with either flowers or succulents. This gives you a choice to pick the gift of Nature he prefers.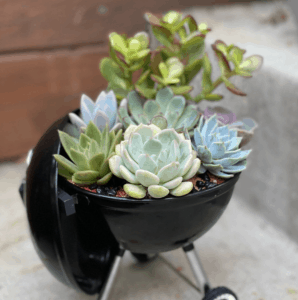 Plants and Flowering Plants
There are many green plant options as well as flowering plants like orchids or bromeliads to choose from that can last for months and years with very little maintenance. These would look perfect in Dad's office or maybe even his man cave. They will remind him of how much you love him.
Gift Baskets
Dad loves goodies and snacks, so treat him to one of our overflowing gift baskets. Each one offers gourmet treats — savory and sweet. Many also include fresh seasonal fruit to ensure Dad stays healthy.
Father's Day Delivery Options
Place your order by phone or through our website with our Tucson flower shop. You can choose in-store or curbside pickup. Or, we can do no-contact delivery to a Tucson residence. Order today to ensure you get Dad what he deserves for Father's Day this year!