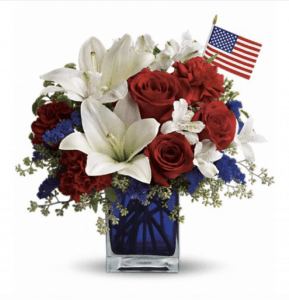 Summer time is here, which means more outdoor fun, special celebrations, and backyard barbecues.
While these may feel like uncertain times, we can still count on hot weather, barbecues, and our country's Independence Day celebration on July 4th.
Our summer flowers are here and we are ready to help you recognize birthdays, anniversaries, graduations and more.
We also have a selection of Independence Day flowers that offer a patriotic message of freedom. Many of these bouquets offer red, white, and blue flowers, making them a spirited way to decorate your front porch, balcony or yard.
Numerous other flower arrangements provide bold color statements and unique floral designs to reflect the cheerful season of summer.
Choose from summer flower arrangements in all sizes, colors, and styles, many of which combine favorite flowers like roses, sunflowers, tulips, and more.
One of our personal favorites here in our Tucson flower shop is "Just Make Lemonade." As if the mix of yellow flowers wasn't stunning enough, there is also a large glass vase filled with cut lemons for a unique (and refreshing) look. It also reminds us that if we or your recipient feels like they're having "lemon" days, we are here to help them turn that into lemonade.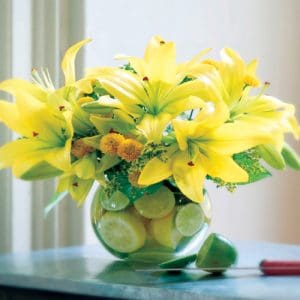 Other favorites include our line of modern summer bouquets displayed in bamboo boxes. These colorful displays are perfect for smaller spaces.
Don't forget that we can also make you a custom flower arrangement, bouquet, or centerpiece for a special occasion or gift. We can also design a custom patriotic flower arrangement for your 4th of July festivities.
Be sure to call us or use our website order form to place your local Tucson order today. We still offer curbside pickup or no-contact delivery to ensure your safety while giving you a convenient way to send or receive flowers this summer.