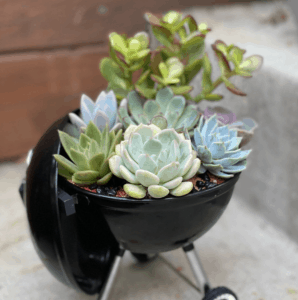 Summer is here, and with it our summer floral trends that reflect the current preferences for certain flowers, colors, and styles. To offer everyone these latest trends, we've updated our summer flower collection.
Here are some of the floral trends to watch for this summer.
Sunflowers
Oh how we love sunflowers at our Tucson flower shop! They are a store and customer favorite, and we are so glad to have them back to use in flower designs for the season. You can also opt to get an arrangement of just sunflowers as they brighten a room all on their own.
A Touch of Whimsy
It's important to smile and laugh, so many of our floral designs are intended to do just that. From a pitcher full of cut lemons and bright yellow flowers to bouquets wrapped with a polka-dot ribbon, the trend is toward the whimsical and fun. We want to keep it as light-hearted as possible.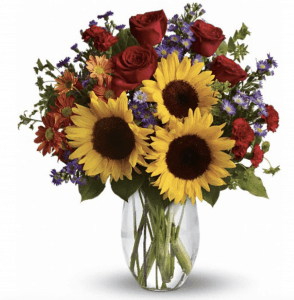 Rustic
With a little touch of country, combined with casual elegance, this year's summer trend is toward rustic baskets filled with wildflowers and loosely arranged flowers. Think of it as that "just picked from the field" design. Other rustic style floral designs can be arranged in wooden or bamboo boxes.
Bright and Bold
With all the seeming doom and gloom around us, it's important to focus on the positive. And, what better way to do so than with colorful and brightly hued summer flowers? The trend is toward mixing many bright colors together for a rainbow effect or even a pave style of color flower arrangement.
Place Your Summer Flower Order!
We continue to take flower orders by phone and through our online ordering system found on our website. You can opt for curbside pick up or contactless delivery in the local Tucson only.