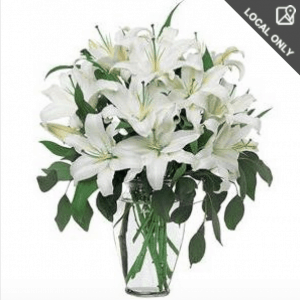 Now that summer is in full swing, it's a good time to add some fresh summer flowers to your home and office to truly enjoy the seasonal flowers that are now available.
As Tucson's favorite flower shop, we make it a goal to always stay on top of the latest seasonal floral trends. We like to incorporate the latest floral trends in our floral designs and themed collections.
This provides our customers with the ability to be on point with their floral decor if they like to follow the latest trends. It also is a good way to continually update our floral product offering to you.
Here are the summer floral trends we see throughout Tucson and the nation:
White and Yellow Dominate the Color Palate Along with Earth Tones
The top hues for Summer 2021 are yellow and white flowers. Each color offers something fitting for summer.  For yellow, it's a reflection of the abundant sunshine here in Tucson. For white, it's the need for something refreshing and cool to help combat the heat.
We have a wide selection of bright yellow blooms and arrangements that combine many types of yellow or white flowers into one vase, basket, or container. That includes the beloved sunflower.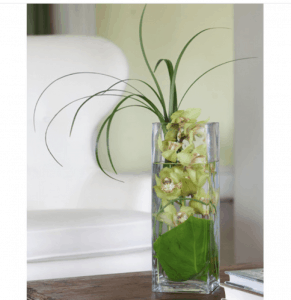 Another color look this summer is an earth tone palate, which includes rusty orange and terra-cotta. These hues add depth and blend well with much of Tucson's southwest decor.
Bontanicals Reflect a Respect for Nature
Over the last few seasons, the botanical floral design has proved to be quite popular. It is a a floral design that incorporates more of what Mother Nature has to offer beyond just flowers. This includes greenery and other natural accents. The look is refreshing, vivid, and unique. It also provides a way to create much more personalized floral arrangements where no two are alike.
Zen, Tropical, and East Asian Flair
The past year has been complicated and stressful so many people are simplifying their lives and decor. The same goes with floral trends this summer. This means floral designs that feature fewer flowers and greenery to create a specific focal point that is not cluttered or overwhelming. This nod to East Asian decorating provides a Zen-like feel to accommodate your mindful thinking and meditative approach to life. Think an orchid with simple greenery like a few folded leaves.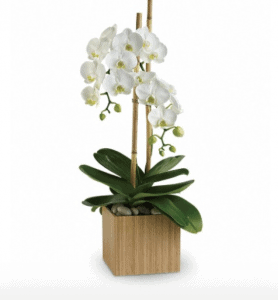 Order Today!
Our Tucson flower shop and website are open and ready to receive your orders. Call, visit, or use our online form for pickup or contactless delivery of some fresh summer floral designs.