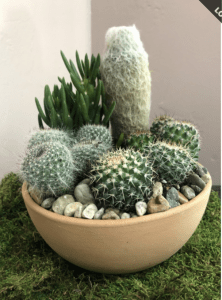 Your July calendar may already have birthdays and other personal celebrations listed. However, you don't want to forget about these family-themed special occasion days this month! Don't worry, there is still time to plan a thoughtful gift for everyone's special day because most of these days land on days toward the end of July.
July offers Cousin's Day on July 24th, Parent's Day on July 25th, Aunt and Uncle Day on July 26th, and Father-in-Law Day on July 30th. Each occasion is an opportunity to show someone in your family more love. This year, you may even get to see them in-person to show that love.
Whether you see them in-person in Tucson or send them a gift, Mayfield has a gift idea for every occasion. Here are some ideas for these upcoming July special days:
For Cousin's Day and Parent's, consider one of our unique gift baskets filled with food and other special products, many of which come from other Tucson small businesses. Ask us what's available when you order because we are always putting together other types of gift baskets, including fresh fruit baskets.
For Aunt and Uncle Day or Father-in-Law Day, consider something from our plant collection. These are long-lasting gifts that your family members can enjoy for months and years to come with just a little maintenance. Our plant collection also includes a wide variety of options, making it easy to find something for each family member, including succulents and cacti as well as green and blooming plants or dish and basket gardens.
For all occasions, we have many types and sizes of fresh-cut flowers, including summer favorites like roses, peonies, hydrangea, gerbera daisies, and sunflowers. There is something for everyone and for every budget. You can also opt for a custom floral design by scheduling an appointment with our floral design team to create something exclusive for a loved one. Other gift options for all special occasions include balloons and balloon bouquets, curated products from local Tucson artisans, greeting cards, and more.
Place your order today in-person, by ph0ne, or through our online form found on our website. We are ready to help you show your love on these July special occasion days with fresh flowers and plants as well as unique and thoughtful gift baskets and more.