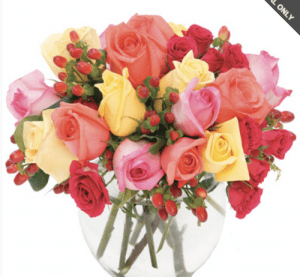 Romance is alive and well around the country, including Tucson. August is National Romance Awareness Month, so our team at our Tucson flower shop have put together some ideas for how to celebrate it and keep romance alive in your relationship.
Here are some things you can do in and around Tucson to add more romance to your life where you can enjoy more time together:
Outdoor Romance
It's good to switch off those devices and step away together to enjoy some of the natural beauty in and around Tucson. For example, there is the Arizona-Sonora Desert Museum, Saguaro National Park, and Sabino Canyon just to name a few spots to take a hike, have a picnic, and enjoy the outdoors as a couple.
Hot Air Ballooning
Take a hot air balloon ride and enjoy the peace, quiet, and views.
Food Tour
If you are both foodies and want to do something different than just get a meal out, consider a food tour arranged for couples and small groups.
New Hobby
Decide to take up a new hobby or pastime together. Schedule lessons or time to do the hobby together that allows you to learn and discover something new together.
Spa Time
It's a nice idea to take time and do something relaxing together like pamper yourself or focus on a wellness activity like yoga. Even if you don't want to go to a spa, you could enjoy a spa basket of products and make the most of your at home resort if you have a pool, spa, and sauna.
Flowers
Flowers have always served as a romantic gesture, especially traditional red roses. Flowers are a way to transmit your emotions and sentiments in a beautiful way that don't require just the right words. Our Tucson flower shop can provide you with a wide range of romantic floral designs, including bouquets of roses or other favorites like lilies, orchids, carnations, sunflowers, and daisies.
You can order in our Tucson flower shop, call us, or through our website for in-store pickup on your way to a romantic date or through contactless delivery to a home or office to surprise and delight your special someone. We also have cards, balloons, and other romantic gifts to enhance your floral gift.
Order today or plan multiple orders throughout Romance Awareness Month!