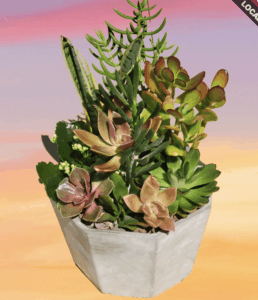 Friends are quite possibly the best thing you will have in your life. These people picked you and you them because you were drawn to each other for many different reasons. It's your friends that have your back and are there to support you, cheer you up, and celebrate your success. They are truly invaluable.
Although you are most likely thankful for them every day, a good day to let them know it is July 30th, which is International Day of Friendship. This day is dedicated to celebrating friendships and encouraging all of us to be a better friend to more people.
Your friends at Mayfield, Tucson's favorite flower and gift shop, have many ways that you can celebrate your friendships. Here are some flower ideas:
A bouquet of gerbera daisies in bright colors or a combination arrangement with gerbera daisies and roses
Any type of yellow flower as yellow is the symbol of friendship, including a dozen yellow roses, sunflowers, or lilies
Multicolored roses in a vase
A celebratory flower arrangement with tinsel accents
A glass filled with favorite flowers like daisies, lilies, and carnations
For the friend with a green thumb, you can also send a long-lasting, low-maintenance plant gift like these options:
Succulent or cacti garden
Blooming plant like a colorful azalea or kalanchoe
Money tree for good luck and fortune
A decorative fern for their home office
A European dish or basket garden
Other gift options for International Friendship Day include something from our gift collections and curated items from local Tucson small businesses like ours. You can opt for balloons or balloon bouquet, artisan gift item, greeting cards, or gift baskets and fruit baskets.
One of our newest gift baskets is the Queen Bee Gift Basket. It contains numerous bee-themed delights products from Naked Bee as well as an organic cotton kitchen towel, hot pad, dish cloth and embroidered tea towel from Kay Dee Designs. There is also a ten-inch porcelain bee plate, bee-printed floaty cotton summer scarf and whimsical bee/botanical print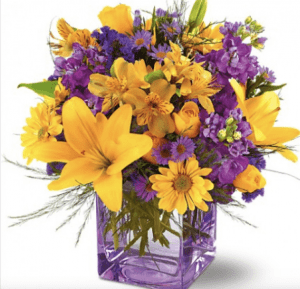 bubble necklace, essential oils and shea/coconut butter enriched all vegetable soap/spa products from Greenwich Bay Trading Co. Finally, the gift basket also features honeybee friendly wildflower seeds and an orchid plant in ceramic pot with a bee motif.
Order this and anything else on our friendship gift guide by phone, in-person, and through our website to make sure you celebrate all your friends here in Tucson or anywhere in the country.