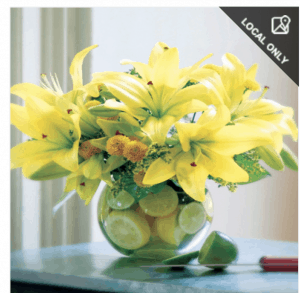 The second week of August is National Smile Week. This week was created to encourage kindness and thoughtfulness toward others. With everything that is going on, now more than ever, we are never quite sure what someone else is really going through in terms of challenges and problems.
Whether it is a friend or a complete stranger, this week can be the start of practicing more kindness towards others by smiling at more around or us or practicing acts of kindness that make others smile. It could be as simple as holding the door for someone, saying thank you, or paying it forward in the drive-through line.
Of course, it's also a good time to make co-workers, friends, and family members smile as well. You may want to send them something that shows you are thinking of them during National Smile Week.
Our Tucson flower and gift shop has many good ideas that are perfect for National Smile Week. For example, our Everyday Favorites are sure to have them smiling all week. These are bestselling floral designs and bouquets that so many of our customers love.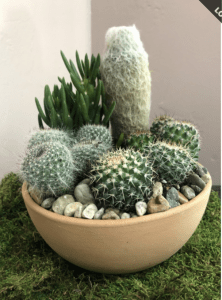 The collection offers you a wide selection of styles that can help you find something that matches your loved ones' personal preferences. This collection has bright florals, including many with cheerful sunflowers or gerbera daisies as well as stunning florals like roses, lilies, and orchids.
However, if you know your recipient loves plants, then we can help, too. Our plant collection is filled with many options, including green plants, blooming plants, succulents, and dish and basket gardens. Your recipient is sure to smile when they see you selected something that fits their green thumb. Many of the plants we offer also are good air purifiers, so your recipient will appreciate that you are also thinking of their health.
Other options from our Tucson gift and flower shop and website include gift baskets, including gourmet food options and fresh fruit selections. These gift ideas are also a great way to bring smiles to the office staff or a group of friends or family members.
We make it easy to get these gifts for those around you by offering you an easy online order form or you can call or stop by our Tucson flower shop. We still use contactless delivery for the Tucson area or you can pick up your order if you would like to hand it over to your friend, colleague, or family member and see that smile.