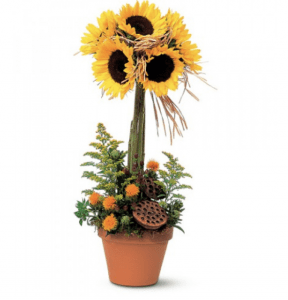 Sunflowers are the perfect flower to represent the summer season plus they make the ideal flower choice for every occasion. They add color to a room and bring cheer wherever they are displayed.
We are so thrilled to have Arizona grown sunflowers to share with you, our customers. These are gorgeous sunflowers that our floral design team loves to work with. This is why we have so many gorgeous floral designs that features sunflowers this summer.
Sunflowers stick around into the fall season so we have many more months to enjoy them. We can't wait to share our fall floral designs that feature sunflowers!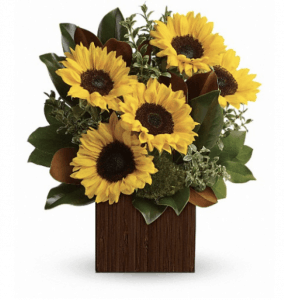 You can enjoy sunflowers many different ways. We feature them in a bowl arrangement on their own. Or, you can enjoy them with a wide range of other bright colors in various containers and floral design styles.
One of our personal favorites is our Sunflower Topiary. It provides a beautiful and unique statement for everything from decor to a birthday gift to a centerpiece for a special event.
We have many examples of our stunning sunflower designs, so be sure to check them out on our website where you can place your order.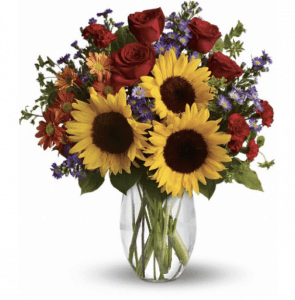 Call us if you would like a custom sunflower arrangement or if you need to schedule curbside pickup. Otherwise, we offer no-contact delivery for the entire Arizona area.
Beyond our gorgeous Arizona sunflower designs, be sure to check out our summer flower collection and seasonal plants. We have something for every preference, occasion, and budget. Order today!