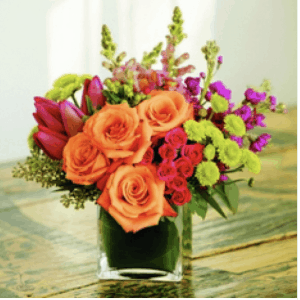 July is a special month for the many special days dedicated to specific members of our families. Beyond birthdays and anniversaries, there are other days that call for celebration.
In July, there are quite a few: Cousin's Day on July 24th, Aunt and Uncle Day and Parent's Day both on July 26th, and Father-in-Law Day on July 30th. If you've got a big family, this means there is a lot of celebrating to do.
Whether you can see each other in-person or are separated physically, there are still ways to send your thoughts and love to all these special members of your family. Our Tucson flower shop is here to help with many gift ideas!
Flowers
Of course, flowers are our specialty. However, our floral design team likes to come up with unique floral designs that help our bouquets and arrangements stand out from all the rest. We use unique containers like keepsake ceramic vintage cars, trailers, and trucks as well as homemade baskets, bamboo boxes, and more.
Other ways we stand out is our custom floral design service and displays like our topiaries.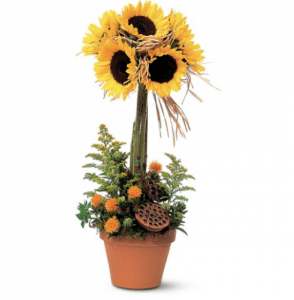 Plants
Not everyone may enjoy flowers so plants are a great alternative gift. We offer outdoor and indoor plants, tropical plants, and blooming plants like orchids.
As part of the desert landscape, we have many types of cacti and succulents to choose from, which are an excellent long-lasting, low-maintenance gift your family members are sure to appreciate. These plants fit well in homes and offices, adding color and depth.
Unique Gifts
Let's not forget that our team in your favorite Tucson flower shop also offers curated gifts, including fresh seasonal fruit baskets, gourmet food baskets, and local-themed gift baskets.
Orders and Delivery
When y0u place your order by phone, you can also ask us what else is available. Of course, you can also order through the catalog found on our Internet. Deliveries include curbside pickup and no-contact local Tucson delivery. Start planning now for all those special family days!