Mayfield Florist provides same day flower delivery service to Rincon High School
When we have a "best friend" or friends it is a fortunate thing and you want to show appreciation. Whether the person is a life long friend since childhood or someone you met later in life, regardless, this person is an important part of your life and brings you great joy and happiness. One nice way to celebrate National Friends Day on June 8th is to send a fresh flower bouquet from Mayfield Florist. We have fresh and festive National Best Friends Day Flowers.
The history behind the origination of this day is that in 1935 Congress decided this was a significant enough cause to declare June 8th as National Friends Day. In addition, Congress wisely selected the summer season as the best time to desiginate this special day. This season is typically the best time weather wise and schedule wise for people to celebrate.
Reasons for celebrating National Best Friends Day are pretty obvious. These people are special in your life and you want them to know you appreciate them. However, like many other occasions or life events, there are some research studies that indicate there are health reasons for celebrating.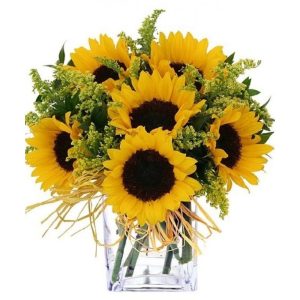 For example, studies have shown that 22% of people have a longer live span when they have a group of close friends. Of course there is a relationship to depression and anxiety as people who spend time with their friends generally have less of these issues.
There are many ways to celebrate with a friend for National Best Friends Day and many things you can do to make them feel special. Below are a few:
Send Flowers – Obviously our favorite. Our Floral Designers have created beautiful bouquets that are sure to brighten anyone's day!
Send a Card – Cards are always a welcome thing to receive. Plus a handwritten note means you took the time to express your feelings about the deep friendship you share.
Phone Call –  In today's fast paced world with Social Media and Texting, taking the time to call someone directly can mean so much. Take the time to call your best friend and let them know you are thinking about them.
Meet for Coffee – Contact you friend and set up a time to meet at the local Coffee Bar. Laugh and reminisce or just talk about what is going on in your lives. If coffee is not a favorite, there is always brunch, lunch or dinner.
Gift Surprise – Even the smallest gift means you took the time to shop for your best friend.
Post a Photo – Regarding Social Media, there are plenty of platforms where you can post a favorite photo of you and your best friend. Maybe it is at a place you both shared great memories like a beach vacation, cruise or wedding etc.
Sunflower Simplicity
A classic arrangement of nine sunflowers combined with yellow accent flowers and arranged in a clear glass vase.
Mayfield Florist Provides Fresh and Thoughtful National Best Friends Day Flowers
Mayfield Florist has been serving customers in Tucson since 1982. We are a second generation, family owned and operated floral design firm. Our company was started by our mom, Patsy. Our floral design staff is one of the very best in Arizona. They are known for their unique, artistic floral designs. We love to create luxurious, upscale flower arrangements. Custom flower design is available.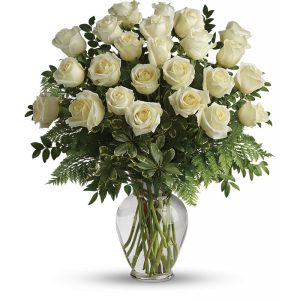 Voted Best Florist In Tucson Arizona, Mayfield Florist offers Local Same Day & Rush Flower Delivery plus Nationwide Same Day Flower Delivery. We are the premier florist in the Tucson area. Our firm has been voted "Best Florist in Tucson." We offer nationwide same day flower delivery.
Mayfield Florist employs a team of professional flower delivery drivers. These folks are experienced and talented. They have years of experience in delivering flowers, plants and gifts in the greater Tucson area. We provide same day flower delivery service to Rincon High School.
Rincon High School is located at 421 N Arcadia Ave, Tucson, AZ 85711. The main phone number for the school is (520) 232-5600. Rincon is a public high school, and part of the public school district of Tucson. The school serves about 1,100 students in grades 9 to 12 in the Tucson Unified School District. Since 1985, the campus has been shared with University High School, a separate accelerated institution.
Mayfield Florist operates two floral design centers, and a warehouse facility in Tucson. Our Eastside / Foothills flower shop is located at 7181 Tanque Verde, Tucson, AZ 85715. The Central flower shop is located at 1610 North Tucson Blvd., Tucson, AZ 85716.
Our Tucson Boulevard flower shop is only about 4.3 miles from the High School. It generally takes our delivery staff less than 14 minutes to make the drive from the flower shop to the high school. Given the short driving distance, we are able to make multiple delivery runs to Rincon High School each day.
Joy Of Roses
A joyful gesture of love and affection, this chic arrangement of one dozen pure white roses with fresh greens is a special surprise on any occasion.
Mayfield Florist 
1610 North Tucson Blvd
Tucson, AZ 85716
Get Directions »
Eastside-Foothills Flower Shop
(520) 202-9410