Valentine's Day is less than two weeks away, and while it still seems a way's off, we'd like to recommend that you start shopping now and order early.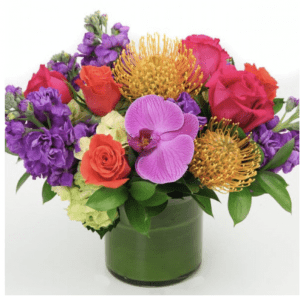 With COVID-19 guidelines still in place, we will continue to do contactless delivery. This ensures health and safety, but it also limits the number of deliveries that can be made here in Tucson on a daily basis.
With such a busy holiday coming up, our deliveries will be rapidly increasing. It's important to us that we make sure that everyone gets their Valentine's Day flowers, plants, and gifts. When you order early, it is easier to get on our Valentine's Day delivery schedule not to mention ensure that you get the flowers you want for your Valentine.
To make it easy to place your Valentine's Day order now, be sure to check out our online Valentine's Day collection, which includes all types of gift ideas and price points to match your needs and the preferences of your loved one.
You can also use our florist website to order our Designer's Choice options, which provides you with a custom floral design for Valentine's Day. These range from $75 to $150 and give you a way to offer a floral exclusive as a special treat.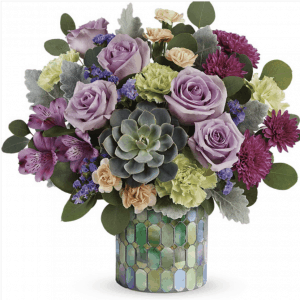 We have traditional rose arrangements as well as stunning luxury orchid displays. Our floral designs also include many tropical-themed Valentine's Day designs with bright colors to show just how vivid your love is for that special someone.  You can also start accessing some of our spring flowers, like tulips that are a Tucson favorite.
A wide range of our floral displays also includes keepsake containers and vases, which instantly doubles your gift. Some offer a message of love while others provide an exceptional display of art glass.
If your loved one doesn't necessarily like flowers, we have other options like green plants, including succulents, as well as blooming plants. Our Valentine's collection also includes stuffed animals, greeting cards, balloons, and gift baskets that sweeten your Valentine's Day surprises.
All of these items are currently available for Valentine's Day, but we do recommend that you check with us on the day you place your order to double-check what we have and what replacements that we might be able to offer should anything be unavailable.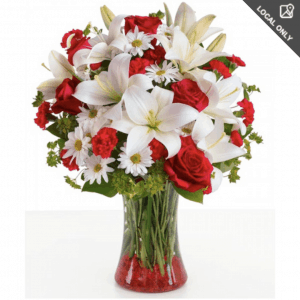 Thank you for considering your partner for this Valentine's Day!