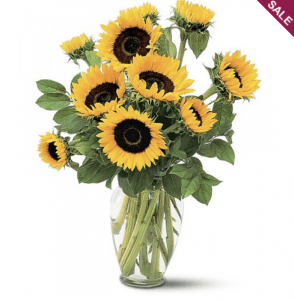 Your grandparents have always been there for you, offering their unconditional love and imparting their wisdom and experience to help you. You most likely wish you could be there all the time for them in return, but they understand you are busy raising your family and with day-to-day life. After all, they've been there and done that.
However, you can take time on days like Grandparents Day this September 12th and give t hem extra love and attention that you know they will cherish.
If your grandparents are in the Tucson area and can go out, this day is the perfect opportunity to take them somewhere they love like a park, a store, and even their favorite restaurant. If they can't go out due to health reasons, then you can always visit them and bing them their favorite food and a special gift.
Whether you can or can't see them, it's a thoughtful idea to give or send a small gift so they know you are thinking of them. Our Tucson flower and gift shop, along with our website, offers a wide range of floral and plant gifts as well as other curated gift items that can show your love this Grandparents Day.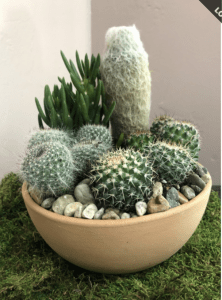 You can select from flower arrangements in a wide range of colors, flower varieties, styles, container types, sizes, and prices to match just what your grandparents like. You can also use our custom floral design services or give them a gift card to pick out their own flowers. We also can arrange a subscription service so they receive flowers periodically throughout the year so you can show them you continue to think of them the whole year.
We also have plant gifts for your grandparents, including green and blooming plants, succulents and cacti, and garden arrangements. There are also dish gardens and orchids at our Tucson flower and gift shop. All of these plant gifts are perfect for grandparents with a green thumb or those who simply like plants better!
Our Tucson flower shop also offers gift baskets, including gourmet food and seasonal fruit options. Your grandparents may also enjoy this type of gift on their special day. Don't forget we also have balloons and greeting cards to add to the celebration,
If your grandparents live outside of the Tucson area, that's okay because we are part of a floral partner network that helps us get your order delivered in other parts of the country. Call or visit to ask us how we can arrange a special floral gift for your grandparents!