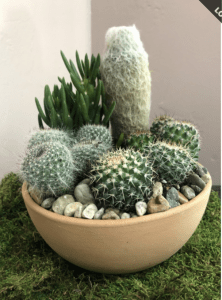 Mother Nature has given us many gifts, including plants. These plants come in all different colors, sizes, and shapes, providing so much variety and visual enjoyment. Many of these green gifts also offer other benefits like serving as natural air purifiers.
The third week of September has been designated as National Indoor Plant Week, with the goal of drawing awareness to the importance and value of plants in our lives so we appreciate them and take care of what Mother Nature has given to us. Plants are also easy to care for and, in return, give you months and even years of enjoyment.
If you are looking for a way to celebrate it by adding more plants to your home or office or you want to gift others with plants, look no further than your favorite Tucson florist. We also serve as your local Tucson garden center, with an extensive collection of green plants, flowering plants, and plant garden arrangements.
Our goal is also to introduce new types of green plants to our customers beyond just the traditional houseplants you might find available. Right now, we have unique green plants like a pony tail palm, spathiphyllum, split leaf philodendron, and many types of succulents.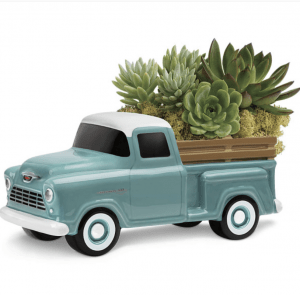 Additionally, we have numerous types of cacti since they are commonly found here in Tucson. Along with the succulents, we offer many types of garden arrangements that are visually appealing because of the various sizes and shapes displayed.
Other varieties to celebrate this upcoming week include orchids and tropical plants as well as numerous types of blooming plants. These include bromeliads, azaleas, anthuriums, kalanchoe, and more. There are so many colors that are sue to blend with your home or office decor.
When ordering plants from our Tucson flower shop, please do ask about what's new as we regularly get new plant varieties from our trusted plant partners from around the country and world. Our goal is to continually offer the freshest plants that you can learn about and enjoy for as long as possible. If there is a plant you are interested in, also ask us and we can check on whether we can get it for you.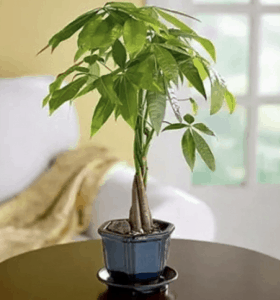 Ordering plants from our Tucson garden center is easy. You can do so in-person or by phone or use our website order form. Local pickup and contactless delivery are possible. We may be able to order certain plants from our floral network if you are interested in delivering out of the area so it's worth asking!