Mayfield Florist
Mayfield Florist offers same day flower, plant and gift delivery to Banner University Medical Center. We also offer a special cupid's express, rush flower delivery service as well. Express delivery is very popular for customers wanting to get flowers delivered to the hospital. This medical center is one of the premier hospitals in Tucson. It offers a wide array of medical services and is one of the preferred facilities in Tucson. Banner is nationally recognized and provides high quality patient care.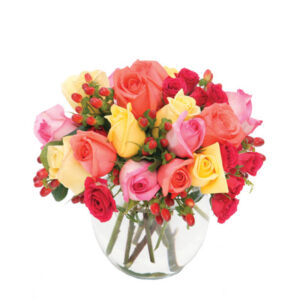 Mayfield Florist offers same day and express flower delivery service to all Banner University Medical Center. Our delivery staff generally make several runs per day, to the medical center. We have years of experience in delivering to the hospital and known all the special requirements necessary to successfully accomplish our mission to deliver your get-well flowers, plant or gift. One of the most popular delivery options for folks using our get-well flower delivery service is our express delivery feature. We can normally get your flowers, plant or gift delivered in 4 hours of less. Express service works well when you have a specific date and time requirement, for the delivery.
Mayfield Florist offers the best selection of Get-Well Flowers in town. We have beautiful sunflowers, gerbera daisies, roses and more. There are lots of great options, in all price ranges. The most popular arrangements for hospital and get-well flower delivery tend to be bright and cheery style designs.
Mayfield Florist offers a great get-well plant collection. We offer live green and blooming plants. Choose from Dieffenbachia, Crotons, Spathipyllum and more. We have gorgeous cactus and dish gardens. They are extremely popular here in the Tucson area. Another really popular plant variety is our high desert succulent collection. These succulents, if properly cared for, retain the beauty for a long period of time. All of our plants are available for same day or express delivery to Tucson area hospitals.
Rose Sorbet
Just like sorbet is to the tongue, this beautiful arrangement is a treat for the eyes. Multicolored standard and spray roses. Full of vibrant colors, this handmade design is sure to please.
Mayfield's Florist Senior Citizen's Day, National Kiss and Make Up Day and Just Because Day Flowers
World Senior Citizen's Day
This special day is an official way to honor the accomplishments of our senior citizens and to raise awareness for the care of the aging. The loving devotion and role modeling these wonderful seniors have provided to their children and other young people they mentored is a lasting blessing.
Credited with the creation of World Senior Citizen's Day, President Ronald Reagan signed the formal proclamation on August 19, 1988. Upon his announcement of the official designation of National Senior Citizen's Day he made these comments:
"For all that, they have achieved throughout their lives and for all that they continue to do, we owe our gratitude and sincere greetings to our senior citizens. We can show our gratitude and appreciation better by making sure our communities are good places. Age and maturity, places where older people can participate as much as possible and find the encouragement, acceptance, support and services they need to continue living a life of independence and dignity."
National Kiss and Make Up Day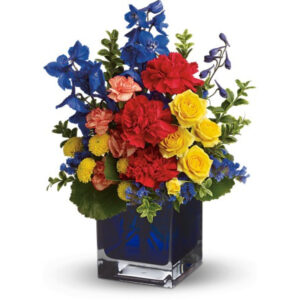 This day provides a great opportunity to end any silly arguments with someone. And if the someone happens to be your significant other, perhaps a bit of kissing might be in order. From a purely scientific and chemical perspective, studies have shown the kissing releases serotonin, dopamine and oxytocin. These are otherwise known as feel-good elixirs and can-do wonders for a relationship that has been under the stress of a disagreement.
In addition to loved ones, relationships of a more casual nature are extremely important as well. Whether co-workers, teammates, college dorm roommate or just a great friend, sincere and heartfelt apologies can go a long way to break a silence and start the healing process.
Just Because Day
Often the saying that spontaneity can be the spice of life rings so true. There is often difficulty in perception of a whimsical day called Just Because Day. It was created in the early sixties. We are in a changing world now which makes it even more challenging, Couple that with goals and objectives that we must each be accountable for on our jobs, raising a family and just the everyday workload that sometimes seems endless. The point of a day like this however is to spread positive feelings and joy not only to others but also to yourself.
Artful Elegance
An artist's palette of color spontaneously bursts forth in this array of favorite flowers in a blue contemporary glass cube vase. Van Gogh, Renoir, Pollock – send this floral masterpiece to a colorful friend.
Mayfield Florist