Mayfield Florist
Mayfield Florist is a premier florist in the Tucson area. We provide same day flower and plant delivery services to Drexel Heights, Arizona. Our talented Floral Designers create Unique, Artistic Floral Designs that are ultra-fresh and extremely high-quality floral products. We serve the greater entire Tucson area, including Drexel Heights. Our Ecuadorian roses are simply stunning. We are a second generation, family owned and operated floral design firm. We provide flowers for all occasions. Our wedding and event flowers are simply breathtaking. We employ a very talented team of floral designers. They create some of the most luxurious, upscale flower arrangements you can imagine. The delivery staff at Mayfield Florist is second to none. They make daily delivery runs to all Tucson area hospitals, churches, funeral homes and mortuaries.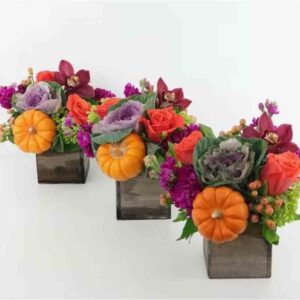 Mayfield Florist is excited to let our customers know that we have moved! After 40 years at the location on Tanque Verde and Sabino Canyon, Mayfield Florist has moved to its new home on Wilmot and Grant! We are super excited about the new location as it will give us more room to spread out and grow. Our Design Center has been remodeled to include a fabulous retail space and brand-new retail cooler! We are located at 2200 N Wilmot Rd which is just south of the intersection of Grant and Wilmot on the eastside of the street. We hope you come visit us and see our new space! We are all ready for the holiday season!! Mention you saw this on Facebook and save $5.00!!
Being one of the largest florists in the state of Arizona, we utilize the design and distribution center to help ensure that we produce this highest quality floral products and provide on-time delivery of every order we receive. You may have noticed on our site that we display a Google Reviews Program badge in the lower right-hand corner of the site. Google conducts customer satisfaction surveys with people who order from us. We are proud to say that we have a 4.9-star rating, out of a possible 5-star maximum score.
Autumn Trio
Liven up your Thanksgiving table or any Autumn event with this trio of autumnal arrangements! Each arrangement features cayenne roses, mini-green hydrangea, cymbidium orchids, kale and more. Perfect for the season and an easy way to create a festive environment. The arrangement is presented in a 4×4 wooden cube.
Shop at Mayfield Florist for Beautiful and Fresh Thanksgiving Day Flowers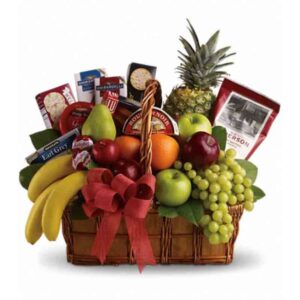 Thanksgiving Day is right around the corner! A Thanksgiving flower delivery is the perfect way to show your gratitude. Mayfield Florist has traditional Thanksgiving centerpieces or modern arrangements or even plants for a fun surprise. Either way, make someone smile this Thanksgiving with flowers! Cannot be there in person? Our team will deliver locally or nationwide! We invite you to shop with us in person or online and see the sensational Thanksgiving floral masterpieces our designers have created.
Mayfield Florist not only offers exquisite flower arrangements and fresh plants, but we also have wonderful holiday themed Gourmet Fruit Baskets. Plus, these are Available for Nationwide Delivery. Mayfield Florist has been in business since 1982. We offer a variety of occasion themed gifts, including our wonderful and very delicious gourmet fruit baskets. Each basket will arrive on time, filled with plenty of tasty seasonal fruits and snacks. We can deliver gourmet basket both locally and nationally. Each basket comes with our 100% customer satisfaction guarantee.
Bon Vivant Gourmet Basket
Height: 23″, Width: 22″ (approx.)
Life really can be a picnic for whoever is lucky enough to receive this tasteful basket. Overflowing with deliciousness, this basket is perfect for a Thanksgiving Day gathering, holiday party or a delightful day at the park! Please note that Gourmet items may vary due to availability.
Mayfield Florist
Mayfield Florist is conveniently located in the Tucson, Arizona and surrounding area. We are fully stocked with gorgeous fresh flowers, plants and gifts themed for all occasions. We are available for in-store shopping or wedding consultations. To place an order, give us a call, order online, or stop in and see what we have to offer!