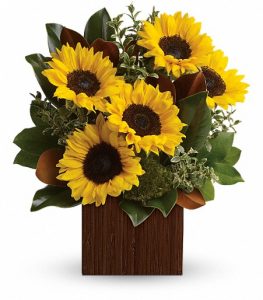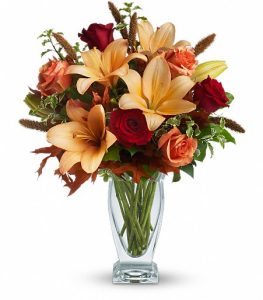 Fall officially begins Friday, September 22nd. However, at our Tucson flower shop, we've been preparing for the new season for weeks.
With many special occasions, including fall birthdays, fall weddings, and fall events not to mention Halloween and Thanksgiving, we wanted to be ready to deliver some truly magical ways to enjoy the season.
Whether you are looking for something to give to someone special or you want to add fall to your home or office, we've got you covered with these fall ideas:
Fall Fantasia
This fall flower arrangement comes in a glass vase and includes a wide range of fall flower varieties in rich and bold colors. It's a beautiful way to bring fall into your home, office, or event.
Madera Canyon Magic
This fall bouquet reflects the special canyon found just south of Tucson. There are bold and dramatic colors, numerous textures, and an array of flower varieties. It gives the viewer so much to look at in just one flower arrangement.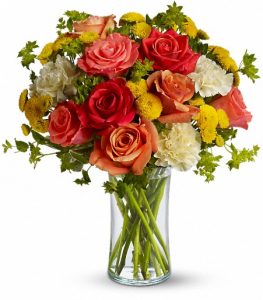 Fall In Tucson
This stunning fall flower arrangement includes multi-color roses, lilies, and yellow alstroemeria all arranged in a unique mercury glass hurricane vase.
You're Golden Sunflower Bouquet
As a reminder of the sunshine that remains at the start of fall, this golden bouquet gives you numerous sunflowers. It's sure to put a smile on your recipient's face or even yours if you get this for yourself!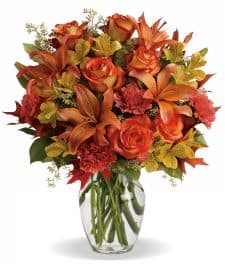 Fall Harvest Cube
Although it seems quite compact, this cube arrangement is overflowing with flowers that include red roses, orange roses, and yellow roses. It's a beautiful way to celebrate the fall season.
Citrus Kissed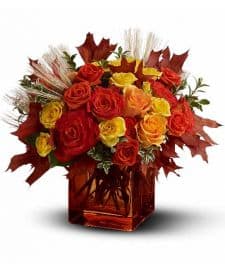 This is a bright and cheerful way to bring in the fall season. It offers a mix of bold and sunny colors, illustrating the movement from summer to fall. It's a good way to hang onto those bright days before fall brings us those shorter daylight hours.
Order today so you can have all your floral decor and gifts sorted out for the season!