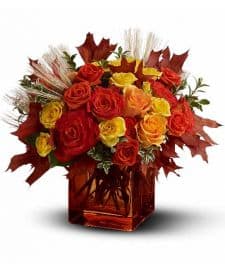 September 28th is National Good Neighbor Day. It's been an official special day since 1978 when President Jimmy Carter enacted it into law.
It's a great way to create more closeness and community within your neighborhood. After all, being in such close proximity means you should work together to keep the area safe, comfortable, and beautiful.
Whether you are thanking long-time neighbors or welcoming new ones onto your street, make sure you celebrate this day with kind words, a get-together, and maybe even some special gifts like these from our Tucson flower shop or website:
Golden Glow
This terracotta pot contains golden fall flowers that delivers a bright and cheerful message to your neighbors while welcoming the fall season.
Fall Harvest Cube
This contemporary fall arrangement features a cube vase filled with red, orange, and yellow spray roses. It's truly stunning.
Golden Days Basket
Money Tree
This special green plant comes in either ceramic or a woven basket. It sends luck and messages of positive energy and good fortune.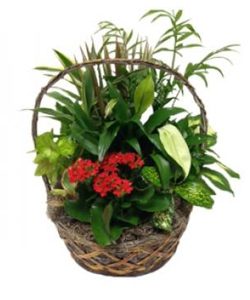 Bromeliad Combo
Bromeliads are unique plants that are easy to take care of and last for years with simple maintenance. You can select from a variety of container types for this large flowering plant display.
Mayfield's Fruit Basket
Fruit Basket
This gift basket also comes in multiple sizes and features favorites like fresh fruits, chocolates, and cheeses. It's a delicious way to celebrate National Good Neighbor Day.
Come visit our Tucson flower shop, call us, or go online to order for this special upcoming September special day!