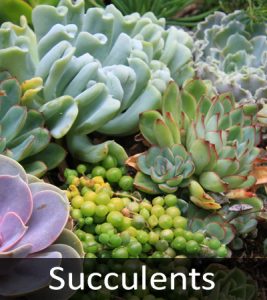 April is a month that has many days devoted to the idea of environmental impact, sustainability, and social consciousness. We want to reduce our carbon footprint, trash, and energy consumption.
Everything is directed at conserving natural resources and creating safe, clean communities that show we take pride in our local area here in Tucson as well as around the country.
That's why April is Keep America Beautiful Month. Plus, there is International Plant Appreciation Day on April 13th and Earth Day on April 20th.
Besides creating your own garden and working in a community garden, you can surround yourself and others with plants and flowers at home and the office as a reminder of what we need to be responsible for so future generations have the same benefits and beauty.
We can help you with our extensive plant collection available through our Tucson flower shop and our website. Here are some highlights of the many green plants, flowering plants, and tropical plants we have available:
Serene Retreat
This sublime garden includes green plants and a flowering plant that adds a delightful vision to your home or office.
Plants Galore
This combination of plants comes in a large woodchip basket with a wide choice of seasonal green and blooming plants to make this a beautiful display or special gift.
Dish Garden Ceramic Planter – Premium
This colorful ceramic container holds even more colorful flowers and blooming plants. When available, you can match the color of the blooming plants to the color of the container.
Mayfields Cactus Garden
Choose from a terracotta pot or ceramic container for this ode to the Southwest. We offer a nice selection of low-maintenance cacti in a garden style arrangement.
Terrarium Succulent Garden Large
Succulents are very low maintenance and do well in dry climates like ours. This terrarium style arrangement is great for the home or office.
Opulent Orchids
Orchids are tropical blooming plants that are so simple, yet so elegant. We have many colors to choose from, including white, purple, and others based on availability.
Place your plant order today!