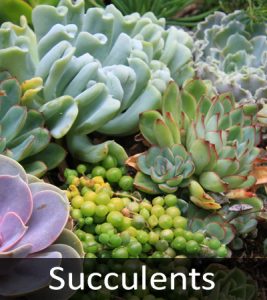 June is filled with many special celebration days. Two of these are National Gardening Exercise Day on June 6th and Best Friends Day on June 8th. Both are intended to remind us of those special parts of our life that make it so great.
First, we want to celebrate nature and the outdoors as well as the health benefits that accompany that. Second, we want to recognize that special person in our life that supports us no matter what.
At our Tucson flower shop and garden center, we have many ways you can celebrate these two June occasion days with both plants and flowers like these great ideas:
Plants Galore
This is great for a garden lover or even a garden novice. A woodchip basket features multiple seasonal green plants and blooming plants.
Dish Garden Ceramic Planter – Large
This large ceramic planter offers a lot of colorful blooming plants and greenery. There are other sizes, too, which are smaller if a different size suits you.
Mayfield's Cactus Garden
Terrarium Succulent Garden Large
We have three sizes of terrariums available. This large version includes a wide range of succulents that are perfect for bringing the outside in to your home or office.
Madera Canyon Magic
This bouquet reflects the beauty and grandeur of this nearby canyon just south of Tucson. The one-sided floral display
Bold and Beautiful
This cheerful floral display is great for a best friend. It offers roses, asters, mums, snapdragons, and gerbera daisies
Vivid
Vivid colors include red, yellow, and purple flowers. Your best friend is sure to love getting this on Best Friends Day.
Mayfield's Grand Canyon Cube
This all-around floral arrangement offers deep and vibrant hues like orange as well as multiple types of beautiful seasonal blooms. It's compact but is bursting with a sentiment to show your love and appreciation for your best friend.