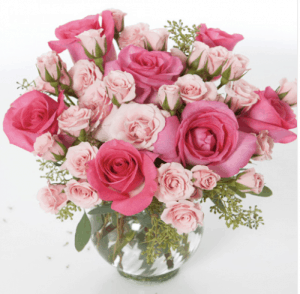 All of us have most likely been touched in some way by breast cancer whether it be a friend, family member, colleague, neighbor or acquaintance.
It's a cause that feels personal and one each of us can get involved in to provide support and create awareness so that more research can be done to beat this disease.
We can also help ensure more people get treated earlier and have our emotional and physical support as they fight breast cancer.
While we should do so all year long, October has been set aside as a month to bring awareness to breast cancer rand do more to make a real difference.
In the past, we have held many walks, runs, and other events in October here in Tucson for Breast Cancer Awareness Month.
However, 2020 has caused us to change our plans, with many events cancelled while others have gone virtual.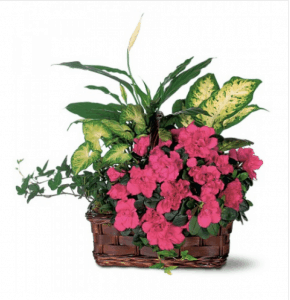 There are still ways to make the most of this cause:
Use your social media profiles as a platform to raise awareness and lend support.
Volunteer or donate to an organization that supports breast cancer patients and/or research.
Get a mammogram and take care of yourself. Remind the other women in your life to do the same.
Do something that helps a loved one who may be battling breast cancer by driving them to chemo or something else that provides assistance while they fight this disease.
It's also an opportune time to send some flowers to someone you know who is battling or won the fig ht against breast cancer.
Your favorite Tucson flower shop has numerous pink-themed bouquets, flower arrangements, and blooming plants to choose from.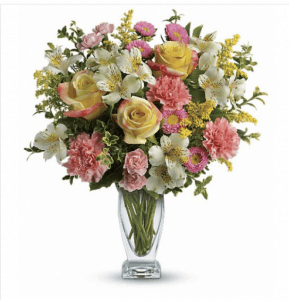 There are pink floral designs with ross, carnations, lilies, orchids, hydrangea, and more combined in different styles, such as traditional, rustic, formal, and modern.
You can also choose from different sizes and containers like baskets, vases, crates, and ceramic holders.
Other options include a custom floral design in pink from our floral design team.
Don't forget that there are also pink blooming plants, balloons, and more all of which are thoughtful ways to show you are thinking pink.
You can order by phone, in our Tucson flower shop, or through our website for local Tucson contactless delivery or pickup at our Tucson florist location.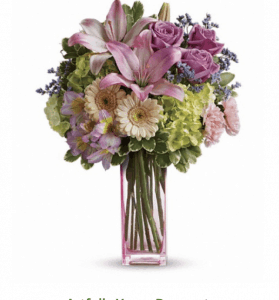 Order today to make the most out of Breast Cancer Awareness Month!