2021 has arrived and with it is the hope that things can turn a corner for the better — from our health to the economy. A new year always provides an opportunity to make some changes and improvements. Even though it may not seem like the ability to create change is possible due to the present circumstances, there is always something that you can do.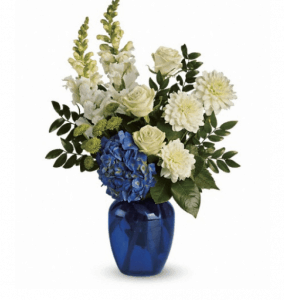 This is the time to make some resolutions about what you would like to accomplish this year. Maybe it's about improving your health and lifestyle choices, learning something new, adding a hobby, or spending more time enjoying life. All of these resolutions and more are possible whether you are stuck at home or can go out.
At your favorite Tucson flower shop, we also think it's a good time to add more flowers to your life and others.
First, a new year is also a good time to freshen up your decor, especially since all the holiday decorations have come down and the house most likely looks so bare! Now, you can add in some crisp winter white florals or bright and bold flowers, including the appearance of spring flowers like tulips and more.
Second, it's a good time of year to also start out being more thoughtful by remembering all those January birthdays, anniversaries, and other special occasions, helping those around you feel more loved. We have many sizes of bouquets and flower arrangements to celebrate each one of these important occasions.
Our Tucson flower shop and website is ready to offer you many ways to enjoy flowers: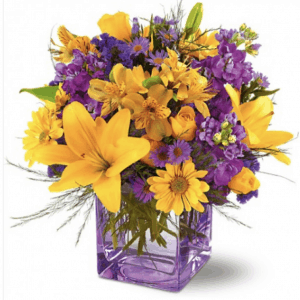 Our Signature Collection includes some of our most popular floral designs, including those that set us apart from other floral retailers in Tucson.
We have a luxury flower line that offers you premium bouquets and arrangements with numerous flowers and high-end, luxury containers.
Our floral options also include various collections for special occasions like birthdays and love and romance.
Our floral designers can also custom create bouquets and arrangements just for you. Call us to find out how to set up a time to speak to our floral design team.
We are already getting ready for Valentine's Day, so be ready to see even more special ways you can use and send flowers to express emotions and lift spirits.
Thank you for your continued support! As a Tucson small business, we treasure all of our customers and appreciate that you choose us for your floral decor and gift needs.