Mayfield Florist February National Wedding Month
Weddings are often held in either June, August or September. However, this is February National Wedding Month, as named by the National Association of Bridal Consultants. The reason February is called National Wedding Month is because during the holiday season of Christmas and New Year's, more wedding proposals take place.
Consequently, wedding plans begin to take shape. Booking venues, choosing wedding attire and making selections for flowers and entertainment all commence. This increased activity surrounding weddings has been the reason February is dubbed National Weddings Month.
Each year in the United States, there are an estimated 2.4 million couples that get married.  It is no surprise that Valentine's Day is the most romantic of the holidays. Second only to New Year's Day, there are many proposals during this time and couples like getting married on Valentine's Day.
One reason is so they have this special day to commemorate their wedding anniversary. Then there is the leap year factor causing some couples to get married on February 29th. Of course, this occurs once every four years.
In addition, Wedding Planning can commence as a result of the many proposals that take place in February. For example, Valentine's Day tops the list of some reports as being the number one engagement month of the year. Below is how one study reports the top five engagement days and months.
February National Wedding Month
Valentine's Day is number one. However, that is a fairly recent trend which is thought to be covid related. Historically, Christmas Day has topped the listed. Nonetheless, Valentine's Day is clearly the winner for romantic days and engagements will always be popular.
Number two is New Year's Day. One reason for this is that many couples desire starting off the New Year with an exciting commitment to their sweetheart.
Christmas Day previously topped the list and perhaps will return to the number one spot. Again, the pandemic is thought to have altered plans since its introduction in early 2020.
Another popular wedding proposal day is the Fourth of July.
In all honesty, it is hard to predict future trends with the pandemic affects. However, these days have typically been popular. Above all, February is a great month to have or to start planning your future wedding. That being said, contacting Mayfield Florist is your first step.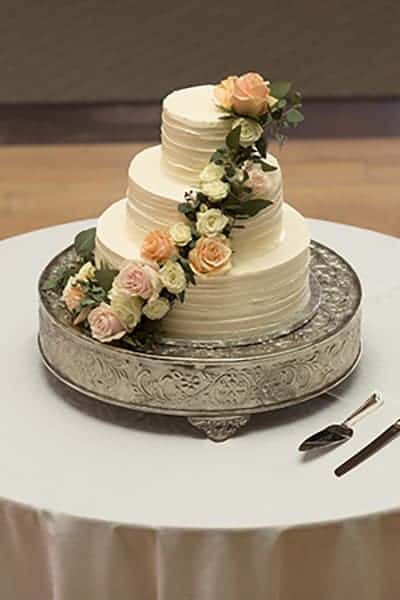 Mayfield Florist Cake Flowers
Mayfield Wedding Flowers
Flowers For the Wedding Ceremony
Voted Best Florist in Tucson Arizona
Mayfield Florist has been serving Tucson area brides and grooms since 1982. We are one of the premier wedding florists in Arizona. Our firm creates the best wedding flowers in the area. We employ a very talented team of wedding planners and floral designers. They have years of experience and have handled weddings in churches and wedding venues of all sizes. We offer a great selection of affordable wedding flower packages. Many brides opt to utilize our custom wedding flower design services. Our custom designs are simply stunning!
Mayfield Florist is the go-to wedding florist for brides all over the Tucson area. We handle weddings of all sizes and offer both wedding packages and custom wedding floral designs. The wedding floral design team at Mayfield Florist is truly one of the very best in Arizona. We have a great selection of wedding package options. If you don't see exactly what you are looking for, we also provide full custom wedding flower design services. Our team can create a wedding flower package for virtually any budget.
If you are a new prospective bride, we encourage you to contact one of our two floral design centers. We have a floral design center located at 7181 Tanque Verde, Tucson, Arizona 85715. There is another store located in another part of Tucson at 1610 North Tucson Boulevard, Tucson, Arizona 85716. We offer a FREE wedding consultation for all prospective brides. Our wedding planning staff can meet with you at either design center location. These folks are experts and can help you achieve the wedding of your dreams. Make your wedding one to be remembered. Contact Mayfield Florist today.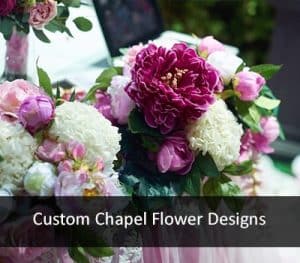 Mayfield Florist was established more over 38 years ago. We are a true, second generation, family owned and operated floral design firm. Therefore, the products we sell include farm fresh flowers, plants and gifts for all occasions.
1610 North Tucson Blvd
Tucson, AZ 85716
Get Directions »