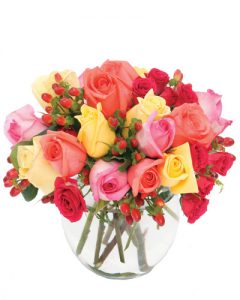 The third week of August is National Friendship Week. This is a week dedicated to celebrating what friendship means.
It's a great time to think about expanding your circle of friends by doing kind things for others or making an effort to get to know someone else.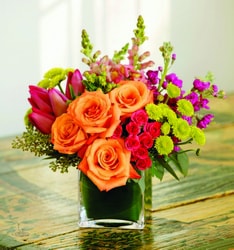 For the friends you do have, this is also an opportunity to get together and celebrate the special bond. If you can't get together because of physical distance or hectic schedules, you may want to consider sending a gift of flowers.
This type of gift serves as a good symbol for friendship and is something special that your friends may not otherwise receive or buy for themselves.
We have a diverse range of floral gifts to choose from that are perfect for National Friendship Week.
Whether your friends are local to the Tucson area or they live across the country, you can work with your local Tucson flower shop to send them something thoughtful that also fits your budget.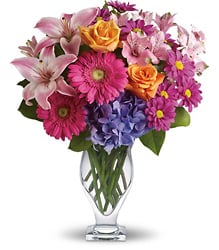 Here are some gift ideas for Friendship Week:
Rose Sorbet
This gorgeous floral display includes numerous colors of standard and spray roses in a glass bowl.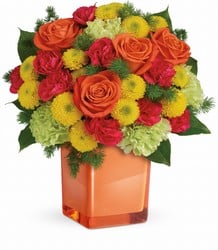 Mount Lemmon Bouquet
Yavapai Twilight
This incredible bouquet offers rich, deep colors that are reminiscent of a sunset. The gorgeous blooms are hand arranged in a glass vase.
Citrus Smiles Bouquet
This friendship flower cube includes a combination of roses, carnations, and mums in a range of colors.
Artful Elegance
This flower arrangement is housed in a blue contemporary glass cube vase and includes numerous flower varieties sure to please your recipient.
Sunshine Mile Bouquet
There is a mix of colorful summertime flowers. It's sure to brighten anyone's day.
San Xavier
Named after the San Xavier Mission found in Southern Arizona, the floral pinks and lavenders reflect the beauty of Father Kino's White Dove of the Desert.
Sabino Canyon Cube
This flower arrangement represents the colors found in the Sabino Canyon across a variety of flowers. These are arranged in a compact vase.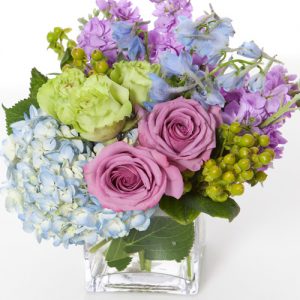 Order for Friends Today!
We are here to take orders in our Tucson flower shop or you can also call us. For greater convenience, go online to our website and place your order there! Don't forget we also have other gifts, including plants and blooming plants as well as seasonal gift items.