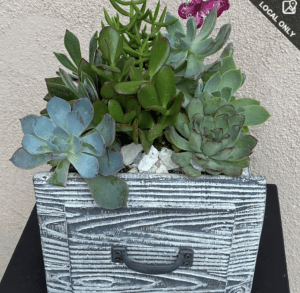 The third week of September has been designated as National Indoor Plant Week. Each year, we recognize and create awareness about the benefits of green plants, including their ability to purify the air and provide a healthier environment.
At our Tucson flower shop and garden center, we are celebrating National Indoor Plant Week by providing the best quality and selection of plants available.
Our plant collection has something for everyone and for every occasion, including decor for your home, office, and/or home office.
You can also consider sending a plant as a gift to celebrate the week or because it's a loved one's birthday.
Plants also make great gifts for client or colleague thank you gifts, anniversary gifts, teacher gifts, and even new neighbor gifts.
Here are some of the green indoor plants we have available:
Cactus and succulents 
Peace lily plant
Dieffenbachia
Split leaf philodendron
Jade plant
Lemon leaf dracanea
Sago palm
Be sure to stop by our Tucson flower shop or call us to see what's available when you place your order. We are always getting in new plants and are happy to tell you what's in stock or what may be coming in shortly.
Also, we have flowering plants as well as orchid and exotic plants, dish gardens, and dish baskets to choose from. All of our plants are of the highest quality so that you or your recipient can enjoy them for weeks and months to come.
We are also proud of our large variety of interesting containers that add to the ambiance your green or blooming plant provides in a home or office setting.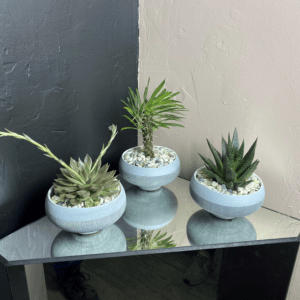 Order online, by phone, or in our Tucson flower shop. You are welcome to pick-up your plant order here in our store or at the curb. We also continue to offer contactless delivery for the Tucson area, too, to keep everyone safe during these uncertain times.