February is full of love and romance. Beyond Valentine's Day, it's also National Wedding Month as so many people also get engaged on Valentine's Day or start planning as the new year starts for their spring, summer, or fall wedding.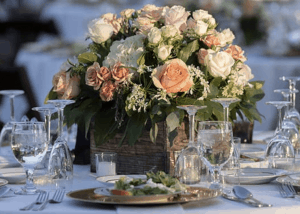 Your favorite Tucson flower shop is also here to help you! If you are in the planning stages of your wedding, you can reach out to our wedding consultants for a free wedding consultation.
Our Tucson flower shop wedding team has connections with local Tucson venues and understands how flowers can be displayed in these wedding ceremony and reception venues. They can do large and intimate weddings and are adept at helping create your vision for the big day.
If you are ready to take the next step, we recommend that you visit our Tucson wedding flowers website. Here, you can start by checking out other weddings we have done with our expansive gallery selection that shows a diverse range of floral designs and styles that highlight each bride and groom's individual styles.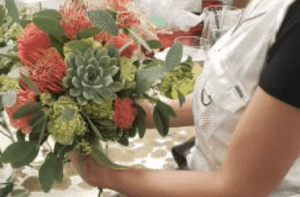 You can get ideas about what you like and may not like for your own Tucson wedding, including views of wedding ceremony flowers, reception flowers, bridal bouquets, bridesmaids' bouquets, boutonnieres, cake flowers, and more.
From there, you can book your free wedding consultation through this form or by calling us. We recommend bringing fabric swatches of your dresses and wedding reception linens. You can also bring pictures or show us your Pinterest boards of your wedding plans.
During your free wedding consultation, we want to listen to you and find out what you would like to do, your color and style preferences, and budget. We can then share ideas and wedding flower packages available to customize for your wedding needs.
Throughout the time leading up to your wedding, you can work with the same consultant on changes or decisions so you feel confident about this part of your wedding planning.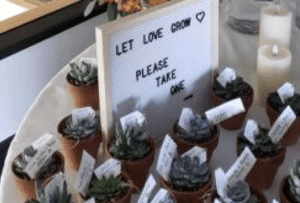 We look forward to working with you whether it is for a spring wedding, summer wedding, or fall wedding. We are adept at working on short and long-term schedules so don't think your wedding is too soon or far away for us to help you plan a memorable event!