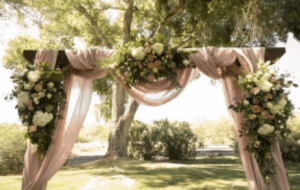 If you have recently gotten engaged, such as during Valentine's Day or National Wedding Month in February or on Proposal Day on March 20th, then you may be ready for the next step: wedding planning.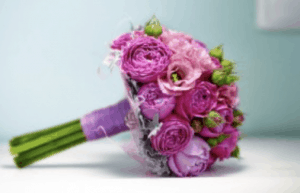 Are you planning a Spring or Summer wedding here in Tucson? Our Tucson flower shop has been involved in Tucson weddings for many years and available now to help create wonderful memories of your nuptials.
We have partnered with all the local venues for indoor and outdoor weddings as well as know many of the vendors that assist on local Tucson weddings. This helps us provide a seamless service for you.
Our exclusive wedding website is a good first step for you as you start your wedding planning process. Before booking a free wedding consultation with us, check out our gallery of previous weddings we have helped with as well as individual pages filled with more pictures of wedding ceremony flowers, bridal bouquets and boutonnieres, wedding party flowers, reception flowers, and cake flowers.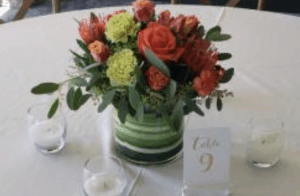 You will be able to say the range of floral design styles as well as see how flowers have been incorporated into every aspect of your seasonal wedding. There are rustic, whimsical, traditional, botanical, sustainable, formal, and other styles that provide a way to personalize the look and feel of your wedding. While we can make suggestions, our goal is to listen to what you want and make that vision come to life.
We have free wedding consultations at our two floral design centers:
Mayfield Florist – Eastside / Foothills
7181 Tanque Verde
Tucson, AZ 85715
Phone: (520) 886-4443
Email: info@mayfieldfloristblog.com
Mayfield Florist – Central
1610 North Tucson Blvd.
Tucson, AZ 85716
Phone: (800) 584.6081
Email: info@mayfieldfloristblog.com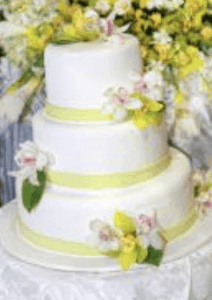 During the wedding consultation, we want to hear about your planned venue, budget, favorite flowers and colors, and style ofd dress and style of the venue. Timing is also important.
From there, we can discuss our wedding packages, some initial floral design ideas based on your vision, anyhow we work together with you from wedding planning to the big day. You will have a dedicated wedding coordinator who can help you throughout the process to make the experience as enjoyable as possible.
Fill in our form here for wedding consultations to get started on your dream wedding today! We look forward to working with you on your dream wedding!